Xiaomi opens flagship store in the UAE at Dubai Mall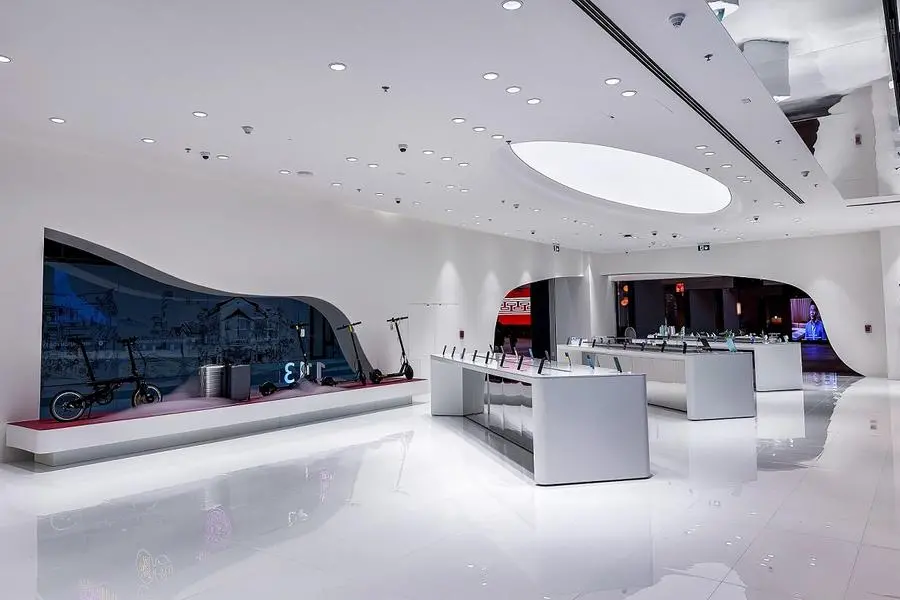 Dubai, United Arab Emirates: Xiaomi, a leading global technology company, recently opened its biggest flagship store in the United Arab Emirates (UAE) at the Dubai Mall. The much-awaited official store opening took place on April 26th at an exciting event attended by technology enthusiasts and Xiaomi fans across the country, in the presence of Ronnie Wang, General Manager of Xiaomi Middle East and Levant, Arjun Batra, Country Manager of Xiaomi UAE, Tony Qin, Head of Xiaomi Middle East Retail, Ria Yu, C1 General Manager, and Yuchen Han, C1 Retail General Manager.
Xiaomi's Dubai Mall store is a testament to the company's commitment to expanding its presence in the Middle East. It is a significant milestone for Xiaomi in bringing its innovative products closer to customers in the region. The store covers 6600 square feet making it Xiaomi's biggest flagship store in the Middle East and one of Xiaomi's biggest in the world.
"Our commitment to making quality technology accessible to everyone is reflected in our Dubai Mall store, the largest Xiaomi store in the world among our 1,400 stores worldwide, excluding China and India. Since the first Xiaomi store opening in 2017, Xiaomi has been bringing the concept of smart homes into daily lives. We are grateful for our consumers and Mi fans' unwavering support and promise to provide better quality products and the best shopping experience possible." said Arjun Batra.
(Compiled by Naseel Voici)