AI for good: Microsoft partners with Leonardo DiCaprio Foundation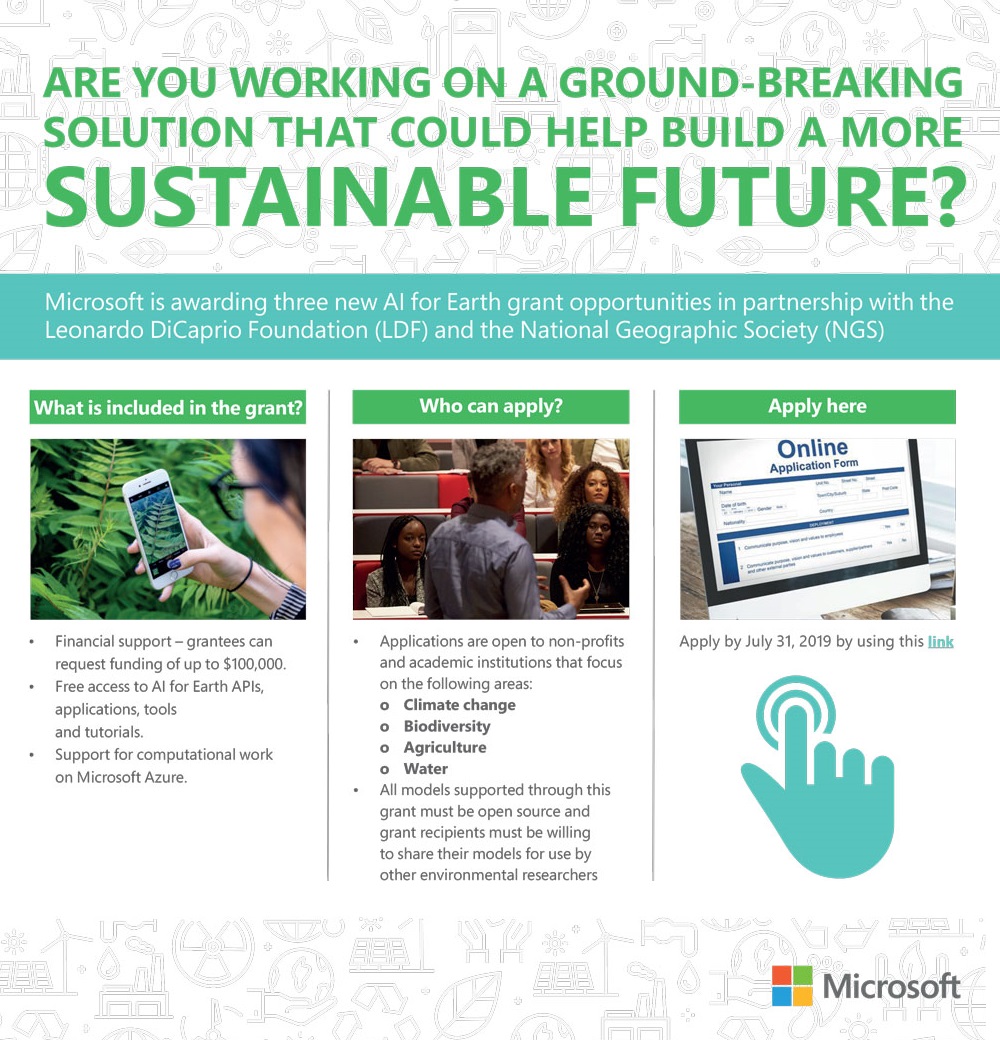 Dubai 23 July, 2019    – Microsoft today entered into a new partnership with the Leonardo DiCaprio Foundation (LDF) and the National Geographic Society (NGS) to empower businesses and individuals with relevant AI tools and address global environmental challenges.
The five-year, $50 million programme will be presenting new grants to individuals and organisations across Middle East and Africa, and enable their endeavors in developing projects that use AI for a positive environmental impact through Microsoft's 35 year old legacy in AI research and technology.
Microsoft will be accepting funding requests up to $100,000 in areas like climate change, biodiversity conservation, agriculture and water. In addition to financial support, successful proposals will also receive free access to AI for Earth APIs, applications, tools and tutorials, and will be supported for computational work on the Microsoft Azure.
To date, under AI for Earth innovation, Microsoft has awarded as many as 34 grants spanning across 12 countries in Middle East and Africa which echoes a promise for a sustainable future. For instance, change-makers like Torsten Bondo and Radoslaw Guzinski from DHI group, have successfully leveraged AI to help farmers yield more crops with less water, and explore different ways to determine the right amount of water for effective irrigation. Another grantee, Solomon Hsiang, is using machine learning and AI tools to address the effect of climate change on human migration patterns across the African continent. Several other issues like impact of crude oil exploration, anti-poaching for rhinos are some of the initiatives which are helping to solve the world's biggest problems and make AI work for humanity.
Individuals and organisations developing projects that use AI for global environmental impact are encouraged to apply for the Leonardo DiCaprio Foundation & Microsoft AI for Innovation Grant before 31 July.