Majid Al Futtaim Malls Unveils Ultimate Suspense Games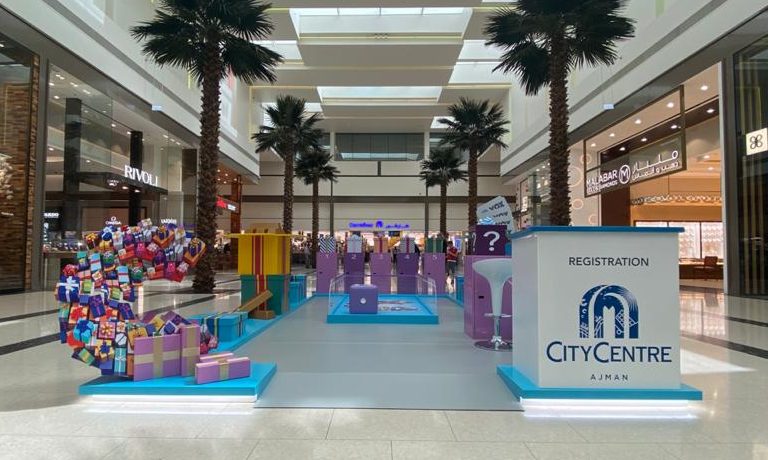 Sharjah: Majid Al Futtaim malls is testing the nerves of its customers with a string of surprise and suspense activities this March. Both City Centre Ajman and City Centre Sharjah are daring shoppers to play the ultimate game of chance with an array of top prizes on offer.
Gold bars, gift cards, heaps of SHARE points — Majid Al Futtaim's unique loyalty programme points system — and more are up for grabs for those that can hold their nerve during a game of chance.
The competition is running between 1 and 31 March, as Majid Al Futtaim continues to provide its customers with more interactive, stimulating experiences. As shoppers seek more 'Instagrammable' and memorable moments during the retail experience, this competition not only encourages them to engage directly with the brand in a personalised way but also offers up some fantastic rewards.
The rules are simple: spend AED 200 at either of the malls and you can enter the running to win a stream of prizes — the top prize being your very own gold bar.
All shoppers need to do to enter the competition is to redeem their receipts for tokens, which will be sent to them via SMS. These tokens will grant them access to the 'Surprise Zone', where contestants will take part in a game show-style, suspense-fuelled activation. To start, customers will be handed a wrapped prize, followed by two options: walk away with their current mystery gift
or take a risk and roll a life-sized dice to score a different prize based on the outcome of their roll.
The daring element brings to life the playful personality of Majid Al Futtaim's malls, which play a crucial role at the heart of their communities. Encouraging customers to try their nerve during a game of chance provides new ways for them to enjoy the shopping experience.
"Our mantra is creating great moments for everyone, every day and this activation is specifically designed to do just that," said Huda Al Mazmi, Senior Mall Manager, City Centre Sharjah, Majid Al Futtaim malls, "We know today shoppers are looking for personalised, engaging experiences, so instead of simply offering gifts and rewards, we're bringing an element of excitement, surprise, and suspense to bring more enjoyment and more memorable moments for everyone."
The activation can be found in front of VOX Cinemas at City Centre Sharjah and in the Central Galleria of City Centre Ajman.