Lughati Brings Fun Arabic Learning to Dawahi Festival 6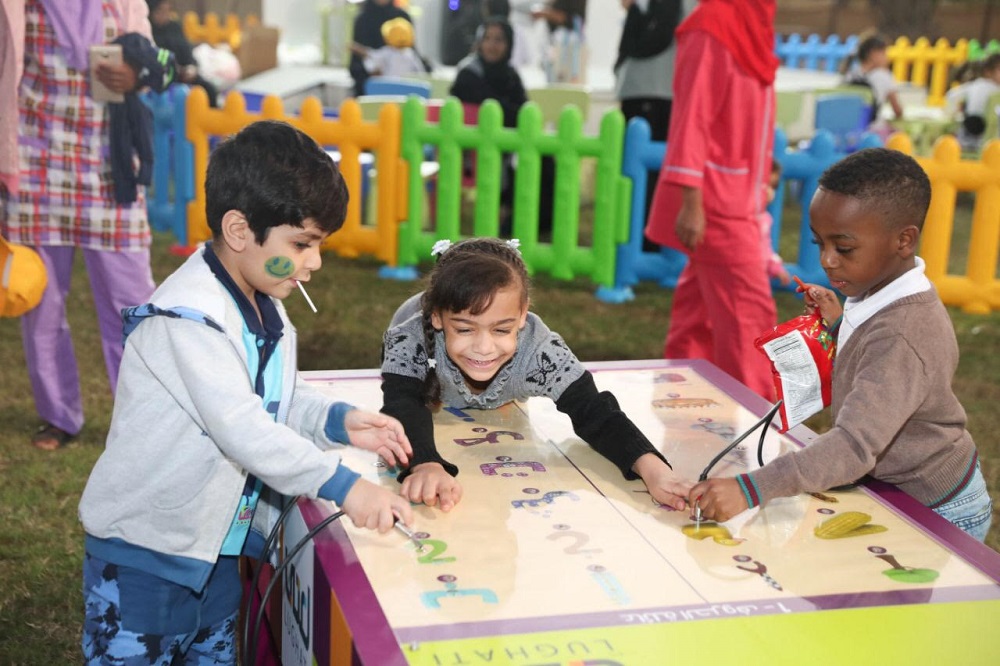 DUBAI-Lughati, the Sharjah-based initiative dedicated to supporting Arabic learning the smart way, is hosting a series of educational and fun activities for children during its participation in the sixth edition of Dawahi Festival, organised by the Districts and Villages Affairs Authority in Sharjah, from December 16 – January 4, at three locations across the Emirate of Sharjah.
Targetting children aged 4-9 years, Lughati is hosting a series of activities in Al Nouf Park over the course of three weeks, to promote the Arabic language to children in a festive and fun learning environment, using the latest learning methods.
Activities include interactive reading sessions, as well as mini-competitions using the recently-developed 'Electro-Lughati' board game and arts and crafts workshops.
Marwa Al Khatib, Assistant Manager of Lughati, said: "For the second year in a row, our participation at Dawahi Festival comes as part of our strategy to be involved in all community and entertainment events aimed at children, where we have a greater chance to introduce them and their families to the smart methods adopted by the initiative in teaching Arabic language starting from an early age."
She added: "We have dedicated an entire programme for our participation at Dawahi Festival to present a mixture of fun and learning, and encourage children to want to learn Arabic and master their mother tongue, through reading, writing, and conversation."
Al Khatib has invited all families to bring their children to the festival, and especially to Lughati's stand at Al Nouf Park, promising a variety of fun learning opportunities during the winter holidays.
The supporting of Arabic education in public schools in Sharjah using state-of-the-art technology was officially announced in 2013 by His Highness Sheikh Dr. Sultan Bin Muhammad Al Qasimi, Member of the Supreme Council Ruler of Sharjah. The initiative was approved by His Highness in January 2016 under its new title 'Lughati' to develop education in the emirate, preserve the Arabic language and endear Arabic studies to children by incorporating modern methods.