L&T showcases its EPC edge at WETEX 2019 in DUBAI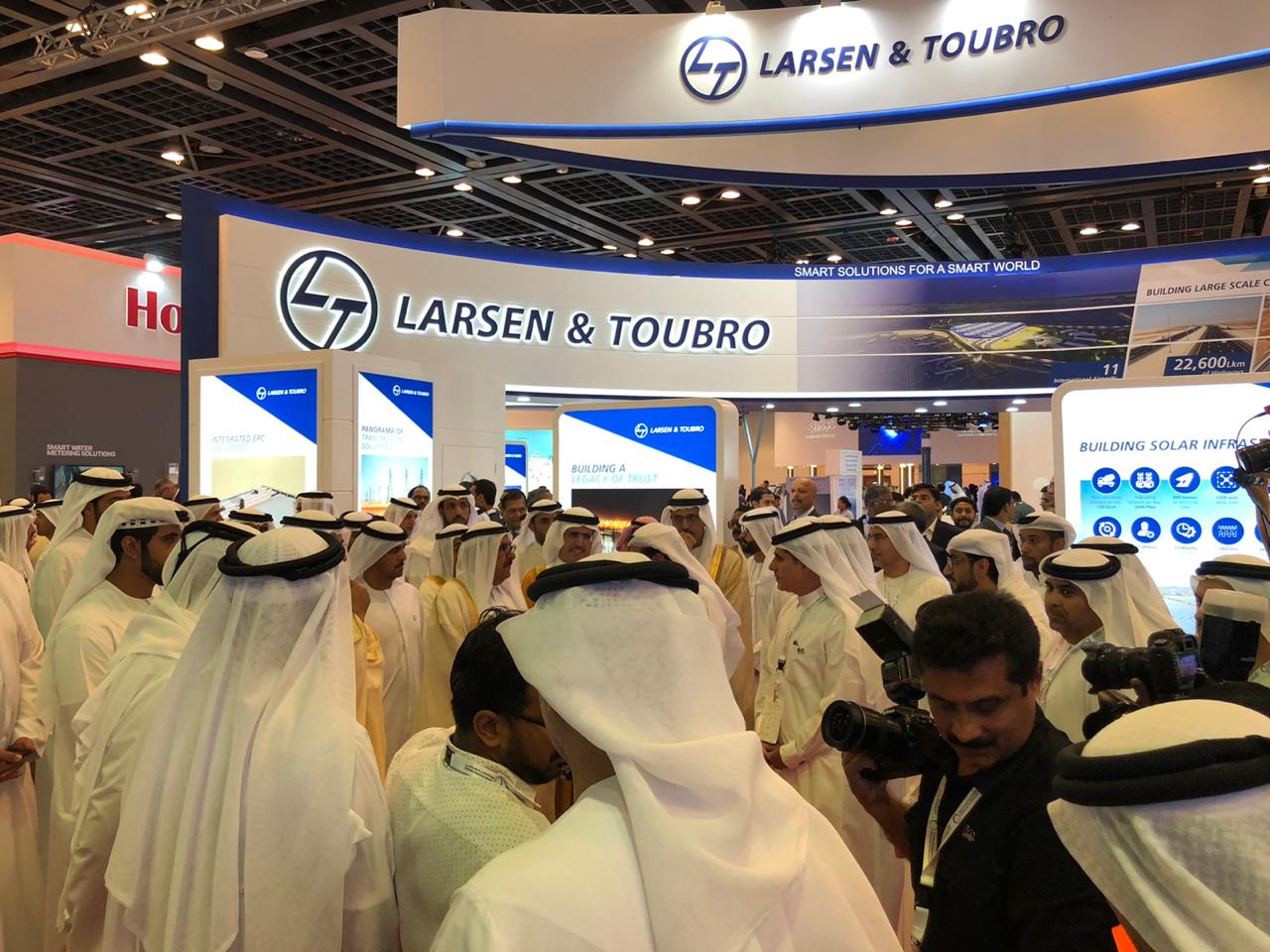 DUBAI: Larsen & Toubro (L&T), an Indian multinational conglomerate and a leader in engineering, technology, construction and financial services, is showcasing its EPC capabilities and expertise in infrastructure development at WETEX 2019, that opened today (Oct 21) at the Dubai International Convention and Exhibition Centre.
L&T has established its successful execution track record in several core sectors of the GCC region and Africa like construction, power transmission and distribution, solar energy, heavy civil infrastructure, transportation infrastructure, hydrocarbon engineering, water and smart world communication and buildings and factories.
The company has been winning several major contracts and executing milestone projects across the region, while successfully completing various mega projects in India and other geographies.
Madhavadas, Senior Vice President & Head, Power Transmission & Distribution (PT&D), Larsen & Toubrosaid:"This international event presents us an opportunity to showcase our track record and capabilities, reaffirm our commitment towards the UAE and the region and reinforce ties with our major stake holders."
"L&T has been associated with WETEX since 2016 that is an ideal platform to bring together important developers from across the globe to interact and exchange ideas," he added.
L&T's Power Transmission & Distribution (PT&D) business is currently executing a total of 87 substation projects in the Gulf Cooperation Council (GCC). To date, the company has executed 215 substation projects in the Gulf region. L&T has also executed several landmark power infrastructure projects for DEWA. Significant projects under execution include more than 20 substations and cabling projects across various voltages and an extra high voltage substation of 400 kV. L&T is also executing several substation and cabling projects in UAE for utilities like TRANSCO and AADC.
L&T's international track record in the power sector covers over 4,400 km of transmission lines of various voltages up to 500 kV, more than 300 substations as well as more than 3,200 km of cabling.
Across the renewable energy portfolio, L&T is at the forefront as one of the largest EPC contractors in India having executed more than 2 GW of solar power projects. L&T is among the world's leading solar PV installers and has the biggest tracker portfolio for EPC in India with more than 440 MW of projects. Backed by strong execution track record and vast expertise across Solar EPC value chain, L&T has forayed into the international renewable space especially in Middle East and Africa.
One of L&T's most noteworthy infrastructure projects in UAE is the 375,000 cubic meters/day Sewage Treatment Plant (STP) in Jebel Ali (Phase 2), which is the biggest in the United Arab Emirates, built by their Water & Effluent Treatment business of L&T Construction along with JV partners, BESIX. This project is an integral part of Dubai Municipality's strategic project to meet the current and future demand for water generated from the surrounding area that will see major new developments including Expo 2020.
Some of the projects on stream presently include the improvement of the three roads and interchange projects for EXPO 2020 in UAE.  In the Kingdom of Saudi Arabia, apart from executing a major portion of the Riyadh Metro as part of a consortium, L&T is executing the Ma'aden Gold factory project. In Oman, they are constructing the Al Sharqiyah Expressway Section II, Package 1 and Batinah Expressway Package-4 after the successfully completion of the Salalah Airport.