Locus Chain Foundation (LCF) signed a strategic agreement with 'SIL' of Mauritius to jointly complete an ICT solution based on blockchain platform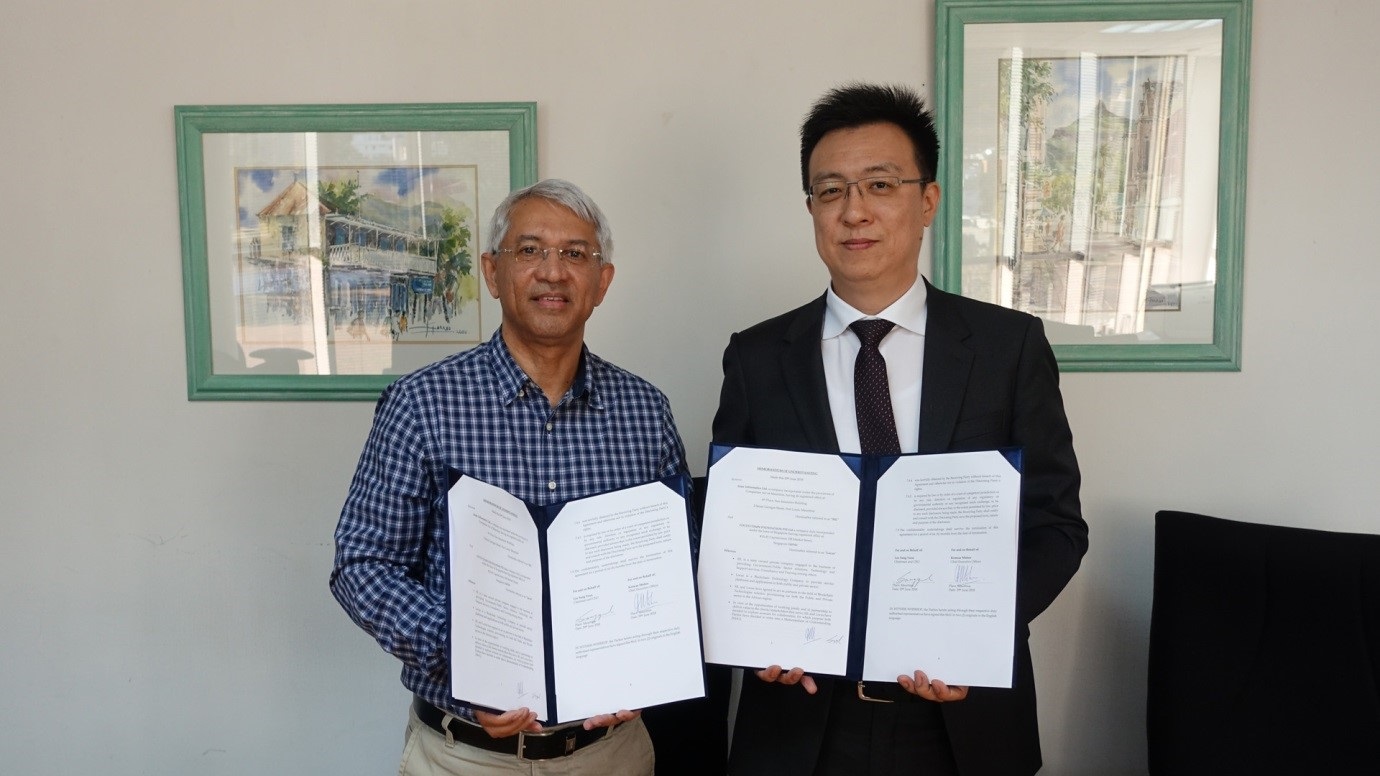 DUBAI, 2 AUGUST: – The MENA chapter of the Singapore-based 'Locus Chain Foundation' and the State Informatics Ltd (SIL), the state-owned enterprise in Mauritius, signed a strategic agreement to introduce blockchain technology to the public and private sector IT systems of Mauritius and several African countries and India.
SIL currently provides Information Communication Technology (ICT) solution services and has plans to increase its scope of application to complete the ICT solution based on the blockchain platform which is capable of conducting end-to-end transactions in less than two seconds, irrespective of the speed of the broadband.
Lee Sang Yoon, CEO of the Locus Chain Foundation, said: "Although countries in Africa have favourable natural conditions, large land area and abundant natural resources, the value of the continent's real currency is not very competitive in the global market. There are many countries in the continent where national production, distribution and management systems are relatively inadequate. There is a disadvantage that maintenance costs are relatively large because they rely heavily on centralised management systems introduced in western countries. Hence, the blockchain platform 'locus chain' is introduced as an infrastructure system and settlement currency in African countries. This will make a significant change in the way of transactions and will be possible to contribute to economic development by enhancing national economy as it can be settled and maintained at relatively low cost. These results will help resolve global inequalities".
'SIL' is a state-owned enterprise that was established in 1989. It provides public financial management such as integrated financial management information system, integrated tax management solution, public sector budgeting, investment management solution, crime occurrence tracking, firearm index management and Judicial safety systems. It is also responsible for establishing and maintaining a systematic and computerised system for managing the nation's governance, such as company registration and business support systems including fleet management.
SIL has successfully delivered over 250 projects in 15 countries in the Indian and African regions, including in Senegal, Zambia, Zimbabwe, Ghana, Kenya, and Botswana, and has provided a variety of ICT solutions for public and private sectors.