Laguna Waterpark shares tips on how to stay protected in water to celebrate Sunscreen Day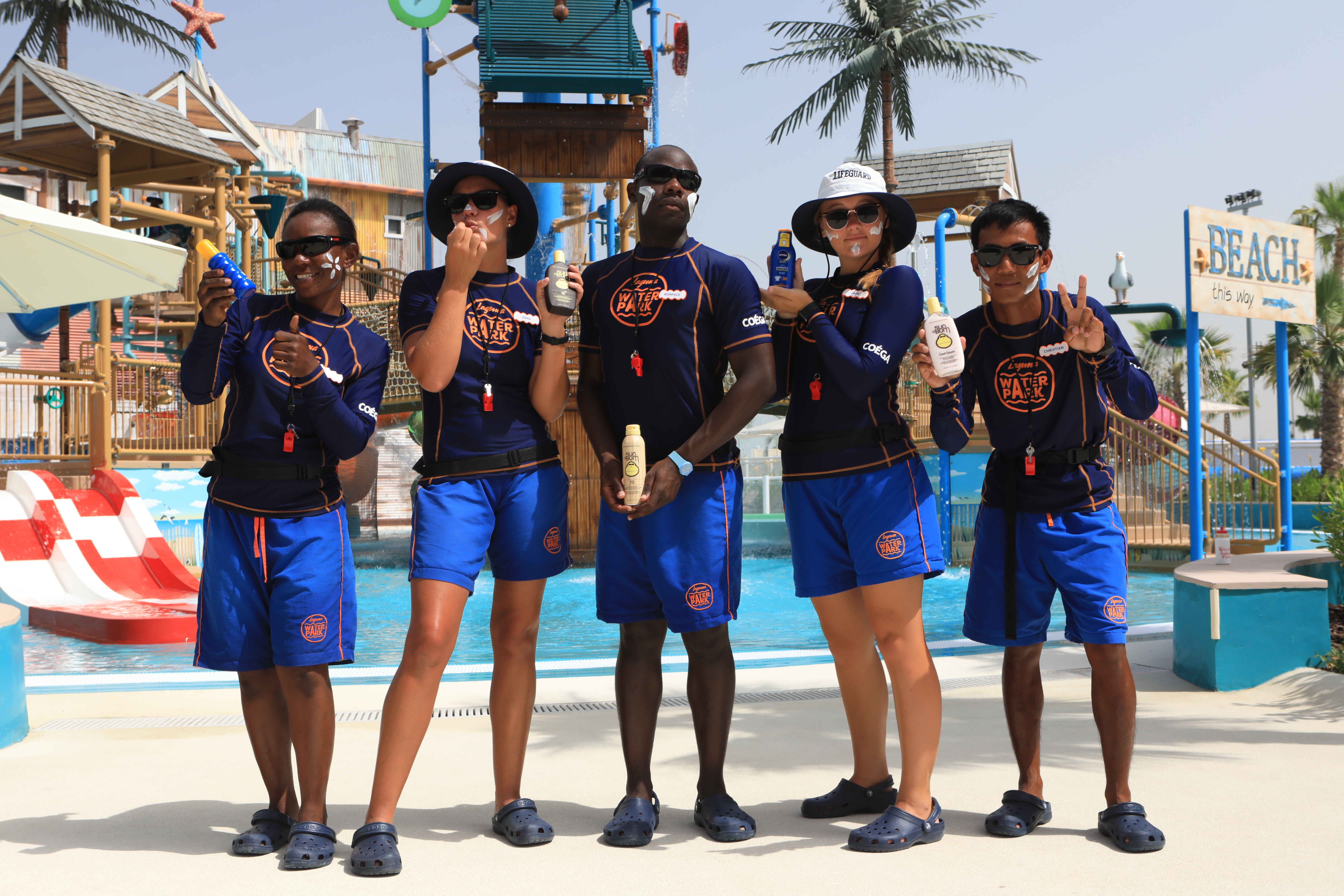 Dubai: In honour of Sunscreen Day on May 27th and with the summer on the horizon, the newly opened LagunaWaterpark at La Mer has shared its tips on staying sun protected during water-based play and activities.
Whether known as sunscreen, sun cream, sun block or sun tan lotion – sun protection is crucial whilst having hours of fun at the waterpark.
By following these simple tips, big kids and little kids can take action against the sun's harmful UVA and UVB rays and ensure they don't leave feeling red-faced!
Tip #1: Use at least SPF 30 Waterproof Sunscreen
A 99dhs ticket to Laguna Waterpark ensures hours of fun in the sun. Although there are plenty of shaded areas to escape from the glare, Laguna Waterpark recommends guests prepare by applying a SPF30+ waterproof sunscreen to their entire body at least 30 minutes before entering water, which shields against 97% of UVB rays. Also, the most important words to look for sunscreen tubes are "broad spectrum", which means protection against both types of rays: UVA (Ageing) and UVB (Burning) rays.
Tip #2: Re-apply Often!
A day at Laguna Waterpark means guests will be in and out of the water constantly, gliding along the Lazy River, lazing in the infinity pool, splashing around the AquaPlay or sliding down exhilarating waterslides. To stay sun smart, it is recommended to reapply sunscreen at least every hour in water and to make sure to wait at least 15 minutes before sun exposure for maximum effectiveness, then seize the sunny day!
Tip #3: Seek Shade
Throw shade at those rays! UV rays are at their peak between 11:00am and 3:00pm; therefore, Laguna Waterpark recommends taking scheduled shade breaks in the ample shaded areas, particularly during these times. Refuel with some lunch at the roof-top balcony with stunning views across the Arabian Gulf. Alternatively, seek some shade under one of the cabanas or at the swim-up juice bar with views over the incredible La Mer beach. What's more – a ticket to Laguna Waterpark comes with unlimited re-entry – meaning guests can pop into one of La Mer's abundance of cafes, restaurants, shops and other attractions for a healthy break from the sun.
Tip #4: Cover Up
People should never assume that if they can't feel themselves burning, then they are not. Invest in a UV t-shirt, hat and sunglasses such as homegrown brand Coega Sunwear, especially for the kiddos. Choose a hat with a broad rim (more than 3 inches), angled downwards to provide the ultimate UV protection. For those that have forgotten their sun smart kit, fear not – Laguna Waterpark's merchandise store is stocked with plenty of sun protective products, including recommended sunscreen brands– Sun Bum and Nivea.
Tip #5: Protect Children
Ensure the little one's skin is protected throughout all Laguna's splashing and sliding adventures by following the above tips and being sure to set a good example. Opt for hypoallergenic and fragrance-free sunscreen that comes in a form that is easy to use on a wriggly child, whether this means a gel, lotion or spray. Colourful suncreens are also a good investment as they appeal to kids and make it easier to see what areas have been covered well. Layer sunscreen generously and thoroughly, making sure not to forget the nose, ears, hands, feet, shoulders, and behind the neck. Lips can also burn, so Laguna Waterpark recommends a lip balm with SPF protection. And don't forget, protective clothing such as hats with brims and sunglasses are also just as important for babies.