King Abdullah Air Defense College Commander Opens Armed Forces Exhibition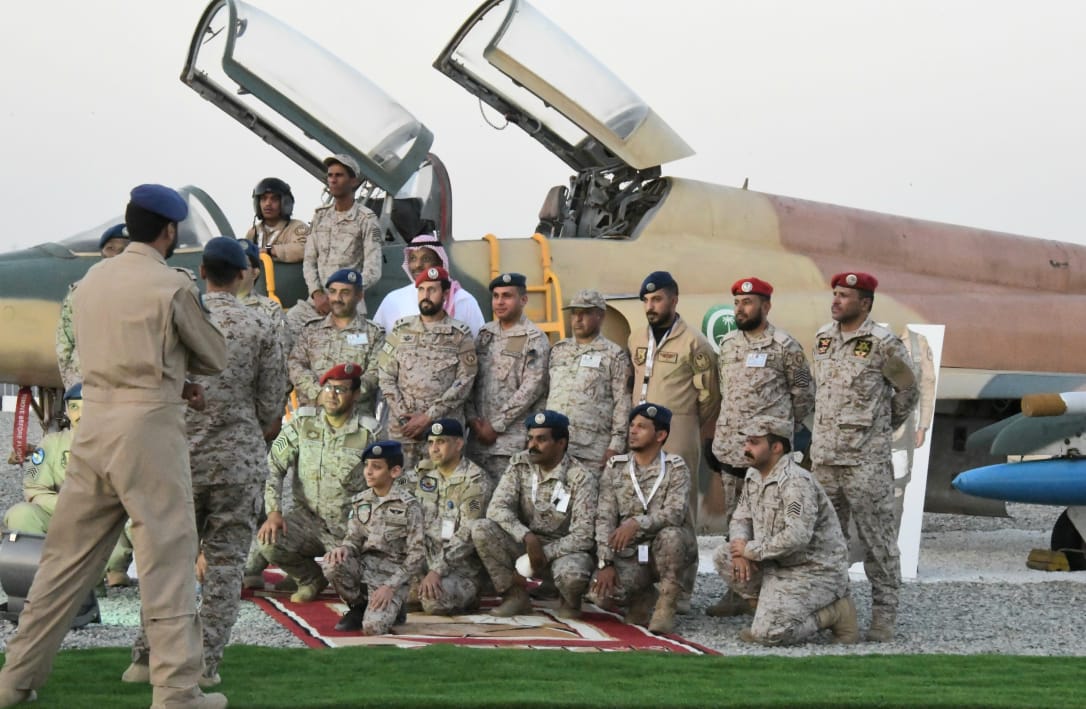 Taif: The commander of the King Abdullah College of Air Defense, Major General Mohammed bin Wada al-Thabeti, formally opened an armed forces exhibition at Souk Okaz, organized by the Saudi Commission for Tourism and National Heritage as part of Taif Season.
At Souk Okaz, the commander cut the ceremonial ribbon to mark the opening of the exhibition, which features representatives from the ground forces, air force, air defence forces and strategic missile forces, as well as the Department of Medical Services. The commander and his companions toured the exhibition, which includes a display of weapons, military equipment and machinery, with armoured tanks, aircraft, bombs, and rifles all featured.
The tour also covered a section of the exhibition that features paintings depicting the names of armed forces martyrs from the Taif province, as well as pavilions dedicated to educating visitors to the market about health issues through the Department of Medical Services. The exhibition showcases the efforts made by the Armed Forces in defending the land of the Two Holy Mosques and maintaining security under the unlimited support of the Custodian of the Two Holy Mosques, King Salman bin Abdulaziz Al Saud, and His Highness the Crown Prince.
At the end of the tour, Al-Thabeti issued a press statement, in which he conveyed his congratulations and blessings to the Custodian of the Two Holy Mosques and His Highness the Crown Prince on the occasion of Eid al-Adha, and on the success of this year's Hajj season. He said: "I was honoured today to open the exhibition accompanying Souk Okaz on behalf of the commander of the Taif military region." He added that he was delighted to see the level of preparation done by all branches of the armed forces in Taif and thanked everybody involved for their efforts, which reflect the capabilities of the armed forces.