EPAA Participates in the International Hunting and Equestrian Exhibition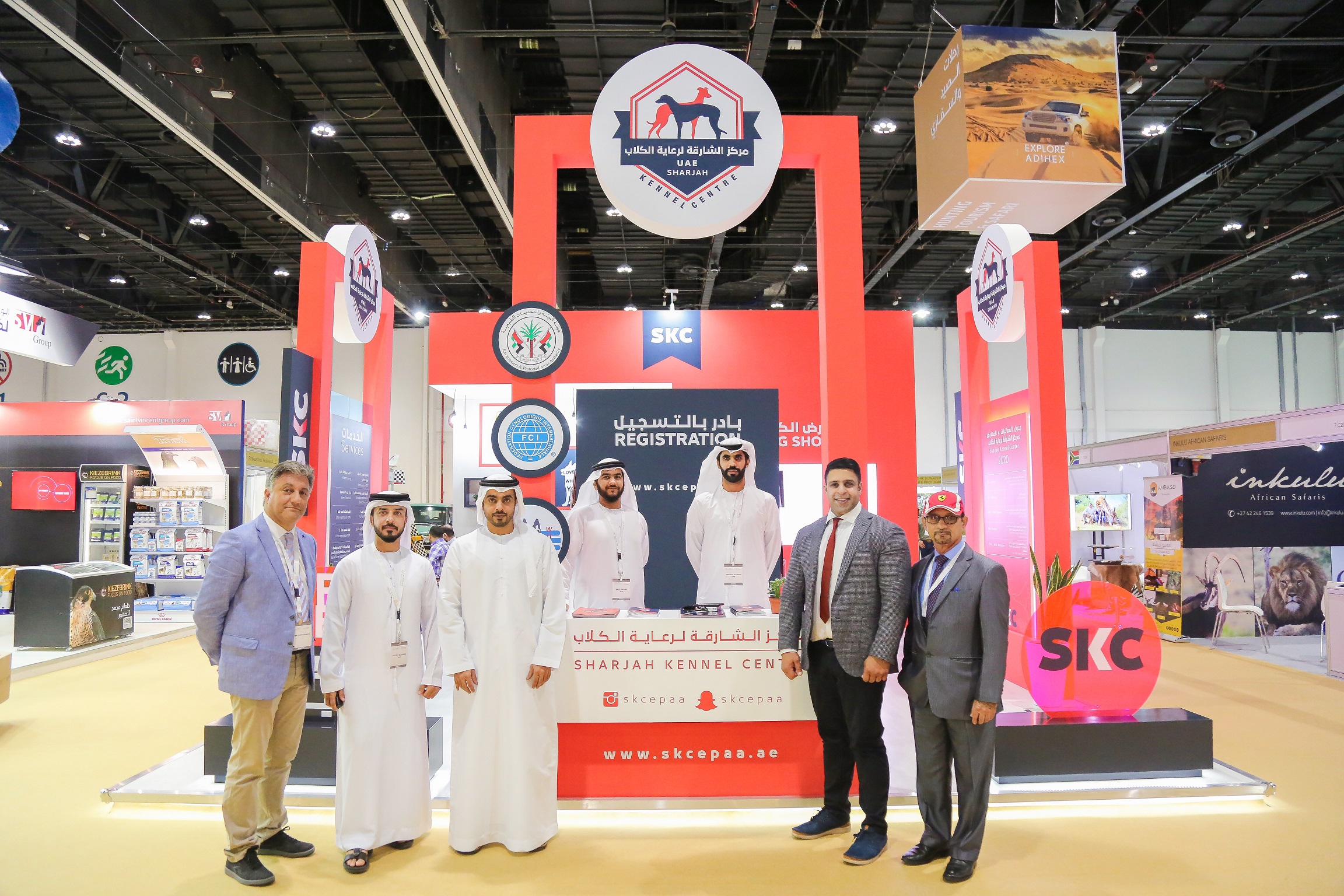 Sharjah: Sharjah Environment and Protected Areas Authority takes part in the 17th Edition of the Abu Dhabi International Hunting and Equestrian Exhibition (ADIHEX), which is held under the patronage of H.H. Sheikh Hamdan bin Zayed Al Nahyan, the Ruler's Representative in Al Dhafra Region, Chairman of Emirates Falconers' Club, from 27 to 31 August 2019 in Abu Dhabi National Exhibition Centre (ADNEC).
ADIHEX coincides with the Year of Tolerance, with the slogan of "Working for the Environment, a Message of tolerance for the Future of Mankind".
In its stand, EPAA, will showcase its very own Sharjah Kennel Center, which is the first of its kind in the UAE. Sharjah Kennel Center is the only official and exclusive centre approved by the World Canine Organisation (FCI) in the United Arab Emirates, to document and evaluate purebred breeds, as well as being the only body responsible for the organization of local and international exhibitions, according to the FCI standards. However, the centre also issues pedigree certificates and certificates for the reproduction of purebred breeds.
H.E. Hana Saif Al Suwaidi, EPAA Chairman, said, "We are keen to participate within various important activities and events at the UAE level, including the International Hunting and Equestrian Exhibition, which is a distinctive landmark with opportunities that offers its visitors to acquire the latest camping, hunting, equestrian, outdoor and marine sports equipment, and to see the Heritage Area- ultimately introducing the visitors to the UAE's rich heritage. EPAA's participation within the exhibition is an opportunity to showcase the most important achievements of Sharjah, in the environmental aspect, and to also promote Sharjah Kennel Center."
Sharjah Kennel Center Organized the First International Exhibition for Purebred Dogs on the platform of presentations, accompanying the International Hunting and Equestrian Exhibition on the first day, with the participation of a number of purebred dog owners, and with an international referee from FCI. Such competitions are considered an appraisal to test the best-purebred dog traits, in accordance with the set standards and criteria.
Through this participation, EPAA aims to communicate and interact with the Exhibitions visitors within one of the most attractive platforms, in order to introduce them to EPAA's efforts. Which is evident within various fields of environmental preservation and protection, with the conservation of biodiversity, as well as the educational role played by EPAA through a set of activities, events and programs that aims to raise the awareness of the society members on this area.