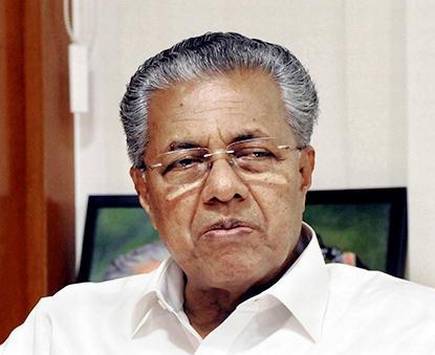 MUMBAI: With the Kerala chief minister's office (CMO) receiving credible information that Rs 4.25 crore was handed over by Unitac builders – which is constructing Life Mission housing project at Wadakkancherry –to gold smuggling case accused Swapna Suresh and accomplices as commission, the government is seriously contemplating a probe in this deal.
But, the involvement of UAE's Red Crescent and the UAE consulate has created a tricky situation as none of the state agencies can conduct a proper inquiry.
Vigilance and anti-corruption bureau (VACB) is not competent to probe UAE agencies and the government is thinking whether a limited probe into the role of state government officials in sanctioning the project with undue haste can be ordered. Chief minister Pinarayi Vijayan is learnt to have suggested a thorough review of all files pertaining to the project.
Sources said a senior official at CMO has started reviewing files from LSG, finance and law departments on the project and the MoU signed between UAE-based Red Crescent and Life Mission on the Rs 20 crore project at Wadakkancherry.
The latest information received at the CMO through sources in NIA and ED is that Rs. 4.25 crore was handed over by Unitac promoters to the gang. While Rs 75 lakh was transferred to a firm owned by Sandeep Nair, the co-accused in the gold smuggling case, Rs 3.50 crore was handed over to a senior official of the UAE consulate.
According to John Brittas, the media advisor to CM, the amount was received by Egyptian citizen Khalid as rupees and dollars near a coffee shop at Kowdiar. Brittas told a vernacular news channel that the consulate employee came in the official car to receive the money between 7pm and 8pm on August 2, 2019.
According to him, a part of the amount is advance payment for obtaining the contract for constructing the proposed consulate building at the land given by the government in Thiruvananthapuram.
The investigators also found out that Swapna had used illegal money converting channels to collect bulk amounts in dollars to divide the share of commission amount. Though the Rs 1 crore seized from her locker was claimed by her as her share of the deal, investigators suspect that the money was meant to be gifted to some officials. It is learnt that enforcement directorate officials will interrogate Unitac promoters along with Swapna Suresh again.