Indulge in a culinary roadshow with Giardino hotels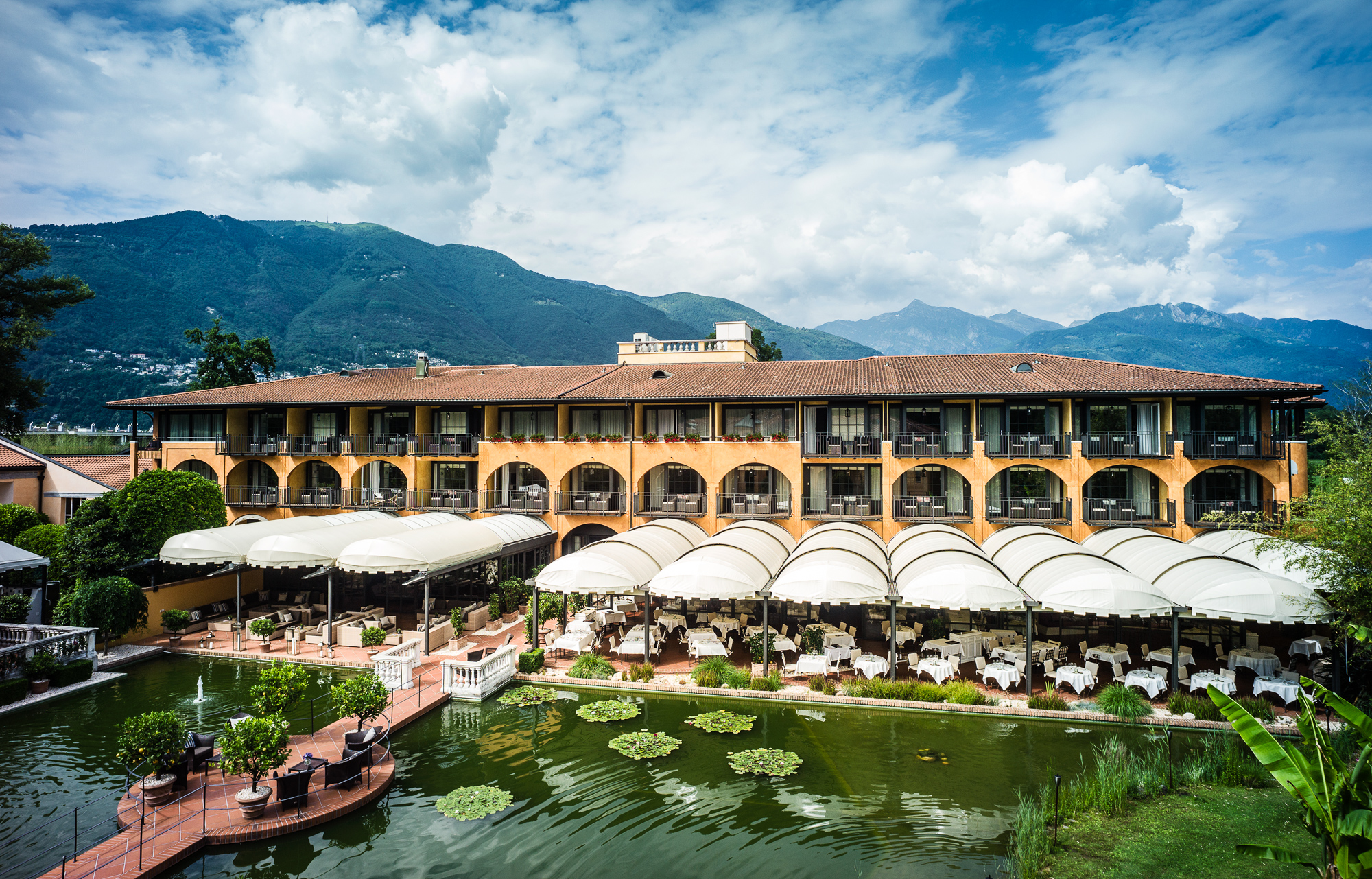 Dubai – Switzerland's geographically diverse location makes is not only the best place to discover multiple cultural influences in one country, but an ideal place for a culinary road trip with awe-inspiring views. Combining influences from German, French and North Italian cuisine, there is no better place to discover these flavours than at the Giardino hotels located in Champfèr-St. Moritz and Ascona, Lake Maggiore. Boasting an array of truly superb restaurants, below are the top three must-try restaurants across the Giardino hotels. Offering laid-back ambience, Giardino remains the master of sophisticated nonchalance with high levels of service and charismatic interior decors.
Talented executive chef Rolf Fliegauf, is the legend behind the shining flavours of Ecco Ascona and Ecco St. Moritz, both restaurants hold two Michelin-stars and 16 Gault Millau points. Chef Fliegauf splits his time between the winter and summer seasons in St. Moritz and Lake Maggiore, keeping up with these affluent and gastronomically rich cities crafting dazzling menus that reflect his culinary talent and local spirit.
Ecco restaurant is renowned for its richly aromatic cuisine and purity in taste. The clever combination of natural and seasonal flavours and ingredients gives Ecco's cuisine unmistakably intense and surprising flavours. Chef Fliegauf lets natural ingredients echo in his diversified menus, each one a culinary masterpiece. Guests are spoiled with the finest Mediterranean fragrant cuisine when in Ascona and swept away with lip-smacking pungent comfort food when in St. Moritz.
The design of the each Ecco restaurant is aimed to reflect the local influences and natural surroundings. Nestled in the Alps' Engadine Mountains and currently open, the Engadine-styled Ecco St. Moritz is in stunning white and gold boasting intricate Scraffito illustrations, which complement the fantastic tastes of the innovative dishes, accompanied by an extensive grape list. The ambience is refined and sophisticated, without being pretentious; this whole experience is sure to please even the most discerning of foodies. Chef Fliegauf won the two Michelin stars for Ecco Ascona in Lake Maggiore and later gained an additional two Michelin stars for his second restaurant at Giardino Mountain.
Another culinary spirited creation of the Giardino hotels is the Ayurveda-inspired Hide & Seek restaurant, sitting on the edge of the hotel's tranquil, picturesque lily pond in Giardino Ascona and overlooking the dramatic slopes at Giardino Mountain. The new dining concept behind the restaurant's name is so guests can hide from everyday life and seek new culinary pleasures. Cuisine found here is modern, yet authentic, unpretentious and local. Asian, Middle Eastern and Western influences, along with sweet, savoury, bitter, hot and sour flavours, come together in unusual combinations to create unique tastes inspired by Giardino's philosophy of luxurious simplicity.
Finally, guests can enjoy the regional specialties from the Engadine in the rustic ambience at Stüva. Located at the 5-star Giardino Mountain designed to showcase authentic Engadine flare in both its layout and flavours, this restaurant is both a feast for the eyes and the mouth. Guests will enjoy a traditional local speciality in a cosy ambiance for lunch or dinner.
The three restaurants seduce with culinary surprises from Mediterranean delicacies with an Asian influence, and regional specialties in a rustic ambience to the art of star-cuisine. Giardino hotels boasts a trifecta of offerings – luxurious hospitality, incredible culture and breathtaking natural beauty – making their properties the ideal escape.