House of Wisdom hosts exclusive International Women's Day celebration with an array of fun activities for all age groups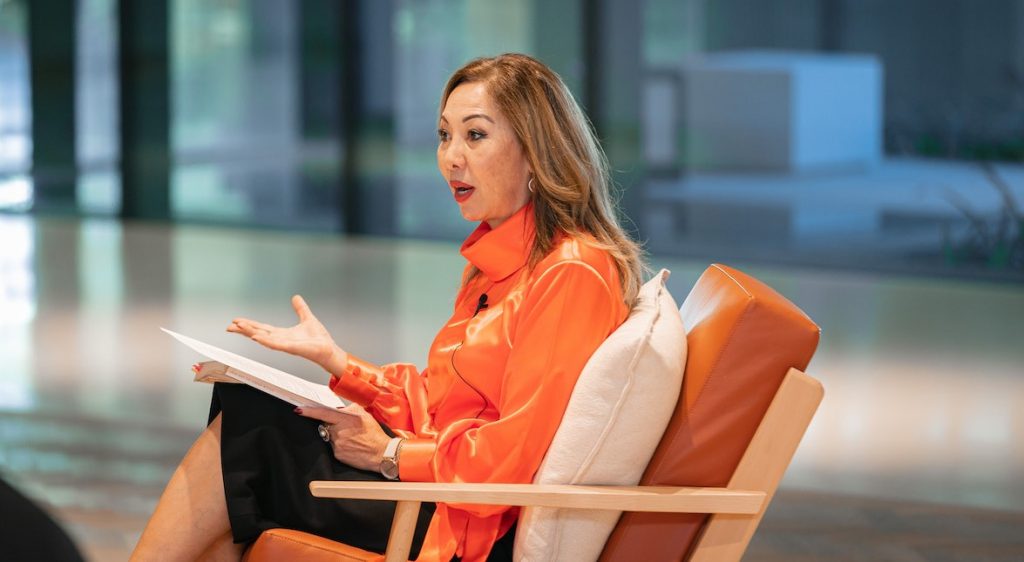 Sharjah, March 9, 2021: Saluting the global efforts for women's rights, equity and justice, Sharjah's iconic new social and cultural hub, House of Wisdom (HoW), put the spotlight on women on the occasion of International Women's Day, yesterday (Monday).
In celebration of the occasion, HoW organised various events aimed to not only entertain and educate but also de-stress and declutter, and impart new skills to women. Activities included yoga, meditative drawing, laser-cutting jewellery stand making, motivational talk and fun activities for children.
The day began early with a Sunrise Yoga event dedicated to improving their strength, mental health, and overall wellbeing.
This was followed by a Meditative Drawing and Mandala Art Workshop that began with a guided meditation exercise in collaboration with the House of Pause Meditation Studio. Participants learnt to channelise their skills through meditation to create beautiful mandalas.
Participants in the FabLab Workshop were guided to design and build their own flat-pack laser-cut jewellery stand and personalise it with an engraving.  Meanwhile, a Floral Workshop taught aspiring florists the intricacies of the craft, including picking flowers in season and making the perfect bouquet.
The Little Reader section organised fun activities for daughters, mothers and grandmothers of all ages, which included a puzzle-solving challenge, cross-stitching, and building architectural models using KEVA planks. There were book reading sessions for children from She Persisted Around the World: 13 Women Who Changed History by Chelsea Clinton; and Good Night Stories for Rebel Girls: 100 Tales of Extraordinary Women by Elena Favilli.
HoW also organised an inspiring discussion at Al Rasheed Hall by leading modern-day female role model, Gulnara Omar. The successful author, trainer, speaker, motivational coach, hypnotherapist and entrepreneur led her audience on a detailed journey of self-discovery, teaching them how to overcome their fears and limitations along with sharing self-empowerment techniques and strategies.
Speaking about How's International Women's Day activities, Marwa Al Aqroubi, Director, House of Wisdom, said: "At HoW, our mission is to not only make multiple sources of knowledge easily accessible to people, but also create culturally rich experiences that our guests can enjoy. We see International Women's Day not only as an opportunity to express solidarity with spirited women achievers worldwide, but also an occasion to focus on motivating them, boosting their confidence, and making them feel special."
"Conceived with the idea of developing into the go-to destination for curious minds, dreamers, and learners, HoW's programming aims to bring people together to enhance cultural understanding, tolerance, and cross-cultural communication between nations, while taking forward Sharjah's legacy of offering continuous opportunities for learning and gaining knowledge," she concluded.