Get closer with Dubai Aquarium & Underwater Zoo's Shark Family with Shark Trainer Experience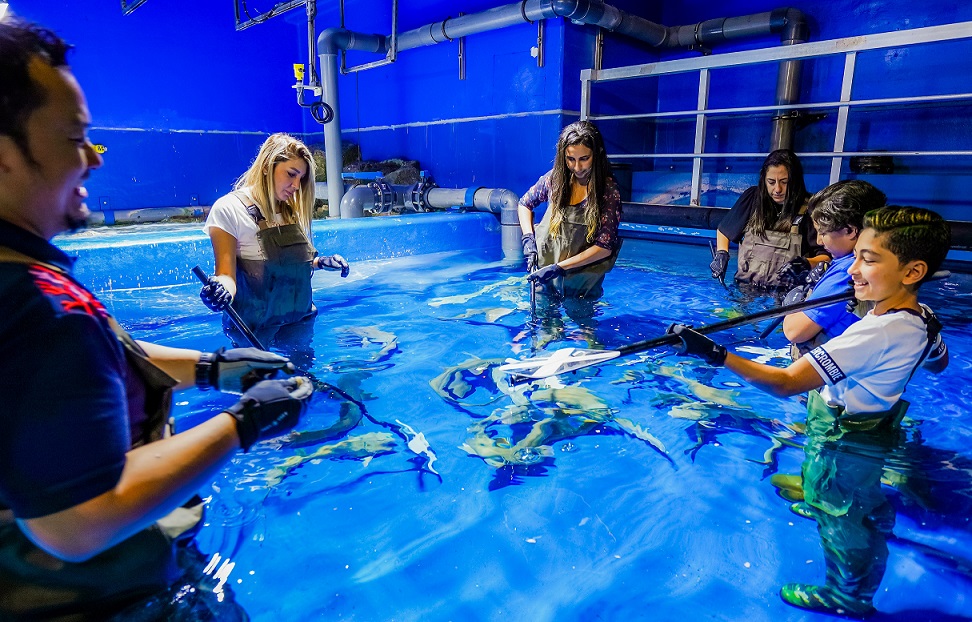 Dubai: There are a host of unique underwater experiences, but nothing beats a close shark encounter. If you fancy getting up close and personal with sharks, then Dubai Aquarium & Underwater Zoo's new Shark Trainer Encounter is a must-try!
The family-friendly experience will educate guests about shark species as well as how these amazing creatures are taken care of at Dubai Aquarium & Underwater Zoo. The educational content will be all about their environment, feeding and breeding habits. Besides the learning experience, visitors get to go behind the scenes in assisting the aquarium staff in training Bamboo Sharks and Leopard Sharks.
Get into the tank for a unique "trainer" experience and interact with these wonderful creatures. There will be no swimming required, as it is a standing activity, so guests will only be submerged to about waist height in waterproof waders.
Located in The Dubai Mall, Dubai Aquarium & Underwater Zoo is one of the largest and most diverse aquariums in the world with thousands of aquatic animals and features the world's largest acrylic viewing panel. Underwater Zoo, located on Level 2 above the main Aquarium, presents global bio-diversity in different ecological zones including a Rainforest and a Rocky Shore and Ocean feature that house coral reef animals, Giant Crabs, Amazonia Piranhas and Small-Clawed Asian Otters.