Foodie Carnival Returns to Dubai's Waterfront Market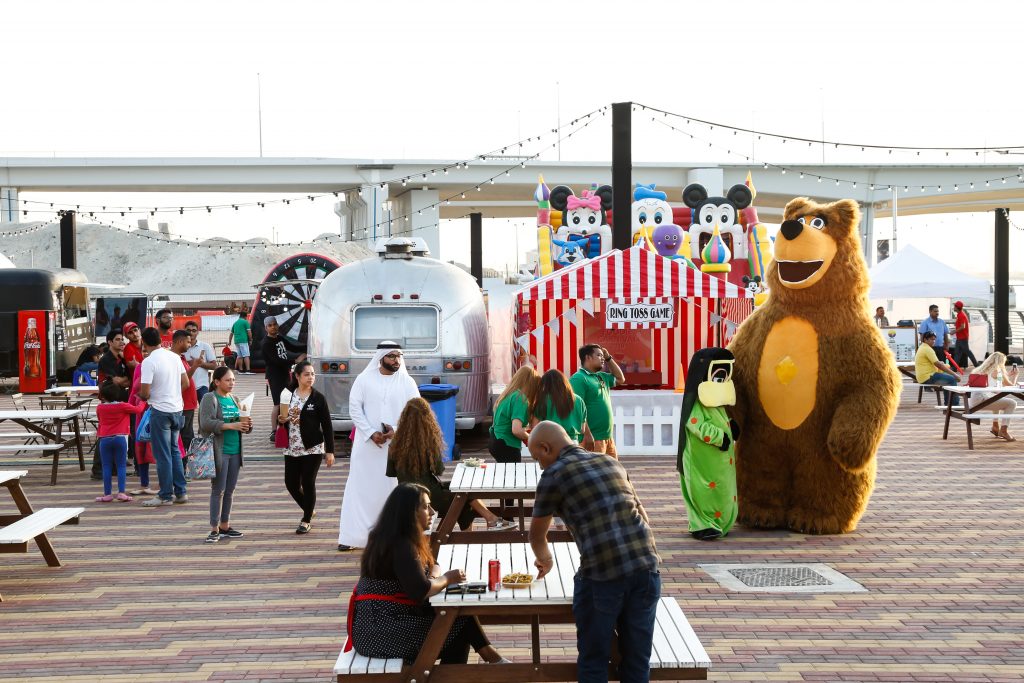 Dubai: Dubai's premier fresh food market, the Waterfront Market's very own annual celebration The Foodie Carnival returns for its second year anniversary from 5th March to 7th March, 2020
This year The Foodie Carnival joins Dubai Food Festival and promises a rich three-day culinary experience of nonstop food and fun at Dubai's Waterfront Market.
The Waterfront Market's Foodie Carnival offers an unparalleled experience with a stunning sea view, stretching the length of the waterfront promenade along the gleaming Deira Corniche waterway, where there will be live-cooking stations and food trucks for guests to enjoy whilst basking in the glorious Dubai sunshine.
The Foodie Carnival is a celebration of all things culinary. It will feature entertainment and activities alongside various cafe and restaurant pop-ups to satisfy all taste buds, including; Fisherman's Grill, Bhaijaan Biryani, Yummyrati to Baskin Robins, Jam Rolled and Happy Lemon Coffee Shop.
Mohammed Al Madani, Centre Manager said, "The Waterfront Market's Foodie Festival is a celebration for all food lovers. Families can easily enjoy a weekend filled with different fun experiences at the carnival feasting their taste buds by enjoying different cuisines and their eyes by enjoying the magnificent views the promenade has to offer while experiencing a range of family-friendly activities."    
The Foodie Carnival promises plenty of fun and offers a range of free activities for the whole family from bouncy castles, stilt walkers, parades and acrobatic chair balancing shows to entertaining carnival games and much more. An ideal weekend to try the fresh goods offered at the Waterfront Market and experience the assortment of family-friendly carnival games & entertainment, food or getting good bargains.
The Waterfront Market – Deira is a community-friendly venue which caters for the whole family. From kids' play areas to family time along the promenade which allows customers to experience diverse food options from Asian to local, seafood to sandwiches while taking in the inspiring sights of Deira islands. The Market is also renowned for fresh food like fish, meat, poultry, fruits, vegetables, dry goods and dates all at reasonable prices. Customers can also buy their own fish and seafood at the Fish Market, get it cleaned and then grilled at one of the restaurants on the promenade. The market offers diverse dining options along the waterfront promenade. The Waterfront Market opens 24/7 and is located on the corner of Al Khaleej and Abu Hail Streets on the Deira Corniche in Deira.