Experience the Ultimate in Luxury Travel: 'Holiday Factory Premium' Brand Unveiled at ATM 2023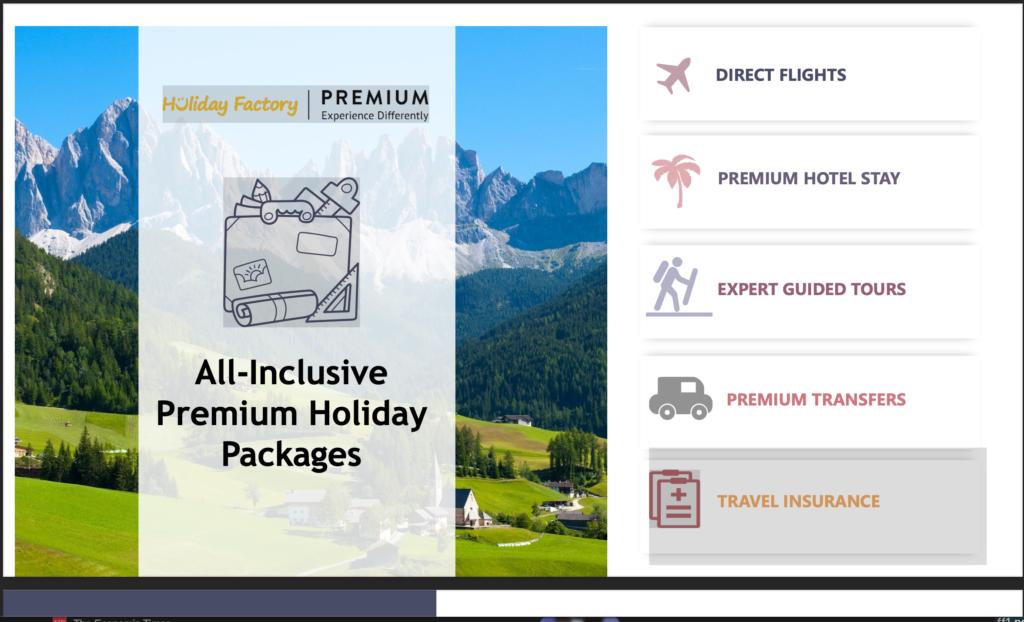 The Award-Winning Tour Operator Launches Revolutionary All-Inclusive Premium Holiday Packages for the Untapped UAE Market
Dubai, UAE: The Arabian Travel Market 2023 witnessed the launch of a new brand, Holiday Factory Premium, by the leading tour operator. The brand aims to revolutionize the UAE tourism market by providing unbeatable, all-inclusive premium holiday packages that cater to the underserved mid-income UAE residents seeking luxurious holidays at the right price.
According to Sandra Dammrich, the General Manager, research of the UAE market shows that one-third of the population seeks premium holidays but is underserved with all-inclusive packages at the right price. The launch of Holiday Factory Premium aims to bridge this gap by providing an online one-stop-shop for all premium holiday needs, including flights, hotels, transfers, travel insurance, and daily guided tours to explore the destination in a luxurious way.
Holiday Factory Premium offers a range of popular and unexplored destinations, including Switzerland, Maldives, Italy, and the Northern Lights of Finland. Travellers can choose to travel in small, guided groups with like-minded travellers for an affordable option or to travel privately for an exclusive guided experience.
Online booking has become integral and extremely important in recent years. Holiday Factory Premium recognises this and offers a seamless one-stop-shop online booking experience. Customers can book their dream holidays instantly at www.holidayfactorypremium.com or call the travel experts on 04 210 9000.
With its unbeatable prices, all-inclusive packages, and seamless online booking experience, Holiday Factory Premium is set to change the way UAE residents experience luxurious holidays.
(Compiled by Naseel Voici)