Enjoy pirates adventures all summer at Al Majaz Waterfront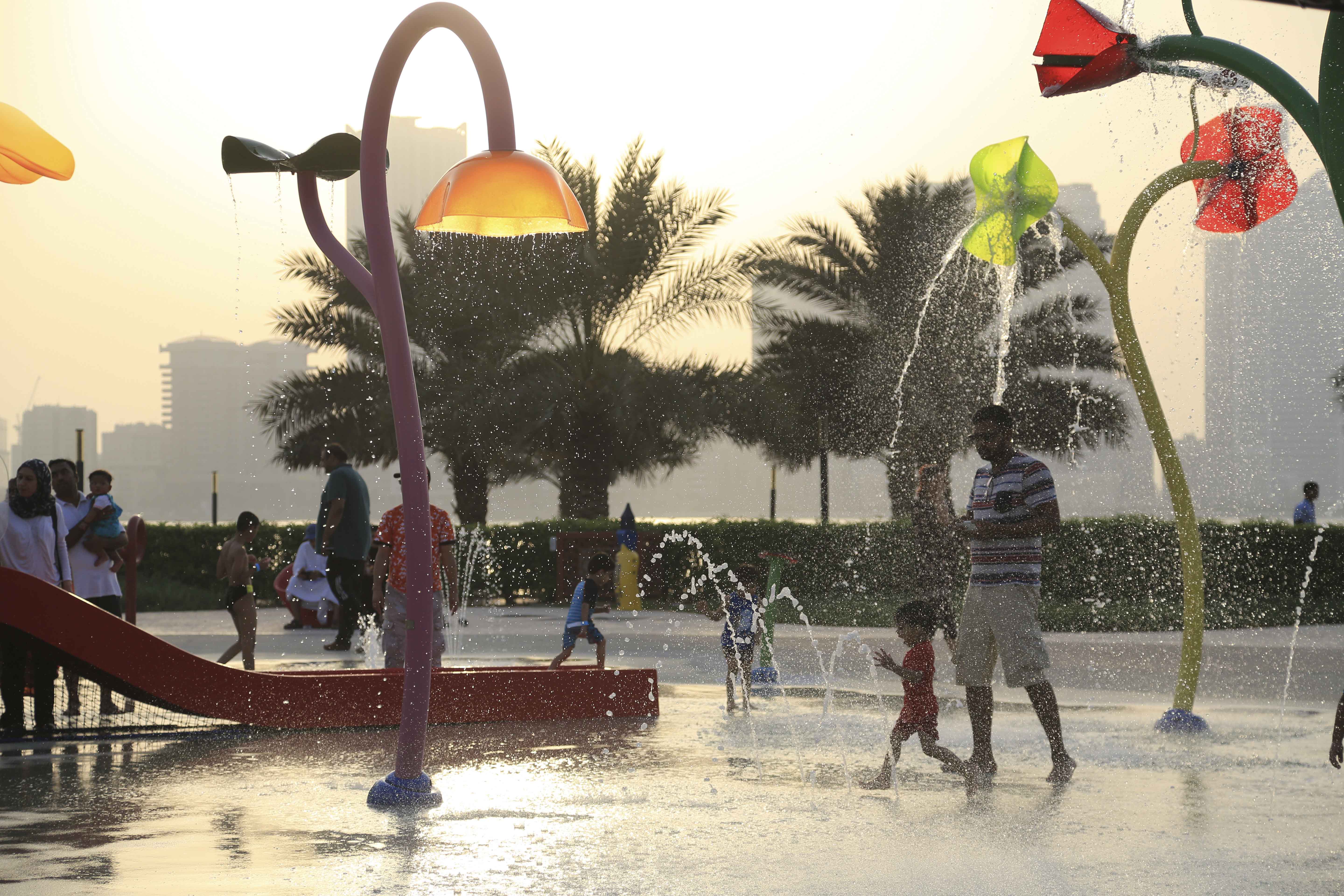 Sharjah: In a bid to make the school holidays exciting as never before, one of Sharjah's favourite summer destinations – Al Majaz Waterfront – is building a Pirates Village for the UAE's young and adventurous residents. Running from 13 July to 19 August, a full-fledged pirate summer will be witnessed in a host of splashing water-based outdoor activities, live shows, delicious snacks, and lots more.
Set in Al Majaz Waterfront's attractive Mini Splash Park, the Pirates Village will offer a Kids Corner with a full range of face painting and handicrafts in keeping with the theme. Young visitors will have the opportunity to cool off and outdo each other in classic pirate style over a spectacular game of 'Cannonball Balloons Battle', which they will play with water-filled balloons.
Every Thursday and Friday throughout the month, the Village will come alive with several entertainment shows in the evening. These will include the Giant Bubble Show, stilt walkers and the Jack Sparrow mime show. Children will have a full three hours of fun each day with performances beginning at 5:30pm and ending at 8:30pm.
The Waterpark adorned in pirate rigging and decorations across the fences, entrance and central spaces will seem like it's been taken straight out of a pirate movie set, and of course, the décor will allow for some memorable pictures of a family-day-out at the special photo booth that will be installed at the venue.
Mohammed Fadhil Al Mazrouei, Manager of Al Majaz Waterfront, said: "From William Shakespeare's and RL Stevenson's books to Hollywood blockbusters, the mysterious world of free-spirited pirates has always fascinated the young lot. Moreover, when we think of a pirate's life, we think of cool blue skies and refreshing waters – a weather association that brings immediate joy especially in the rising summer heat. For these reasons, turning Al Majaz Waterfront into a cool summer oasis for a month-long pirate themed holiday will be something visitors can truly look forward to."
"We are loved for our innovative offerings; something we strive harder to make better each season, every year. Parents will see that alongside all the fun and games that will help beat the heat, these activities will provide children with an ideal opportunity to challenge their minds, develop social skills, and improve their physical fitness," he added.
What will the parents do while children play 'pirates'? Well, there is plenty of entertainment instore for them in the form of cross-promotion offers from the venue's F&B tenants, and weekly draws for back-to-school packages with each entry ticket for their children!
The AED 120 million Al Majaz Waterfront – Sharjah Investment and Development Authority's debut project – opened in March 2012, and is situated in Sharjah's most vibrant and commercial district on the Khalid Lagoon. As one of the premier tourist and leisure destinations in Sharjah, it plays host to major events in the emirate.
Al Majaz Waterfront houses many world-class restaurants and cafes overlooking the breath-taking Sharjah Fountain. In addition to the Mini Splash Park, Al Majaz Waterfront also offers mini golf, a play area and Alwan, an activity centre designed exclusively for children to spend quality time with their parents or simply to have fun.