EPA joins forces with 1001 Titles to boost knowledge initiative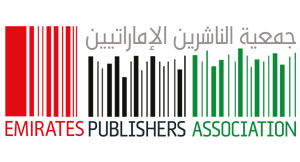 Sharjah: The Emirates Publishers Association (EPA) has signed a cooperation agreement with 1001 Titles, an initiative by Knowledge without Borders (KwB), to publish 1,001 first edition Emirati titles in 2016–17. The initiative aims to support and encourage Emirati authors, help them publish their work and enable them to participate in events locally and regionally.
The first-of-its-kind cooperation agreement was signed at EPA's headquarters at Al Qasba, Sharjah, by Rashid Al Kous, Executive Director of EPA, and Majd Al Shehhi, Manager of 1001 Titles, in the presence of Noura Binhadyia, Manager of KwB, and a host of EPA's members.
"One of the EPA's primary goals is to develop relationships with the publishing sector on international as well as local level," said Al Kous.
"Our key priority is to elevate the publishing sector to new heights through sustainable growth and strategic investment – our core philosophy is to enhance Emirati intellect and culture, and provide the tools for the nation's authors and publishers to enrich Arabic libraries everywhere with their outstanding titles. This collaboration with 1001 Titles offers us the perfect opportunity to help fulfil those goals." he added.
Majd Al Shehhi believes the partnership will ensure easier and faster communication between publishers and the 1001 Titles initiative.
"Publishers will benefit from 1001 Titles in many ways, including increasing the number of quality publications, and participating in important international exhibitions. Publishers will gain more experience, learn how to develop their businesses and communicate with a wider spectrum of readers," she said.
Under the agreement, 1001 Titles will support publishing ten Emirati books authored by EPA members, including securing all approvals and providing financial support for printing and publishing. The initiative will also organise a book signing event for titles which get local, regional or international awards.
The 1001 titles initiative will support the participation of five Emirati publishers in three local and Arabic book fairs and will organise a series of training workshops on publishing for ten EPA members. The initiative will also provide EPA members with various consultancy services which include preparing publishing contracts according to international best practices, advice on property rights laws and guidance on issues related to translation.
In return, the EPA will prepare a database on Emirati publishing to help 1001 Titles achieve its target, organise training workshops and support the participation of Emirati publishers in industry exhibitions and other activities.
The EPA will also promote the initiative's vision and support its cultural and intellectual influence on the UAE and the Arab world.
Launched in February 2016, the 1001 Titles initiative aims to enrich the UAE's intellectual output and ensure the sustainability of its publishing sector, as well as those in other countries. It has been working to support Emirati authors and publishing houses by ensuring they are provided with the resources necessary to compete successfully in the international publishing arena.