Emirates Hospital Invests Dh 10 Million in Advanced Neonatal Technologies for Its NICU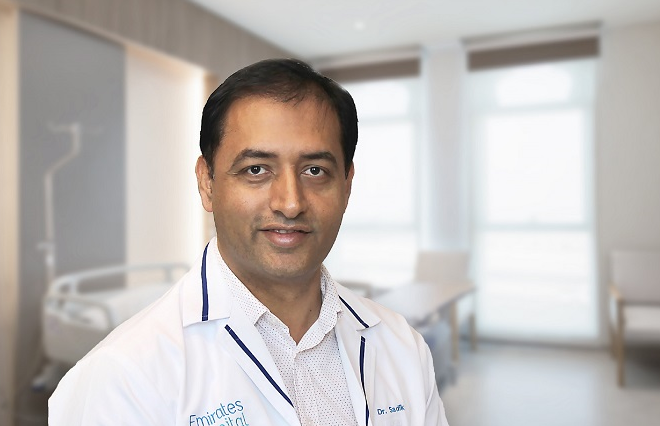 DUBAI- Emirates Hospital, a subsidiary of Emirates Healthcare, has announced its recent investment of AED ten million in advanced technology for the Neonatal Intensive Care Unit (NICU) at Emirates Hospital in Jumeirah, Dubai.
The level 3 NICU services will make the difference in the survival of the sickest premature and full-term babies. The state-of-the-art facility will provide services like total body cooling (therapeutic hypothermia) for neonatal asphyxia and nitric oxide therapy that caters to persistent pulmonary hypertension due to various causes such as Meconium aspiration syndrome, pneumonia, congenital diaphragmatic hernia, and more. Additionally, the advanced unit is equipped with best-in-class technology for neonatal ventilation.
"At Emirates Hospital, the new advances in NICU enable us to treat sick newborns for a myriad of problems, ranging from simple conditions like neonatal jaundice to complex cases like severe respiratory distress syndrome, PPHN, Perinatal asphyxia, etc. The advanced Level 3 services have brought about a paradigm shift in treating premature babies as well as sick term neonates" said Dr Mohamed Sadik, Head of NICU at Emirates Hospital Jumeirah.
Besides the intensive care support, we promote rooming in and breastfeeding as part of our family-centred care to help parents learn how to care for their newborns. This helps to build a bond between mother and baby as well as preparing them to go home as soon as possible.
Emirates Hospital Jumeirah is among the first health care providers in Dubai and across the region to invest heavily in advanced technology for its NICU. It will improve the detection and diagnoses of various neonatal conditions through a highly-improved monitoring approach. The advanced NICU facility comprises of fifteen NICU and regular beds, well-trained nurses and a specialised team of neonatologists, paediatricians, paediatric surgeons and other paediatric sub-specialties.
"The NICU will be distinguished for its ability to quickly diagnose any conditions associated with premature births and term newborns. With a network of our hospitals and cross referrals, we are proud to be pioneers in the field of advanced neonatology in Dubai, designed for the unique needs of tiny infants," added Dr Sadik.
Healthcare Market Reports indicate that the market for neonatal care equipment is estimated to be $5,900 million in 2015 and is expected to reach $8,174 million by 2022. The market growth is majorly driven by the increase in preterm birth rates across the world.
While Emirates Hospital has always been a forerunner with its new technologies and revolutionary healthcare practices, the advanced NICU facility with its patient-centric approach, coupled with smart innovations and efficient health care delivery mechanisms will help the hospital stay on track for supporting and achieving the goals of Dubai Health Strategy (DHS) 2021.
*Source: AETOSWire