Eid Al Adha Festivities at Sharjah's Al Noor Island that will Make You More Creative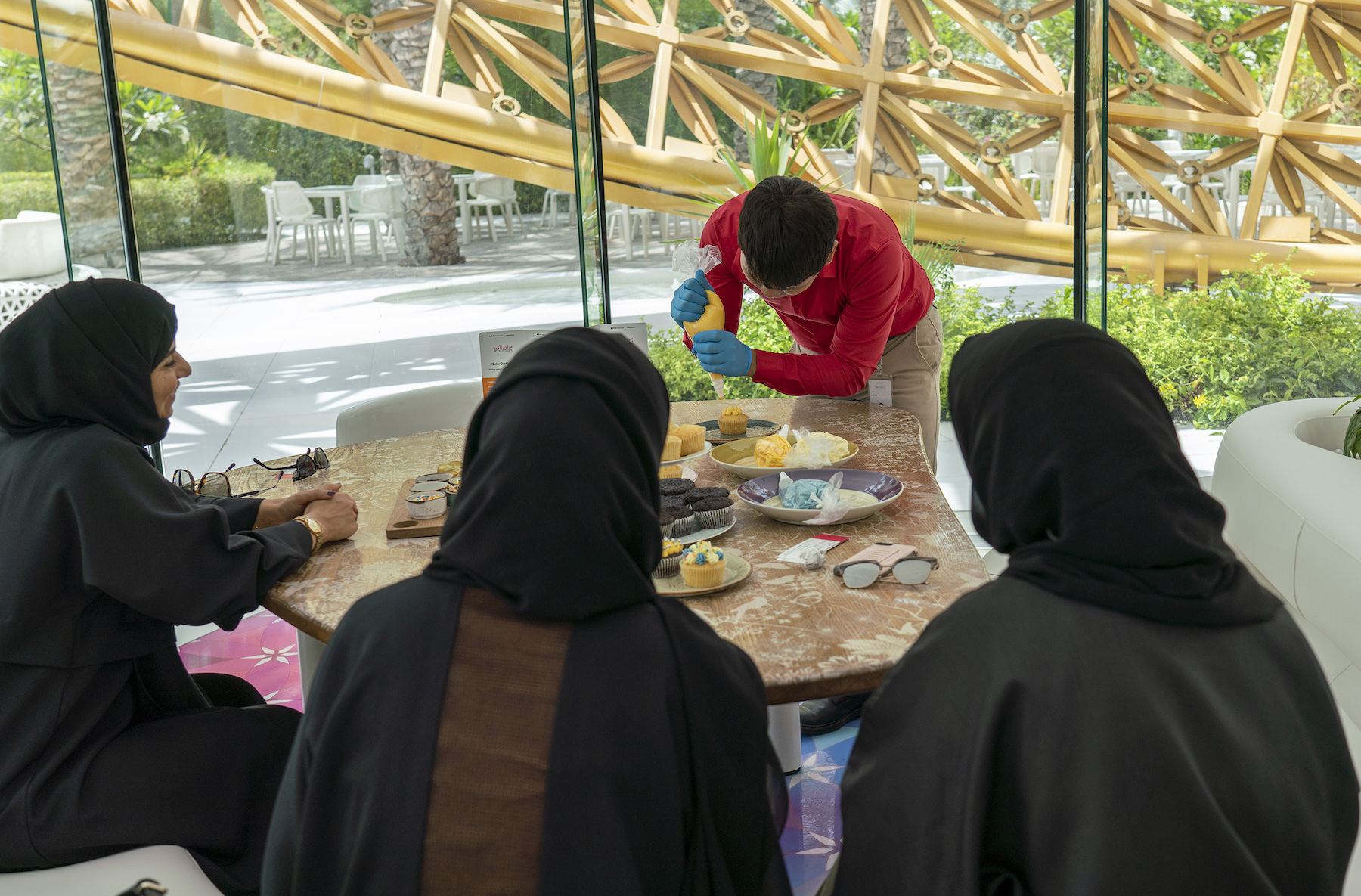 Sharjah: One of Sharjah's most spectacular architectural enclaves that marries nature with modernism, the Al Noor Island (ANI), is inviting the UAE's families for a memorable Eid Al Adha celebration, dotted with a mix of four fun and creative activities that'll certainly capture imaginations of all age groups.
The dreamy island, home to one of the largest butterfly collections in the country, is bringing exciting crafts and colouring activities, starting with the destination's popular year-round #ColorOurCollection activity taking place from 9am-10pm. Alongside a variety of art themes like Geometric, Mandala, Floral, Animal, Nature, Doodle, and Mixed Style, an additional Eid special will be Eid Mubarak sheets to enable participants really immerse themselves in the essence of
the occasion.
The next activity to enjoy is called the 'Make Your Own Eid Card Workshop'. Open to the general public on all three days of Eid, 3-7pm, this is a great opportunity to enhance one's crafts-making skills together with family.
Another Eid craft on offer is 'Paper Art: How to Make a Paper Sheep'. This workshop will be up to the alley of young crafts makers and has been designed to teach young Eid revellers about a central symbol of Eid Al Adha through an activity that would stimulate their creativity. The activity is also open to the general public on all three days of Eid, 4-6pm.
This next one will catch the interest of bakers and culinary enthusiasts in general. Called 'Cupcake Decoration Eid Adha Edition', this unique workshop is for all those who have been wanting to learn the craft of how to perfectly make a lamb cupcake topper. The activity can be enjoyed by members of the UAE public on all three days of Eid, 4-6pm.
About the selection of arts-themed activities to celebrate Eid with the UAE's citizens and residents, Mahmoud Rashid Al Suwaidi, General Manager of ANI, says: "Promoting art and culture are at the very heart of the Al Noor Island's social objectives. And what better time of year to fulfil this objective than Eid by bringing children and families together to spend time together and also learn something during one of the most special time of year for us. The destination
prides itself for being a one-of-a-kind spot for architectural and natural appreciation.
"Also, we want all our festivals and celebrations to be as inclusive as possible. Art and cuisine speak a universal language. So, we integrated these into our Eid Al Adha festivities to really allow an opportunity to all 200 nationalities who reside in the UAE, to come together to partake in the experience and be part of our strongly-cherished tradition. We welcome everyone in the country and the region who are celebrating Eid here to be part of our special celebrations."