Dust allergy should be closely monitored during the summer months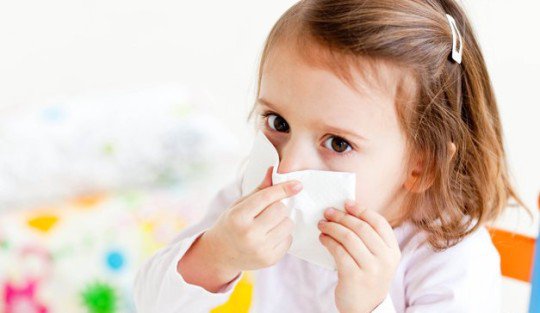 Dubai: Allergies in UAE are commonly perennial in nature and are caused due to dust mites, moulds and urticaria (hives). The symptoms of those affected are aggravated by searing temperatures. The soaring heat and a dusty environment of summer leads to an increase in inhaled sand particles causing severe cases of allergy. Symptoms include stuffy and runny nose, sneezing, coughing and difficulty in breathing due to a hypersensitive response of the immune system to substances that are normally harmless, the most common being dust. According to recent reports, one fifth of the UAE population suffers from allergies and the number has been on the rise ever since.
"Allergies affect people due to the immune system pathway that leads to inflammation when encountered by allergenic proteins in the environment. Patient will have severe itching all over the body that comes and goes; nasal congestion with sneezing; nasal discharge; itching nose; ear; throat; itchy watery red eyes. Sometimes patient can get Urticaria, angioedema and breathlessness when the allergy become very severe" said Dr Ali Akbar, Head of Dermatology Department, Canadian Specialist Hospital.
Most misconceive allergy rhinitis as a common cold and seek cold remedies due to similarities between the symptoms for the two. In case of an allergy, the symptoms develop immediately and last for more than 10 days, the person may often suffer from itchy or watery eyes. On the other hand, a common cold would last less than 10 days and the sufferer may feel muscle aches.
Allergies should be treated to prevent the development of a severe condition like asthma or sinus. To determine the allergen triggering the allergy, sufferers are advised to go through a blood or skin test. Once the cause of the allergy is determined, the patient will be able to avoid the allergen and will be prescribed the correct medications.
As per Dr. Ali Akbar, "Allergies can build up over time in people who have the potential to become allergic to a substance. Allergies can vary from mild reactions to severe, life threatening ones. The severe ones are characterized by more intense symptoms along with abnormal and difficult breathing, chest tightness, anxiety, swelling of the face, eyes, or tongue, and racing heart. These symptoms can lead to loss of consciousness and are life-threatening. If you experience any of these symptoms it is better to consult your physician immediately."
In case of dust allergy, the most important practice is to decrease the exposure to environmental allergens by reducing the humidity in the house. Always use air conditioner or air purifier and keep outdoor activities scheduled at the end of the day. Avoid carpets, pets, cover mattress and pillows so there won't be any contamination with moulds and dust mites. Proper vacuum cleaning of the house to avoid dust is also recommended.