Dubai Culture participates in Sharjah International Book Fair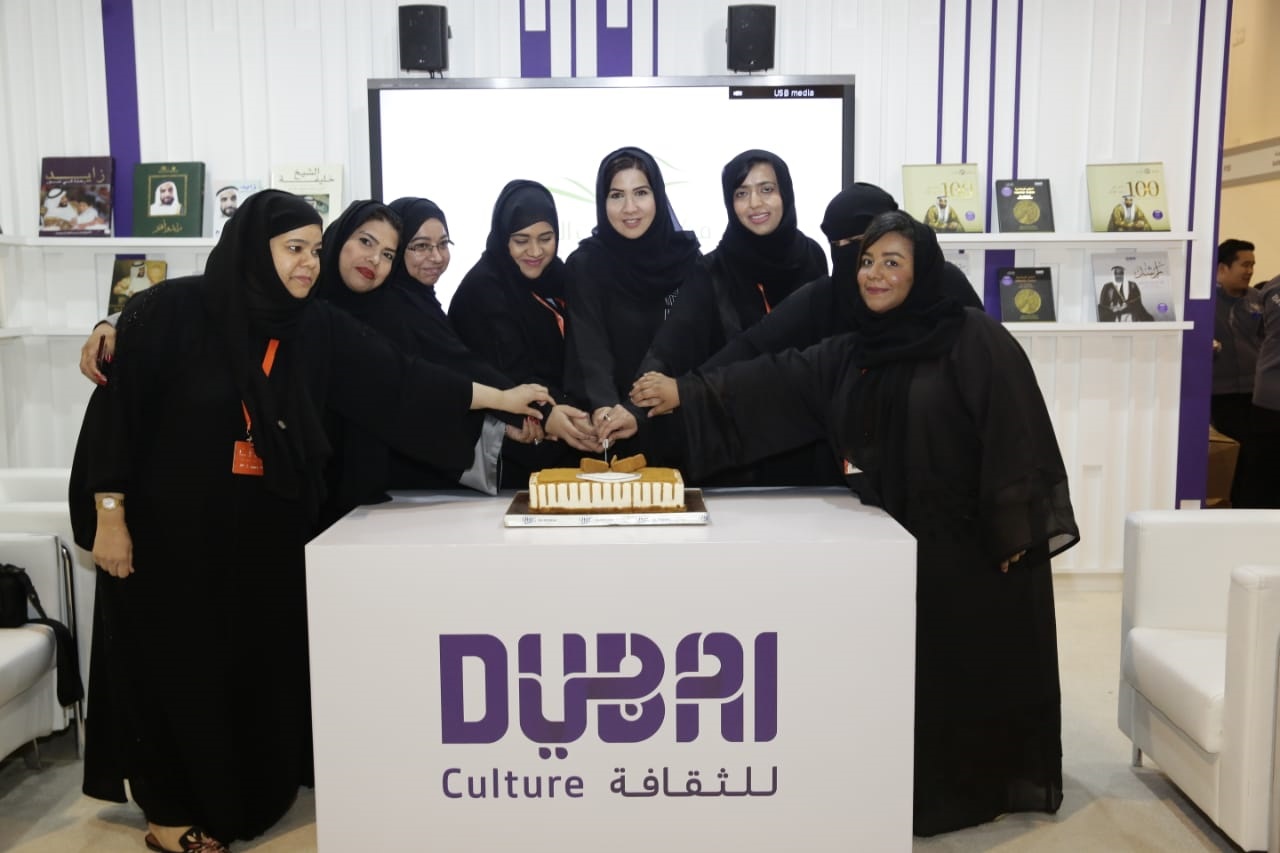 SHARJAH- Dubai Culture and Arts Authority (Dubai Culture) announces participating in the 38th edition of Sharjah International Book Fair through the presence of Dubai Public Library.   Dubai Culture is showcasing a rare collection of valuable books from Dubai Public Library at a booth located in Hall 3 of the fair.
In line with the National Reading Strategy and connecting people through narratives and the preservation of knowledge and thought, Dubai Culture will present a series of sessions. The first, focused on Arabic children's literature will discuss the new story "Naqshoon" written by the author Maitha al Khayyat. The second session will discuss the book "Saving the World" written by Rene Ibrahim and will be directed to children in both English and Arabic languages. There will be a session in Arabic for adults with the author Esraa Al Husseini's about her first novel "In the veins of her hands, jasmine sprouts" as well as another session in English about Hanan Sayed Worrell's to dicuss her cookery book: "Table Tales: Exploring Culinary Diversity in Abu Dhabi".
Dr. Hessa bin Masood, Director of the Dubai Public Library stressed the importance of the Authority's participation in the Sharjah International Book Fair. "It is part of our mandate at Dubai Public Library to spread knowledge within society, and to enrich the cultural scene by participating in the most prominent cultural events. We look forward to taking part in this global cultural event, which has proved its presence and strengthened its position year on year with its rich content. Thanks to our presence at this prestigious event we are able to achieve our goals in building public awareness and new and attractive ways to disseminate knowledge."
Dubai Culture aims to enhance Dubai's cultural scene and draw attention to the UAE's rich heritage. The Authority's mandate is to build bridges of constructive dialogue between different civilisations and cultures to enhance Dubai's position as a creative and sustainable global city for culture, heritage, arts, and literature, with the aim to empower these sectors by developing creative and innovative projects and initiatives locally, regionally, and globally.