Declan Hurley appointed as Rotana's new Corporate Vice President of Sales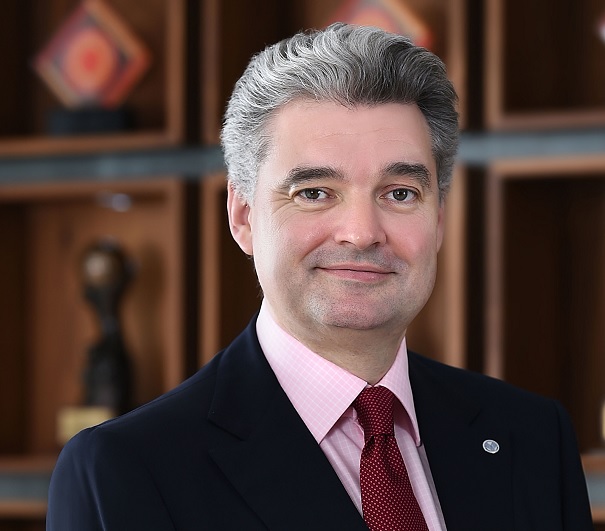 DUBAI: Rotana, Rotana, one of the leading hotel management companies in the region with hotels across the Middle East, Africa and Turkey, has announced the appointment of industry veteran Declan Hurley as its new Corporate Vice President of Sales, effective April 2017.
With over 25 years of experience in the hospitality industry, Hurley has demonstrated both his leadership skills and passion for driving high-performing teams by achieving excellent business results. Hurley joins Rotana from The Ritz-Carlton, where he was Vice President – International Sales Office for the Europe, Middle East and Asia Pacific region.In his new role at Rotana, Hurley will be in charge of developing and executing strategies to maximise the company's sales and profitability. His broad-ranging responsibilities will include leading Rotana's sales offices across the world and overseeing the expansion of the sales team into new markets, as well as building brand awareness in key existing and potential feeder markets. Hurley will also play a decisive role in ensuring the financial performance of Rotana's operating hotels.
Guy Hutchinson, Chief Operating Officer of Rotana, said, "Declan's experience with international hotel chains across diverse geographic regions including the Middle East, will enable us to foster a world-class sales culture and more aggressively pursue our sales and profit goals. Besides assuming overall responsibility for Rotana's sales efforts across our operating markets worldwide, Declan will be closely involved in formulating strategies to ensure that our product positioning is in alignment with the corporate vision and evolving markets."
An alumnus of the University of Evansville, Indiana, Hurley has held key roles around the world in distinguished hotel groups such as InterContinental Hotels & Resorts and The Ritz Carlton.