Chinese Oil and Gas Industry is Big Business in Abu Dhabi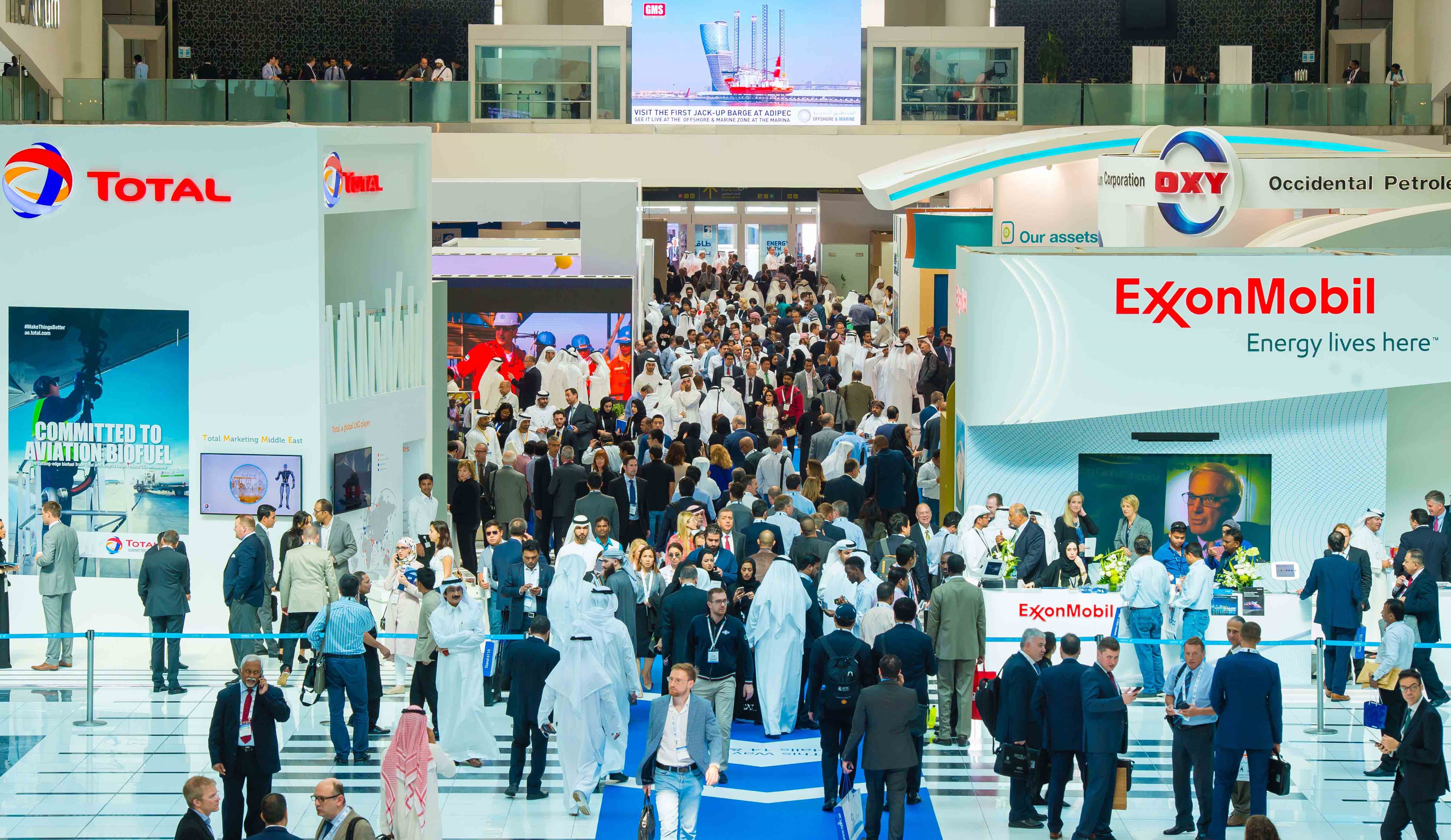 Abu Dhabi, UAE – 8 November 2017 – Major Chinese companies now rank among the biggest national contingents at one of the world's largest oil and gas industry events, the Abu Dhabi International Petroleum Exhibition and Conference (ADIPEC), as they look to secure an increasing share of global resources and markets.
Almost 160 Chinese companies have confirmed they will attend ADIPEC, booking around 2,600 square metres of floorspace, while the Chinese national pavilion now ranks among the largest within the exhibition halls. The highest profile presence is from China National Petroleum Corporation (CNPC), which has signed a landmark 'platinum' sponsorship agreement for the event.
"Abu Dhabi is a global hub for the oil and gas industry, and ADIPEC offers a gateway to new partnerships in the Middle East, Africa and beyond," said Yueliang Guo, Executive Director of CNPC International (HK) Ltd. "Being at ADIPEC gives us access to the very top level of decision makers at every layer of the oil and gas industry, contributing to sustainable long-term growth for our business."
China and the Gulf Cooperation Council (GCC) states are moving quickly to develop closer bi-lateral business partnerships, as Chinese companies move to secure access to resources, while oil-exporting countries look for new markets and opportunities for downstream investment.
CNPC has been a joint-venture partner in Abu Dhabi's Al Yasat Petroleum Operations Company since 2014, alongside the Abu Dhabi National Oil Company (ADNOC).  In 2017, CNPC and China Energy were both awarded stakes in Abu Dhabi's onshore concessions, with a total Chinese share of 12 per cent, alongside other international partners and ADNOC. There is now strong interest in the renewal of Abu Dhabi's offshore concessions, as the contracts with international partners expire in 2018.
Chinese partners are also expected to make substantial investments in the planned Saudi Aramco share issue. In March, Saudi Arabia and China signed a series of preliminary deals that could be worth up to USD 65 billion if finalized, with oil and gas agreements ranging from exploration and production, through to downstream industries such as petrochemicals.
"China is the second-biggest consumer of oil after the United States, and the GCC is the biggest supplier of oil, so it is clearly in the interest of both sides that they develop closer economic and trade ties," said Christopher Hudson, President – Global Energy at dmg events. "ADIPEC helps create those ties, while also offering a platform for deal-making beyond the Middle East. We bring together one global industry, in one city, at one time, driving growth, forging ties, and creating partnerships. Any company that is serious about building a global footprint comes to ADIPEC."
To be held under the theme 'Forging Ties, Driving Growth', ADIPEC 2017 is expected to host more than 10,000 delegates, 2,200 exhibiting companies, 900 speakers, and in excess 100,000 visitors from 135 countries.
As well as attracting major players in oil and gas exploration and production, the event is also a showcase for Chinese companies wanting to raise their global profile in support industries, such as oilfield services, equipment, construction, infrastructure and transport.
In a notable success, China Petroleum Engineering and Construction Corporation and China Petroleum Pipeline Bureau were both leading contractors on the 360km oil pipeline connecting Abu Dhabi's Habshan onshore oil field to an export terminal at the port of Fujairah. That put Chinese contractors at the centre of one of the United Arab Emirates most important oil and gas infrastructure projects.
Held under the patronage of His Highness Sheikh Khalifa Bin Zayed Al Nahyan, President of the UAE, hosted by the Abu Dhabi National Oil Company (ADNOC), and organised by the Global Energy division of dmg events, ADIPEC is one of the world's leading oil and gas events, and the largest in Africa and the Middle East.
ADIPEC will be held at Abu Dhabi National Exhibition Centre from 13 to 16 November 2017.