Child Safety Campaign Makes Sharjah Safer for Children with Distribution of 366 Car Seats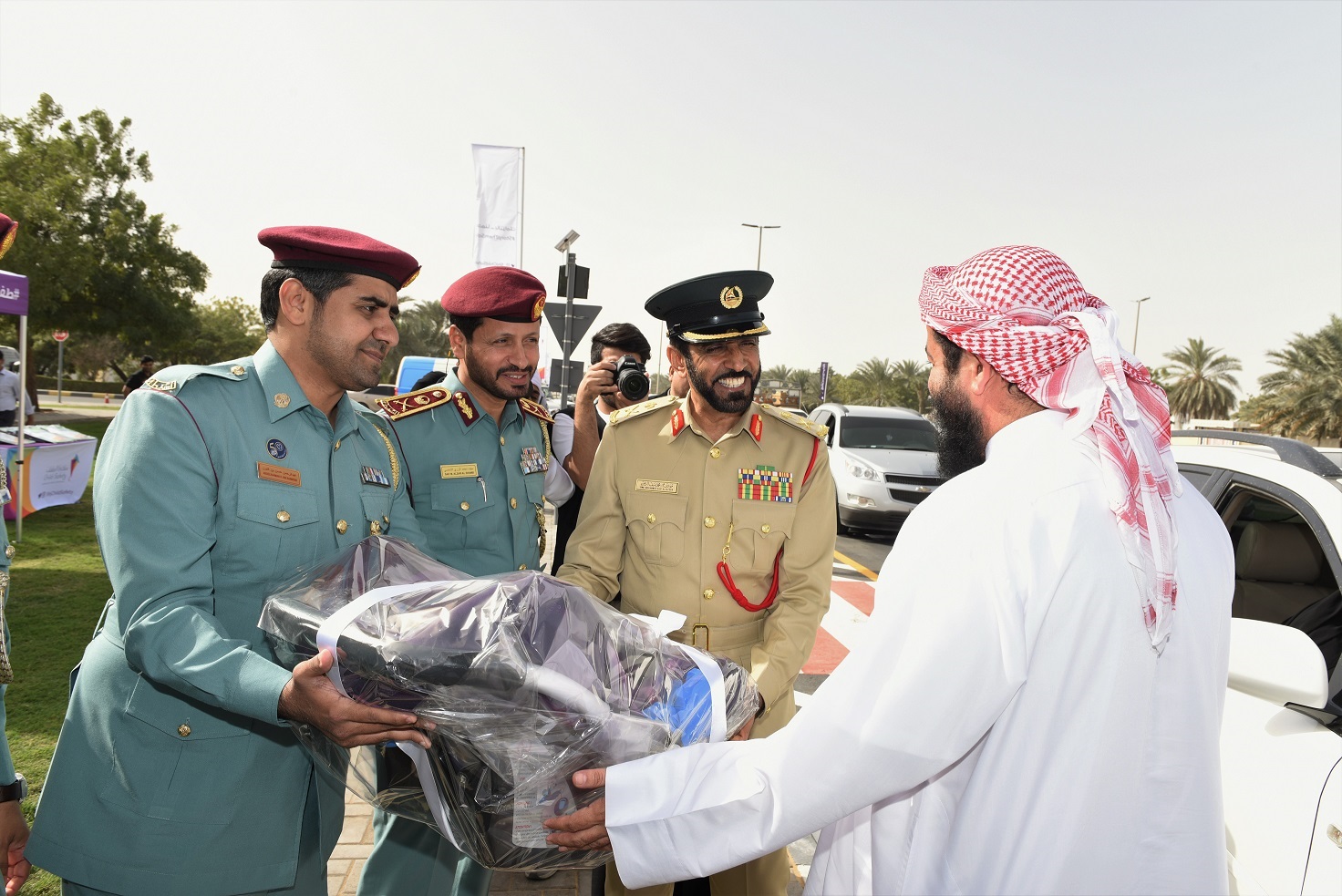 SHARJAH- 366 car seats for children have been distributed to families in need and new mothers in Sharjah. A recent initiative by the Child Safety Campaign (CSC), in collaboration with the UAE Federal Traffic Council (FTC), the move aims to ensure better safety for children commuting in cars, and offer them better protection against the risk of injuries or fatalities caused by road accidents.
The partnership between CSC and FTC was realised through an agreement signed on Sunday, by Major-General Engineer Mohammed Saif Al Zafeen, Chairperson of FTC, and Hanadi Saleh Al Yafei, Department Director at the Supreme Council for Family Affairs (SCFA), and Head of the Organising Committee of CSC, in the presence of Major-General Saif Al Zari Al Shamsi, Commander in Chief of Sharjah Police, Salha Obaid Gabesh, Head of the Media and Cultural Affairs Office of the SCFA, and officials from both entities.
The agreement aligns with the dedication of both entities to ensure the physical and psychological safety of children in the emirate, thereby reducing the rate of causalities arising from road accidents. The step has also been taken to ease motorists into the new FTA law that requires all drivers to use car seats for toddlers and seatbelts for older children.
Target groups for distribution were identified by CSC and the FTC, and the first batch of 50 car seats was given to drivers in the Al Rifa'a Area in Sharjah after the agreement signing ceremony, in the presence of Mohammad Hassan Khalaf, Director General of Sharjah Media Corporation. Additionally, drivers were also briefed about the importance of commitment to traffic rules and given useful tips on effective safety measures they can adopt on a daily basis.
The initiative was carried out with the support of the Child Safety Campaign's partners, including its Exclusive Automotive Partner, Al Nabooda Automobiles, its Strategic Partners, Sharjah Airport International Free Zone (SAIF) and the Hamriyah Free Zone Authority, its Platinum Partner, Emirates for Industrial Cities, in addition to Sharjah Police Headquarters and the UAE Ministry of Interior as its Social Partners, and Sharjah Media Corporation (SMC) as the Media Partner.
Major-General Engineer Mohammed Saif Al Zafeen said: "The agreement that we signed with CSC aims to further promote awareness in community, and draw the attention of families to the importance of adhering to safety procedures while driving with infants and children on board. It reflects FTC's dedication ensuring safety of every family member by reducing casualties caused by car accidents that occur due to negligence of essential safety procedures."
Major-General Al Zafeen underscored that the agreement reflects strong collaboration among the emirate's public departments with competent authorities in order to support the furthering of Sharjah's goal to enhance the commitment of local bodies to the laws and regulations that the UAE has written to prioritise individuals' safety.
For his part, Sharjah Police Chief Major-General Saif Al Zari Al Shamsi, said: "This initiative aligns with the directives of the wife of His Highness the Ruler of Sharjah, Her Highness Sheikha Jawaher bint Muhammad Al Qasimi, Chairperson of the Supreme Council for Family Affairs (SCFA), who places extreme importance on child safety. The initiative also seeks to communicate awareness messages to the community, especially to parents, about the importance of providing the highest safety measures to their children in vehicles to reduce the chances of causalities in case of accidents, as well as increase road safety rates."
For her part, Hanadi Saleh Al Yafei said: "This initiative in partnership with the UAE Federal Traffic Council and in coordination with the Sharjah Police Headqarters is our first humanitarian endeavour in the Year of Zayed, and aligns with the vision of Her Highness Sheikha Jawaher bint Mohammed Al Qasimi, wife of His Highness the Ruler of Sharjah and Chairperson of SCFA, whose unfailing provision of resources and efforts to build a society safe and nurturing for children ensures we meet our objectives, every time."
Al Yafei underscored that World Health Organization statistics indicate that 1.25 million people die because of traffic accidents every year. She added: "The focus of this initiative is placed on ensuring children's safety while they are travelling in cars, given the fact that road accidents account for a great number of fatalities worldwide, with youngest passengers being the most vulnerable."
She pointed out that the distributed car seats comply with the highest international standards of safety, and have been approved by the Emirates Authority for Standardization and Metrology.
The remaining seats will be distributed in cooperation with various entities in Sharjah, including the Department of Social Services, Roads and Transport Authority, Sharjah City for Humanitarian Services, and Al Qasimi Hospital. Each of these institutions will pass on the car seats to their beneficiaries – new mothers, needy families, children with special needs, and taxi drivers plying on the Sharjah International Airport road.
Al Yafei noted that this is not the first time the Campaign has focused on vehicle safety for children. As part of its first edition in 2011, the Campaign distributed approximately 1,000 car seats to parents in collaboration with various hospitals across Sharjah to provide the highest levels of safety to their new-born babies.
CSC is also conducting two surveys; one that seeks to measure the level of parents' awareness about the importance of using car seats and seatbelts in vehicles, and checks their knowledge of traffic rules and to what extent they comply, and the other to measure parents' awareness of their children cyber safety.