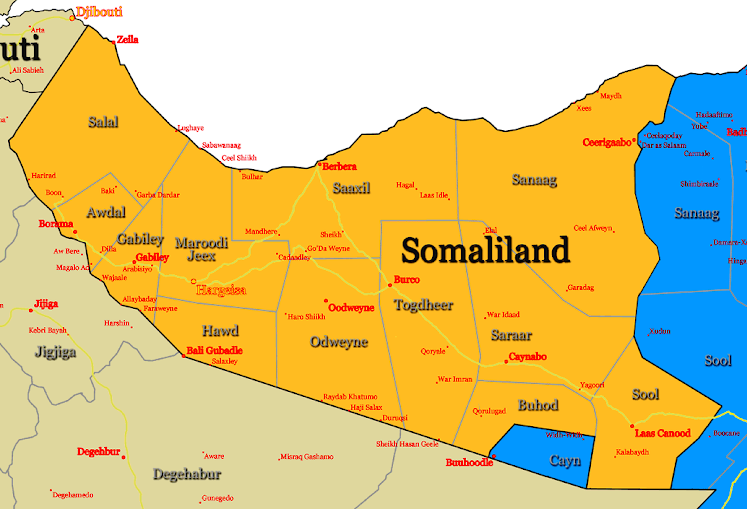 BERBERA, Somaliland: A number of humanitarian projects in Somaliland, mainly wells and mosques, which was funded by a Red Crescent Society from a Gulf country is in a limbo now as the man who was in charge of the projects did not pay the sub-contractors, Gulf Daily Mail has learnt from relevant sources.
Due to the non-payment, the projects have been halted and some of the contractors have approached the court in Somaliland.  There are court cases against Dr. Hassan Mohammed Dirieh (Hassan Waran) in Saahil Province Court, Berbera, about non-payment to contractors. Dr. Dirieh was the person who was coordinating the projects in Somaliland on behalf of the Red Crescent Society (RCS).
According to RCS sources, Dr. Dirieh had taken 90% of the project fee from RCS, but many of the projects are still half way. He also did not pay the sub-contractors, the source added.
Meanwhile, Gulf Daily Mail noticed that the Saahil Province Court in Berbera has issued notifications and verdicts against Dr. Dirieh on non-payment of contractors. The court had published notices in local media in December 2019.
In one case, Muhammad Siddiq Yousef and Khader Mahdi complained to the court that Dr. Dirieh owe $31,400 to them for their project works. Based on their complaint, the court prohibited Dr. Dirieh from using and selling his land under the survey number of k8/BH in Somaliland. The plot is located in Berbera in front of Hergesa Road situated by roads around three sides and in the west side.
"We did not get our payments and when we contacted the officials at RCS, we learned that they have already paid the major portion of the money to Dr. Dirieh long time back, but we did not receive it from the man in charge here", a contractor told Gulf Daily Mail, on condition of anonymity.
"The work of several water-wells and mosques have been halted since 2018", said Abdirahim, a local resident here.
"These projects were supposed to finish a long time ago and we are still waiting for it", he added.  "Several charitable agencies have been promoting different aspects of humanitarian work in Somaliland. We welcome that, however, such unfortunate incidents are very bad for our society", Ibraahin, another senior citizen, pointed out