Business France gears up to participate at DIHAD 2021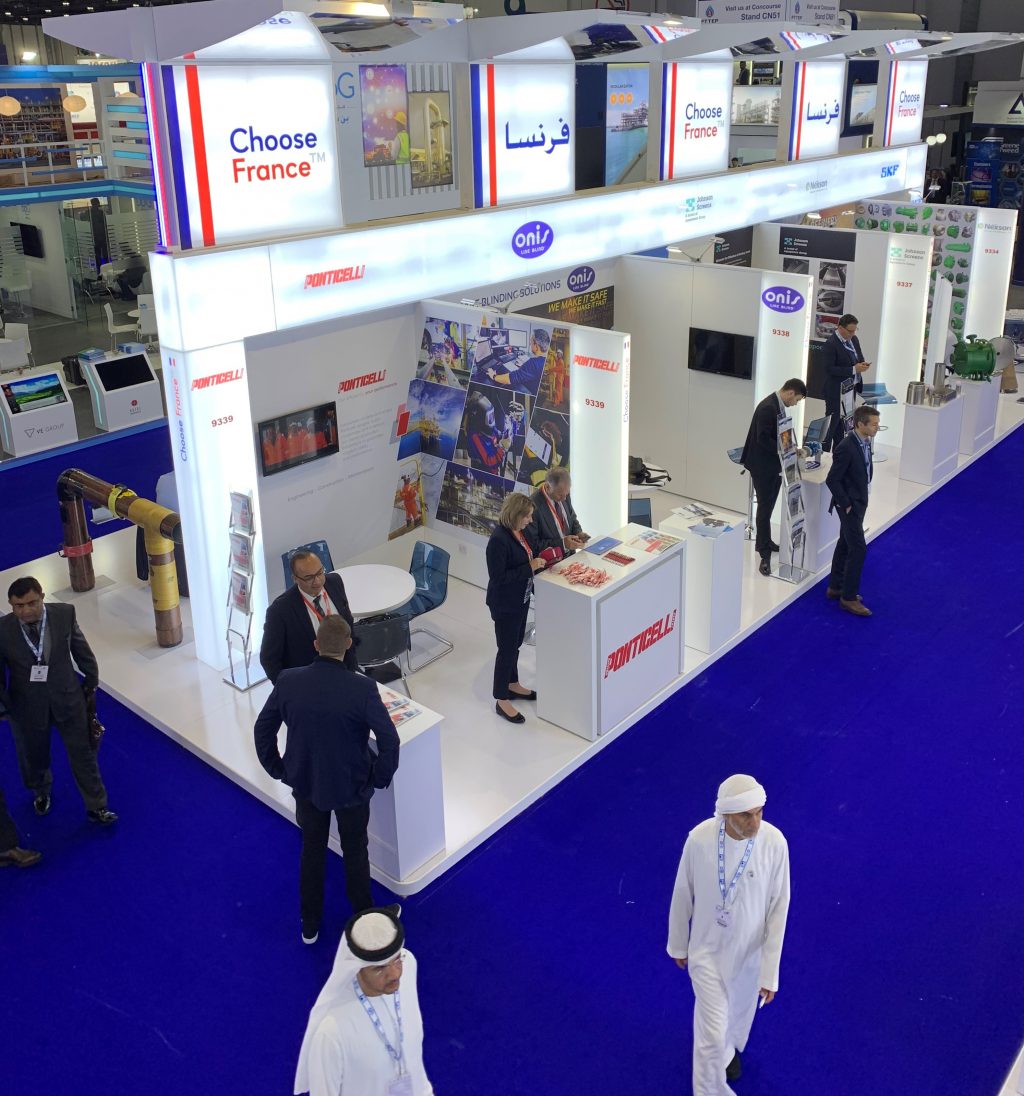 Nourin Alem
Business France, the national agency supporting the international development of the French economy through its International Organizations and Doners department, will be participating in the 17th edition of the Dubai International Humanitarian Aid & Development Conference & Exhibition (DIHAD) through its International Organizations and Doners department, taking place from 15 to 17 March 2021 at Dubai International Convention and Exhibition Centre.
Held under the theme "Aid and Coronavirus, a focus on Africa", DIHAD 2021 will highlight the critical challenges facing people in Africa, which is impacted by the Covid-19 pandemic, and address the needs of humanitarian aid workers contributing constructively to a more effective global approach towards the African continent.
Business France is organising a French Pavilion at DIHAD 2021, which offers a platform for global humanitarian leaders and key decision-makers from leading international NGOs, UN agencies, donors, government bodies and suppliers from across the world to meet and network with a view to building bridges between international humanitarian communities to develop a framework illustrating the challenges associated with linking humanitarian and development assistance.
The leading French companies participating in DIHAD 2021 under the umbrella of Business France include Ambrelia, Bolloré Logistics, Famoco, Fonto de Vivo , IMeBio, Nutriset and Tysilio, which will take the best use of the major event to exhibit their latest products and services, while sharing their expertise with other participating exhibitors and experts in the humanitarian sector.
The French exhibitors will interface with the main development operators in the fields of health, water/sanitation, energy, telecommunications, logistics, transport-storage and temporary accommodation solutions under one roof, where they can approach potential buyers and partners from international and governmental development agencies.
The three-day event also serves as an ideal platform for French exhibitors to network, identify innovative solutions and seize new opportunities to help support crisis-affected communities across Africa, which is the main focus of this year's edition of DIHAD.
They can also engage in B2B meetings with new buyers and strike rewarding deals, given that DIHAD 2021 is expected to attract over 6,000 visitors and participants from over 84 countries, with a high level of speakers and panelists bringing together views and initiatives from Africa and beyond.
 It is worth noting that France is ranked among the world's top development aid donors as it ranks 5th globally among aid providers, behind the United States, Germany, the United Kingdom and Japan.
According to the latest available data published by OECD in 2019, official development assistance (ODA) by member countries of the Development Assistance Committee (DAC) totalled USD 152.8 billion, an increase of 1.4% over 2018.
France Total ODA represents USD 12,2 billion, 0.44 % of its gross national income (GNI). This increase is explained by contributions to the Green Climate Fund, supporting the implementation of the Paris Agreement, and by increased activity, particularly on subsidized loans, by the French Development Agency (AFD)
French Exhibitors: 
Ambrelia : Specialized insurance broker that provides medical, assistance insurances and security services for international humanitarian aid organizations, Ambrelia covers and protects expatriates, TCN and local staff of NGOs with Life and Disability cover, International Health insurance for medical expenses, Evacuation and Repatriation, Kidnap and Ransom insurance.
Whatever the nationalities and the countries of your operations, Ambrelia is able to cover anyone, anywhere. Ambrelia looks after your people while protecting your reputation, anywhere in the world even in remote territories and conflict zones.
Bolloré Logistics : Supported by a global network, Bolloré Logistics' Aid & Relief experts have developed a comprehensive know-how encompassing multimodal transport, customs formalities and regulatory compliance, which allows the Group to deploy solutions rapidly, with a response rate ranging from 24-72 hours.
Working with stakeholders such as UN agencies, international governmental & non-governmental organizations and donors, our teams handle a variety of cargo including emergency kits, refugee camps supplies, pharmaceuticals, infrastructure, as well as education supplies.
Bolloré Logistics proactively manages end-to-end flows thanks to dedicated Aid & Relief Control Towers, offering full transparency, with cargo tracking & tracing at all times, to program leaders and their funding partners.
Deployed on five continents, Bolloré Logistics' Aid & Relief experts acquired a strong understanding of local requirements. Our teams are ready to provide extended support to program managers on specific regulatory and custom aspects, especially in Middle East and in Africa where the Group has over 50 years of continuous presence in 46 countries and advanced knowledge of customs processes and trade regulations.
Famoco : Famoco provides a secure ecosystem allowing organizations to deploy their business applications quickly and seamlessly. Famoco designs corporate-owned devices with zero-street-value, based on a privacy-oriented Android OS for Enterprise, remotely manageable from one SaaS platform. It facilitates the application deployments and secures data capture for mobile payments, public transport, and identity verification (KYC) and mobile workforce management. Organizations can configure device profiles, push apps, track their location and add custom branding from a Famoco MDM. Today, Famoco is expanding worldwide and has deployed more than 250,000 devices in over 35 countries. Famoco digitalizes humanitarian voucher for the UN World Food Program with 30 million beneficiaries across 50 countries, Famoco provides Mobile Money and KYC solutions all over Africa.
Fonto de Vivo : Together with 7 majors European INGOs, Fonto De Vivo has developed a manual, and chemicals free, point of use family purifier : The ORISA®. Its patented built in back-washing system allows an extended lifespan. Designed by French industrial design and engineering offices, the ORISA® is made in France without programmed obsolescence and is reparable by local shopkeepers/technicians/NGO. 100% made with water grade materials, the ORISA® is ultimately recyclable.
In emergency preparedness /emergency response, the ORISA® will provide a solution which is economical and fast to implement.
In post emergency / development set-up, the ORISA® will allow beneficiaries to purify their water autonomously for years.
For those having access to an unsafe tap water, the "tap extension" will allow them to instantly purify their water without need to pump.
Whether you want to support families, schools, hospitals/health centres, the ORISA® will become your solution to insure access to safe drinking water.
IMeBio: Created in December 2008, IMeBio designs, develops, and markets laboratories (P2 and P3) that are compact, mobile, and resistant to all types of environments. They are intended for all sectors to study and analyze pathogens, whether they are related to health risks, pandemic or bioterrorist.
The founders, concerned with the protection of laboratory workers and their environment, had identified a concrete need for rapidly deployable confined spaces all over the world, particularly in countries where virulent strains emerge or resurface. The idea was also to overcome the delays of realization of a "laboratory in concrete building" for R&D activities to start quickly. Indeed, our mobile labs can be set up in a fraction of the time it takes to build a permanent laboratory.
Since its inception, the company has relied on its experience in building laboratories in shipping containers; more than 20 laboratories have been built and installed on the European, African, Asian and American continent and have been operating continuously for more than eight years.
One of the company's key investors is Institut Mérieux, a French industrial biology company committed to fighting communicable diseases and cancers around the world.
Nutriset : Nutriset is a main supplier of specialized food products with high nutritional value destined to the humanitarian sector and health programs. A leader in its field, Nutriset is recognized for the high-quality of its solutions for the treatment and prevention of malnutrition, such as Plumpy'Nut®.
Nutriset initiated PlumpyField®, a network of manufacturers located in countries with a high prevalence of wasting and stunting. Using local agricultural resources and the deployment of an agro-industrial activity, these producers contribute to the development of their country while providing local solutions to fight against malnutrition. Since its creation in 2005, the network, which has ten members, has made it possible to care for 50 million children.
Nutriset is a member of the Nutriset Group that constantly broadens its field of research and intervention to better serve the nutritional and health needs of vulnerable populations.
Tysilio: Tysilio is a leading provider of solar energy solutions for self-consumption to any infrastructure in Africa. Tysilio offers to analyse, design, build and maintain any solar solution to cover the needs of the site. Our solar solutions can be combined with batteries, diesel generators and even existing grid supply. Our customers can buy the solution or rent/lease it for a certain number of years.
Present in Senegal, Tysilio is able to serve its customers in all African countries thanks to an extensive network of local partners.
Tysilio has several experiences with aid-related institutions in African:
2021: Doctors Without Borders is currently testing Tysilio's solar solutions
2020: Tysilio has been awarded by GIZ the design and installation of autonomous solar solutions for seven medical centers in Niger.
2018: Tysilio executed solar projects training in Madagascar, Mali, Senegal and Ivory Coast, financed by the GIZ.