Bombay Borough Reopens with Gully Kitchen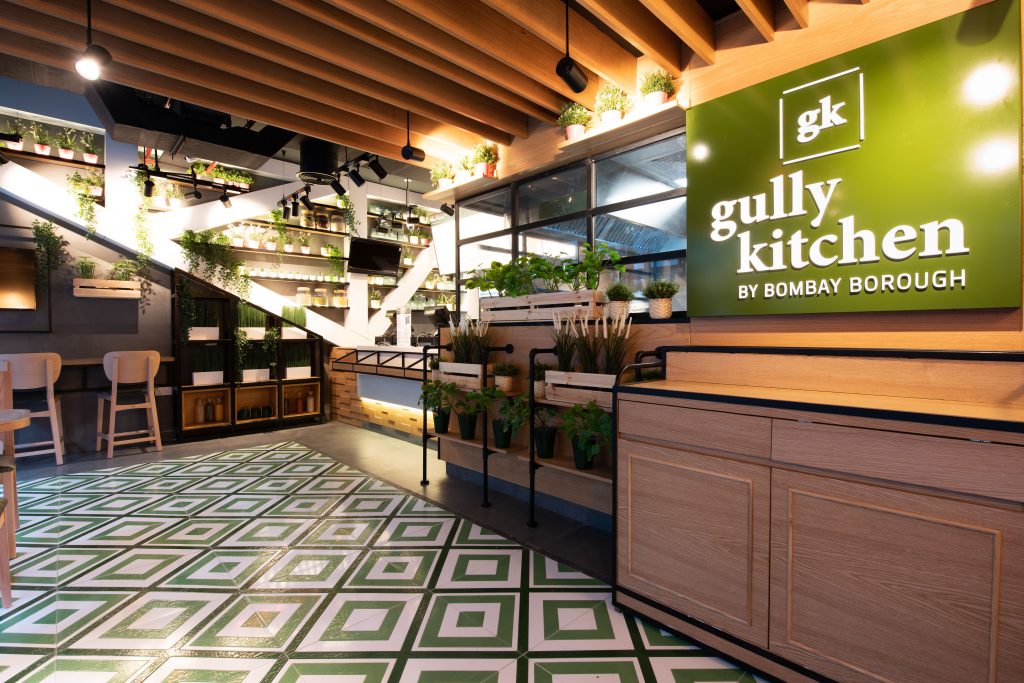 Dubai: Following the highly anticipated reopening of Bombay Borough, the Gully Kitchen is also officially back in action, with a host of quick, fresh and healthy Indian originals to take away, alongside new interpretations, all made to order from scratch.
For those who haven't the time to sit down and dine in Bombay Borough, but still want to embark on a culinary adventure and experience the very best hyper-local Indian cuisine – the Gully Kitchen is the perfect solution.
Fresh Indian Food on the Go
Tuck into fresh Dosa Pockets handmade from the Gully Kitchen's very own naturally fermented and gluten-free doughs, with your choice of Multigrain or Sour Dough, and a lip-smacking selection of fascinating fillings, including Pulled Tandoori Chicken, Mutton Seekh Kebab, Spicy Three Cheese, and more.
For the takeaway diner who can't resist a deal, the Gully Kitchen has launched some great-value Combos, starting at just AED 35. Choose a Biryani or Dosa Combo and then pair it with a snack and drink.
On top of unbeatable value on Biryani Bowls, you'll also be able to upgrade your bowl to a Quinoa & Black Rice Biryani, with the choice of Garden Veggies, Spiced Chicken or Saffron Lamb for just AED 3.
Breakfast-lovers can look forward to the Gully Kitchen's signature all-day breakfast, Dozzas: open-faced Dosas, with deliciously quirky toppings, that can be eaten like a pizza or simply rolled up. Each Dozza is served with fresh eggs, sourced from local farms in the UAE.
Bombay Borough's Dine-in Offers
But that's not all; to celebrate its long-awaited reopening, Bombay Borough is offering dine-in guests a limited-time deal of 'Buy 3, Get 1 Free' on its Express Lunch Menu. Start on the right note with a sharing portion of Chutney Papad Tokri, before tucking into the Smalls menu. Then, choose your main from an extensive selection of Street Grills, Big Plates and Biryanis, for only AED 79 per person.
Fancy a midday or post-work drink? Hit the well-travelled bar at Bombay Borough, offering 'Aunty Bar' inspired drinks. Come experience daily Happy Hours, from 4pm to 8pm, as a throwback to epic times, with some great Pauwa Cocktails and refreshing new brews. As part of the reopening of DIFC's go-to Indian bar and eatery, when you buy the first, you'll get the second on the house.