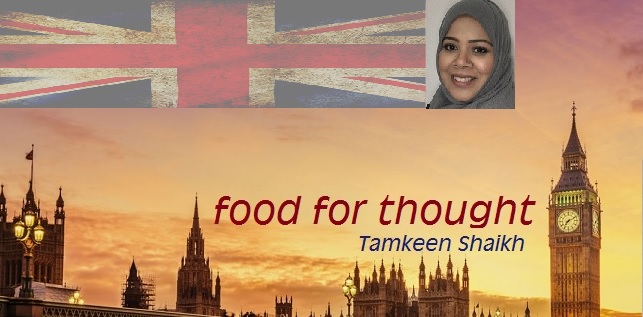 What are we women waiting for? Why are we not able to treat ourselves equal? Why do we need to fight for equality?
This is my first column for Gulf daily mail. Yes I am a journalist and an active UK politician but I am also a wife, mother alongside being a women. I am a firm believer that hard work and determination leads to success and there is no reason for any denial.
But what are the reasons that women still do not have a career ambition in politics? The time has come when women start taking greater interest in global politics. Yes I agree that we have enough on our plate from giving birth to leading the way in technology, being entrepreneurs to CEO's, from caring to planning but politics is that one area that needs more attention.
When we share almost 50% of the world population, why should we not have equal representation in the world of politics.  Looking at the current status we have more politically active women than ever before. But why as a society we are struggling to engage with more women? We still see a lot of stigma behind it, there are cultural barriers, family commitments which weaken women to take that first step into politics. Even after they have made a mark in public life they do not have the same progression opportunities.
Speaking from own my experience, last year when I stood as a UK General Election Parliamentary candidate. I had far before realised that, "If you want to bring a change you need to be the change." My son and daughter were just four and one years old respectively, when I joined politics. That was a big step for me as I knew what I was getting into. Had to firstly think about which party to join. After long thought and analysis I realised that I aligned with The Conservative Party. I absolutely believe that if you are a Muslim you naturally are a Conservative. I am not going to go in depth but coming back to the point that why did I feel the urge of joining politics? Being a women for us it is easy to multi-task, we can juggle things around and I feel that we have a deeper sense of commitment. This is so because we truly believe in supporting people and the community we live. We have always been doing so but just never thought of going any further.
One of the reasons we do not see more women doing top jobs is there are not enough applying for them. Have good communication with family and they will come out to support. Always remember its time to shine its time to bring a change! You will read my thought provoking articles every fortnight from now on.
Today we have a choice 'Be a doer or a moaner'.
tamkeen@gmail.com