Bagatelle Introduces Indulging Desserts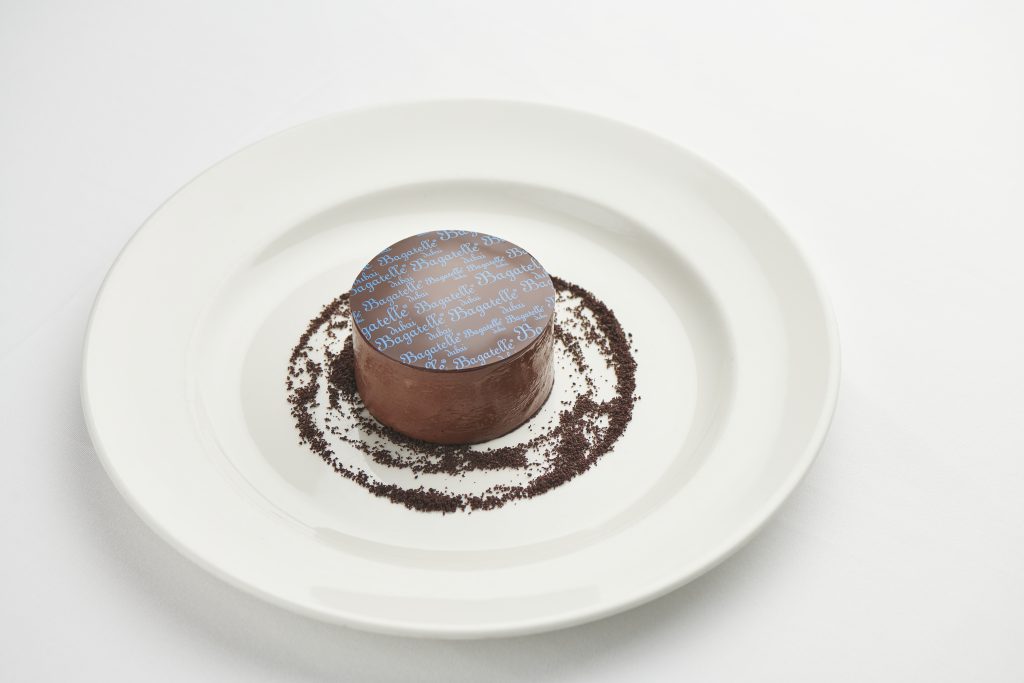 Dubai: A chic Parisian bistrot reminiscent of those found on the streets of Saint-Germain-des-Prés, Bagatelle boasts design nods to a modern-day brasserie, reinvented with bold artwork, vibrant live entertainment and robust French cuisine.
Dubai's place to see and be seen, Bagatelle is the city's go-to venue for true French gastronomy. Chef Dave puts a modern spin on quintessential French classics, never compromising on flavour – Bagatelle's indulgent plates embody the "diet starts tomorrow" mantra.
Never one to disappoint, Chef Dave amps up the bistro's existing menu with two decadent desserts – the Bagatelle Mousse aux Chocolat is a sweet serenade to every French child's favourite dessert.
The simple and nostalgic dish is reinvented by Chef Dave with a refined twist, airy, light and full of cocoa goodness. Topped off with light caramel cream, the perfect pop of crunch comes in the form of nutty peanut butter, an amalgam of textures that play on your palate.
Chef Dave's Cheesecake au Chocolat Blanc is another sweet love affair straight from Paris' winding cobblestone streets. Classic cheesecake is brought up a notch with delicate white chocolate, while passion fruit ice cream provides a refreshing spin on the classic raspberry coulis. A nutty macadamia biscuit tops it all off with a touch of crunch, creating a wondrously balanced dessert.
Thursday and Friday's nights are the go-to evenings of fun, frolics and the finest cuisine, with themed nights also taking place on Tuesday- Le Mardi which centres around the French music scene, Wednesday- Studio Bagatelle favours upbeat disco tunes and vibes and Saturday- Unplugged, sees a live performance entertain the guests.