Are you ready to Freddie?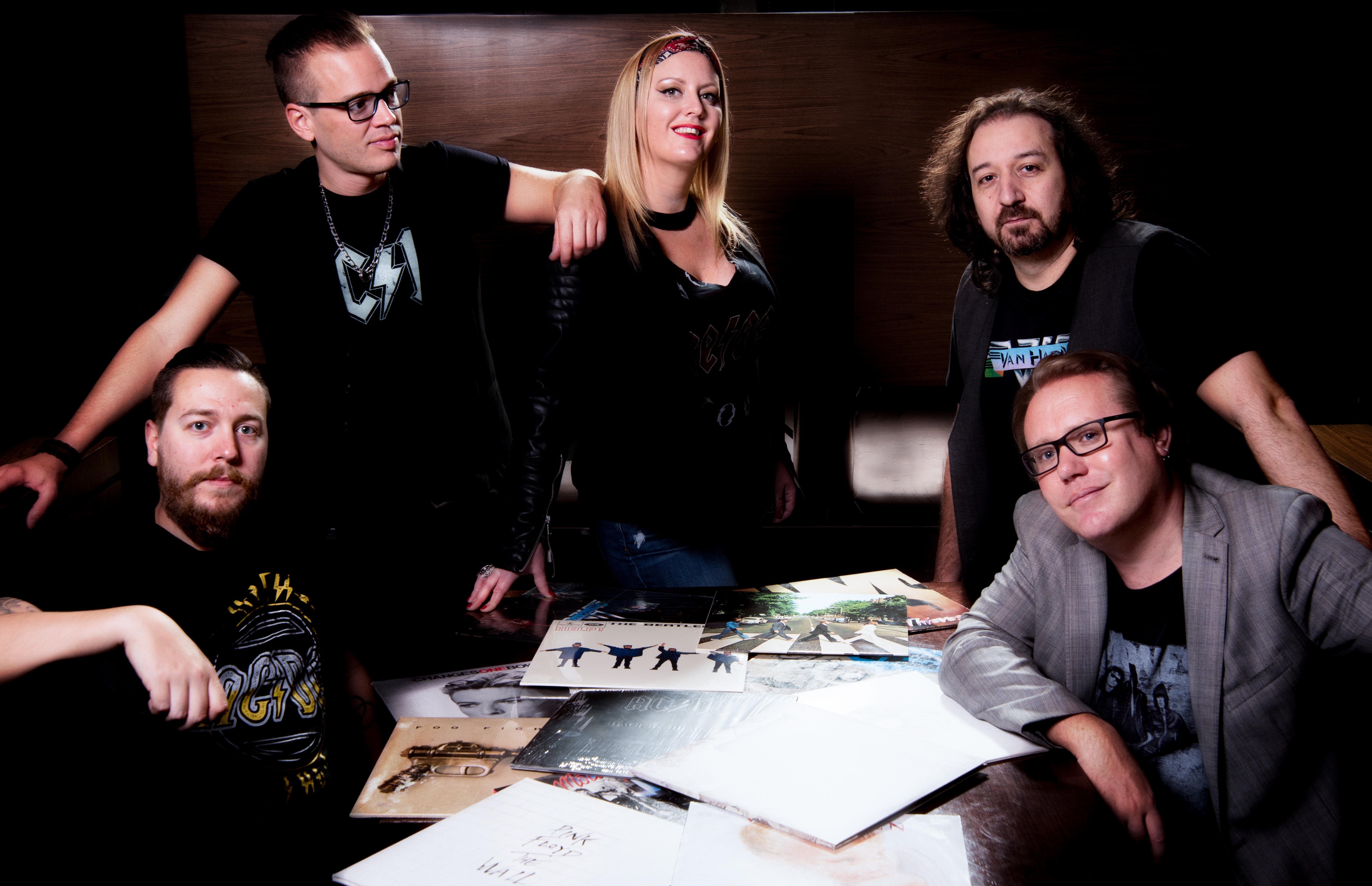 Dubai: Hard Rock Cafe Dubai has returned to the Dubai live music scene with a series of tribute concerts supporting the daily live music offering.  Queen (Saturday 2nd September 2017), Led Zeppelin (Saturday 30th September 2017) and Abba (Sunday 31st December 2017) are guaranteed to get the feet tapping and the fingers drumming.
Entering into its fifth year, Hard Rock Cafe Dubai continues to support Queen in celebrating Freddie For A Day this September 2nd.  Internationally renowned Queen Tribute band The Bohemians return to take you on a high energy roller coaster ride of a concert, featuring the back catalogue of one of the world's most popular and iconic rock acts of all time.
Billed as 'The World's Most Exciting Queen Tribute', The Bohemians keep audiences gripped by a bombastic, authentic audio-visual representation of Queen's iconic Wembley '86 performance as they burst onto the stage to the strains of One Vision and A Kind of Magic. So many fabulous hits to be covered— from the early piano and harmony heavy wonders of Killer Queen and Don't Stop Me Now, to the later, catchy, pop anthems of the eighties.  The stunning Breakthru provides both the introduction and the costume presentation for the second set, which includes a new feature of the Bohemians stage show, a slick rendering of classics from the late eighties and early nineties era. I Want It All, The Show Must Go On, and the haunting, Days of Our Lives are just some of those featured.
Next up, it's the sights and sounds of the famous Live Aid performance and of course, the awesome Bohemian Rhapsody. Then it's back to Wembley '86 for a suitably rousing finale when The Bohemians will have you on your feet, singing, dancing and clapping along to the likes of We Will Rock You and We Are the Champions. The appropriate climax to a truly memorable live re-enactment of the world's greatest Rock Band.
What:                   Freddie for a Day tribute to Queen
When:                  Saturday 2nd September. Concert starts 8.30pm
Where:                Hard Rock Cafe Dubai
Zone 8a, Next to Marks & Spencer
Dubai Festival City Mall
 Admission:      Free.
Daily Live Music
If you can't make these dates, swing by Hard Rock Cafe any night of the week to catch one of the  five resident live bands, including The Dirty Suits, Jammrok, Vinyl Revival, Funk Power and The Distillers.  Live performances will take place on Hard Rock Cafe Dubai's stage from 8.30 p.m. to 12.30 a.m.
"Hard Rock Cafe Dubai has showcased local talent for nearly eighteen years with the best in live music and entertainment from some of Dubai's local talent, as well as international artists," said Nada Hayati, general manager of Hard Rock Cafe Dubai.  "The Hard Rock stage has welcomed esteemed artists such as Steve Vai, Take That and Atif Aslam, to name a few and we hope to help our local Dubai bands break through to the next level of success."
What:                   Hard Rock Cafe Dubai Hosts New Live Music Series
When:                  Live Music – each week, Tuesday through Sunday
Hard Rock Cafe Dubai's current lineup includes:
Mondays:  Mellow out to Caribbean favorites with Jammrok
Tuesdays: Go back in time for classic rock with Vinyl Revival
Wednesdays:  Funk Power will get guests grooving with Jazz, R&B and hip hop
Thursdays to Saturdays: Rock the weekend with The Distillers
Sundays:  The Dirty Suits play cool, alternative rock
Where:               Hard Rock Cafe Dubai
  Zone 8a, Next to Marks & Spencer
  Dubai Festival City Mall
Admission:         Free