An Ode to Loop, a Day to Night Coastal Retreat for a Chill Hang Out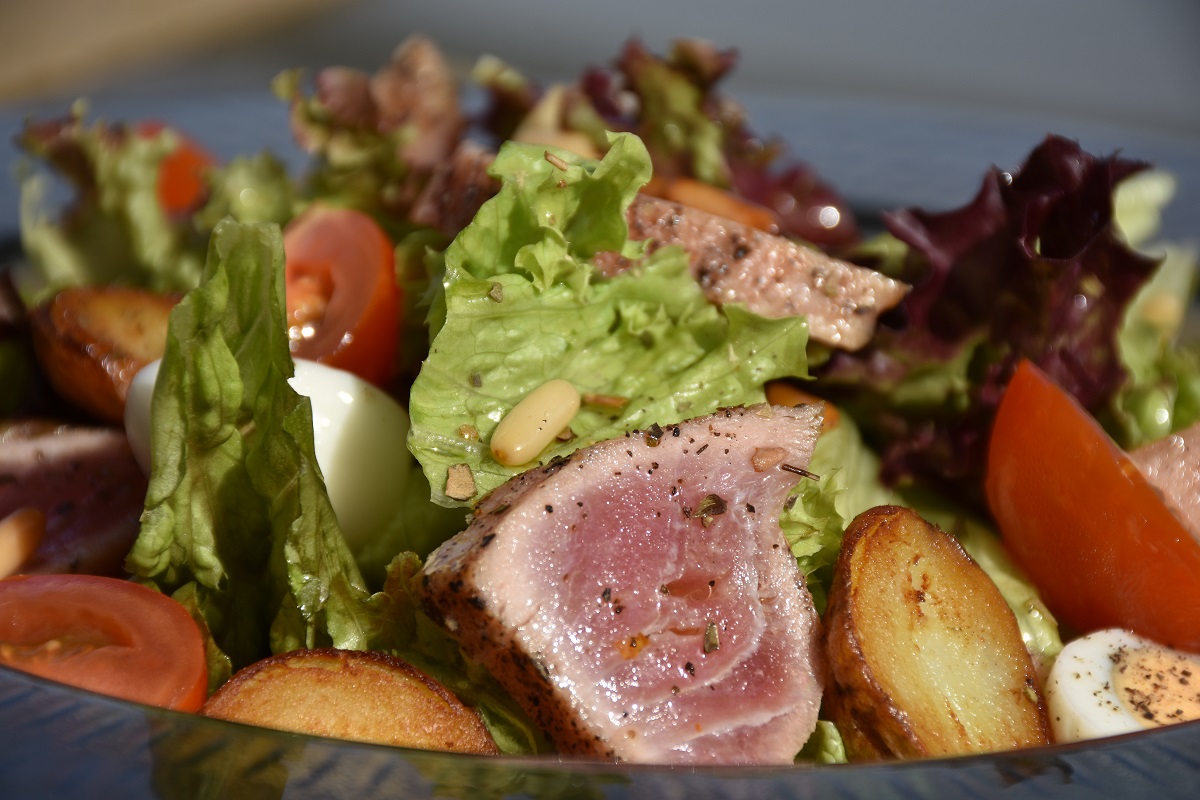 Abu Dhabi: With the urban chic Limo Restaurant, the comfortably sophisticated Artisan Kitchen, and the modern boutique flair of Fresh Basil, the final part of Bab Al Qasr Hotel & Residences' culinary puzzle comes to life with Loop, an idyllic beach-front venue that seamlessly blends Mediterranean flavours with its signature coastal vibe.
This is a super laidback resto-bar ideal for groups of friends or lone spirits to lounge from day tonight. Take in the beatific sea views or opt for a dip in the infinity pool, all while sipping on refreshing yet indulgent libations, and munching on delectable Loop specialities which include mouth-watering pizzas, fresh salads, and juicy burgers grilled to perfection.
Loop Specialties
Nicoise Salad
Boasting fresh flavours of the gardens and sea of Nice, France, the Nicoise Salad is the ideal must-try salad platter for a light lunch or hearty dinner. The Mediterranean salad features seared tuna loin, quail eggs, baby potatoes, green beans, cherry tomatoes and sherry dressing in one artfully-designed platter. 
Margherita Pizza
Indulge in a classic Margherita Pizza fresh from the oven, featuring sumptuous oozing layers of cheese topped with vine-ripened tomatoes, buffalo mozzarella and fresh basil.
Angus Beef Burger
Angus Beef Burger makes the perfect partner to a luxurious day outdoors. Relish on a chargrilled serving of premium Angus beef burger, Angus beef bacon, caramelized red onion, topped with melted gruyere cheese, lettuce, BBQ sauce and French fries on the side. This opulent gourmet burger is best paired with a signature cocktail or mocktail.
Strawberry Daiquiri
Cool off this season with a cool blend of Strawberry Daquiri. This slush is made of fresh lime juice, fresh strawberry and sugar syrup. The combination of the sweetness of strawberries and the citrus taste of the lime makes this classic cocktail a crowd favourite.
Mojito
Another cooler is the classic Mojito. Served over ice, this drink gives guests a refreshed feeling to match the heat of the season. The traditional Cuban drink merges the flavours of sugar syrup, fresh mint and fresh lime juice finished with soda water.
Ginger Cosmopolitan
A Loop signature, Ginger Cosmopolitan adds a unique twist to the classic recipe with a blend of fresh lime juice and cranberry juice. Enhancing the concoction is the fresh ginger ingredient for an extra punch of flavour. Delight in a glass or two with friends, overlooking the scenic views.