Abu Dhabi University's Postgraduate programs offer 'Educational Qualification' requirements to support education sector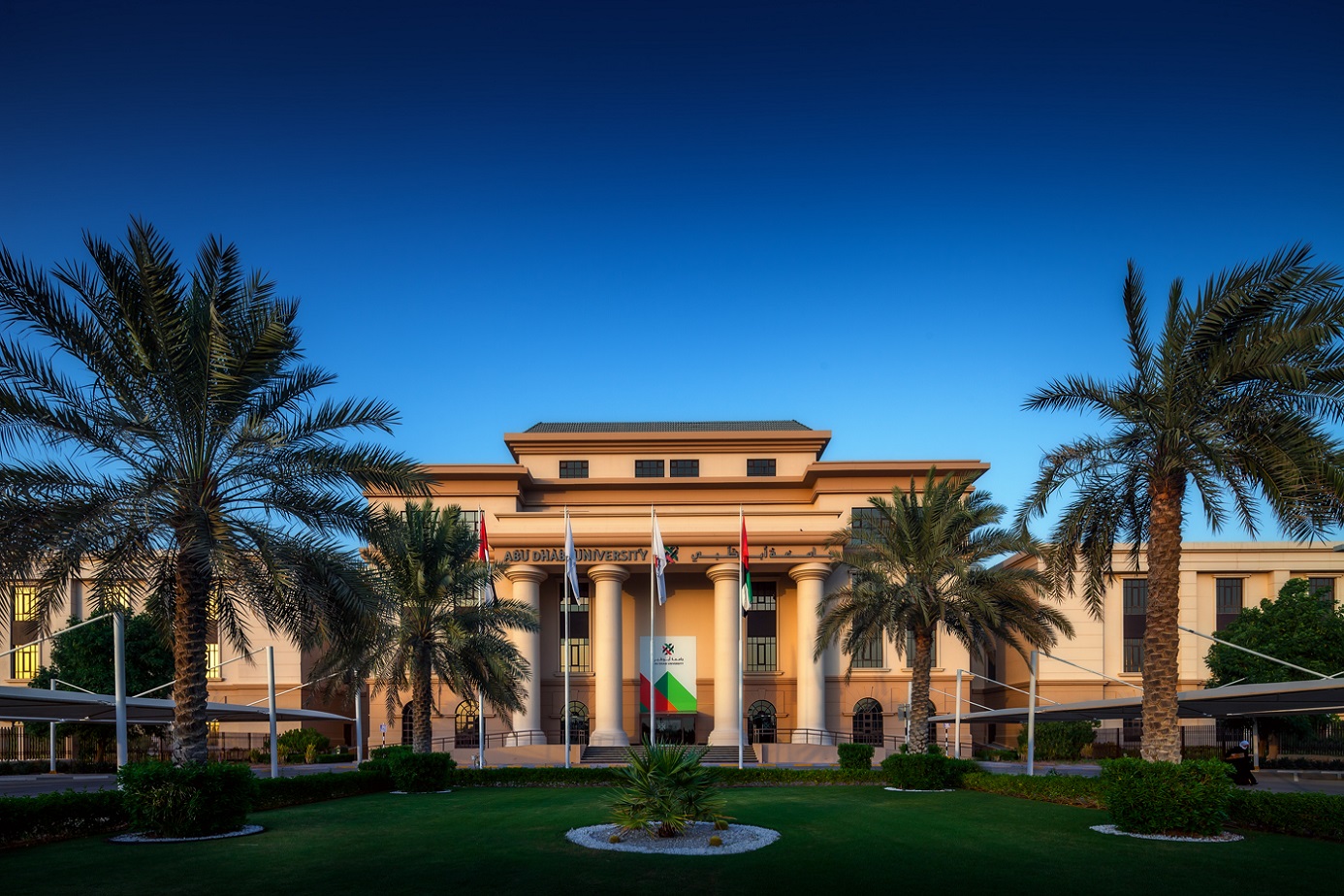 Abu Dhabi-UAE: 19 July 2017 – Abu Dhabi University (ADU) announced that it started offering the 'Educational Qualification' requirements for teachers in the country, in line with the Unified Licensing Standards for teachers that will be implemented in all UAE schools next year. Available across all three campuses of the University – in Abu Dhabi, Dubai and Al Ain – there will be scholarship opportunities for teachers looking to pursue higher studies in education, such as the Professional Diploma in Teaching in Arabic or English, Master of Education in Educational Leadership, and Master of Science in Special Education.
Dean of Abu Dhabi University's College of Arts & Sciences, Dr. Hamdi Al Sheibani said: "The implementation of the Teachers' Unified Licensing Standards will help the UAE enhance its position among advanced countries in the education sector by meeting global standards and applying the best practices that aim to elevate the educational process. We are keen on supporting this vision by providing academic scholarships to teachers in the public and private sectors, and by accepting more postgraduate students in education specializations after opening our new branch in Dubai. These efforts will empower teachers and enable them to nurture future generations based on empirical scientific foundations so that they may support economic and social development, as well as the UAE's strategic vision."
Approved by the National Qualifications Authority, Ministry of Education, Abu Dhabi Education Council (ADEC), Knowledge and Human Development Authority (KHDA) in Dubai, and Abu Dhabi Center for Technical and Vocational Education and Training (ACTVET), the Unified Licensing Standards for teachers require all teachers working in public and private schools to obtain a BA degree with a specialized teaching qualification, or obtain a BA degree in education. The 'Teacher's License' system will be implemented next academic year.
On his part, Dr. Mohammad Fteiha Acting Director of ADU's Al Ain campus, Chair of the Education Department & Associate Professor of Special Education in the College of Arts & Sciences said: "The Professional Diploma in Teaching program lasts for one year and offers 24 credit hours that are designed to provide students with specialized skills based on theoretical and practical knowledge. The courses help develop skills like team work, self-management, and critical thinking, enabling students to receive an accredited qualification in education that serves as a teaching license to help them in their careers."
"The postgraduate specializations in education that are offered by ADU are designed based on a deep understanding of teachers' vital role in building societies and civilizations. The aim is to enable education professionals looking to advance their academic and professional careers to continue their postgraduate studies. We try to help them on this journey by giving them the benefit of flexible hours, well-planned fees, and the various available specializations, such as the Master of Education in Educational Leadership that aims to advance students' management and leadership skills. We also offer the Master of Science in Special Education, which prepares teachers to meet special education requirements of students of determination," concluded Dr. Fteiha.
ADU is also expanding its micro-teaching laboratory that was launched three years ago, to provide education students with innovative educational applications and experiences. The laboratory introduces teachers with the latest technologies and models that are implemented to develop education and learning. These additions help them utilize technology to improve educational outcomes, encourage students' creative thinking, and help students to select promising professional careers in support of the National Innovation Strategy and the knowledge economy.
ADU's Diploma and Master programs in education are offered at all three branches – in Abu Dhabi, Dubai, and Al Ain – and can last between one to two years depending on the area of specialization. For details on the core and optional courses offered with these specializations, as well as information on scholarships available, visit https://www.adu.ac.ae/en-us/academicsresearch/programs.aspx#PostgraduatePrograms