Abu Dhabi University enhances career development programs to align educational outcomes with labor market needs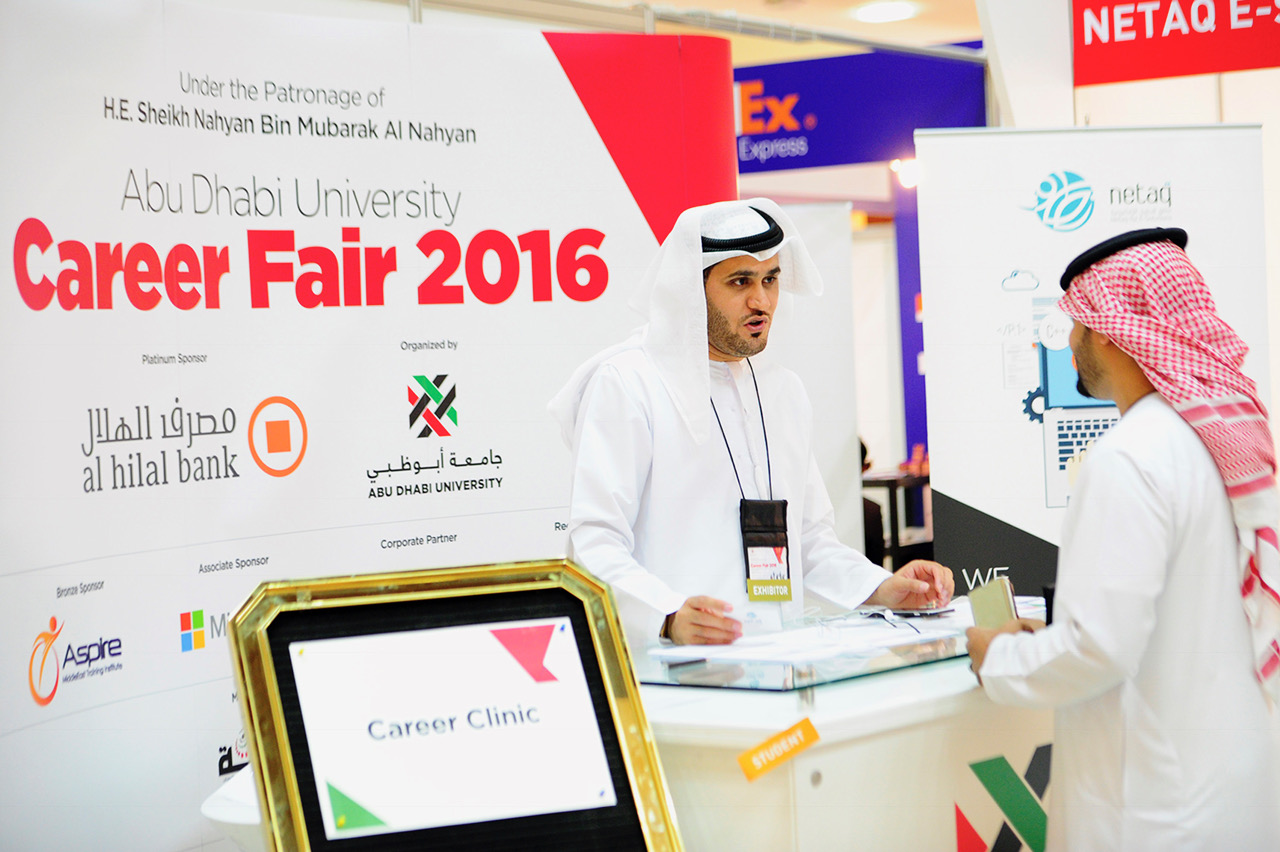 Abu Dhabi: Abu Dhabi University's (ADU) Career Development Department has begun preparations to implement a comprehensive plan of events, activities and initiatives that enhance career opportunities for graduates, and provide them – even before graduating- with the support and guidance they need to succeed on their future career paths. The plan will include interactive training programs and specialized workshops aimed at aligning the University's educational outcomes with national and regional labor market needs in various industries and business sectors.
Hanadi Khalil, Senior Career Development Manager at ADU explained that the updated career development plan is part of the University's strategy to introduce an integrated educational system that will shape students' personalities, and equip them with the academic knowledge and practical skills they need to overcome the challenges of the 21stcentury. She added: "Our new career development plans brings us one step closer to achieving greater employability for our graduates, with a variety of workshops on career planning and direction, employment readiness, job search, interview skills and leadership capabilities. Through a detailed analysis of job market needs, in addition to annual studies and specialized surveys, we can also further our efforts in identifying promising sectors based on local and global growth indicators and a forecast of future trends. This move will enable us to guide our students from the moment they start their higher education journey towards programs that produce cadres of qualified professionals in high-demand specializations meeting the needs of the policy agenda of the Government of Abu Dhabi and its Economic Vision 2030."
Khalil pointed out these career-focused studies have also indicated that students are keen on completing practical training and internship programs before graduating, at prominent companies and organisations that would give them an in-depth experience of the expectations and realities of the changing labour market. "Studies have also revealed that 55% of students participate in summer internships to acquire much-needed experience for their future careers. The past five years witnessed an average 23% annual increase in the numbers of students taking on internships, which reflects the expansion of the University's internship partner network across diverse economic sectors. Moreover, all these initiatives have successfully led 90% of ADU's graduates who are pursuing employment to find successful career paths within their first year after graduation, in various sectors specialized in business administration, engineering, law, arts and sciences", said Khalil.
With the launch of ADU's enhanced career development plans, the University aims to contribute to the nation's sustainable economic development and enhancing the culture of innovation and creativity that contributes to the building of a diversified knowledge-based economy. Studies conducted by ADU's Career Development Department also revealed that students considered creativity (19%), followed by good team relationships (13%), diversity (12%), productivity (10%) and a conducive work environment (10%) as the most important priorities of their future careers.
In April 2017, ADU announced its plans to open a new campus in Dubai that will specialize in postgraduate programs to enhance the role of higher education institutions in connecting qualified academic talent and companies active in emerging economic sectors.