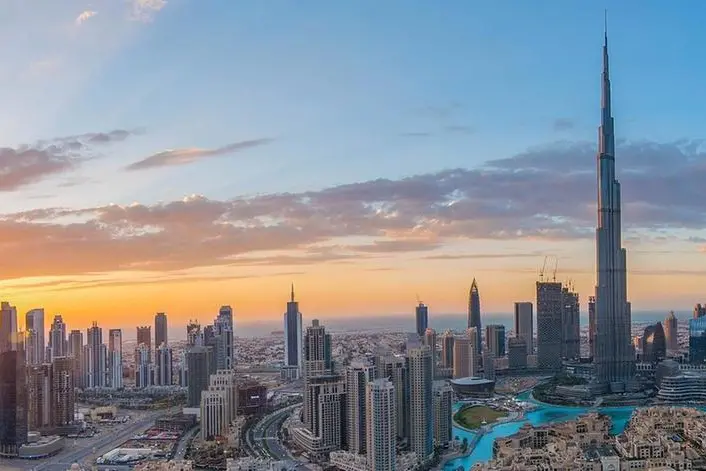 Dubai, UAE — With the world gradually recovering from the COVID-19 pandemic, entrepreneurs and startups are seeking new opportunities and connections to expand their businesses. In this regard, Dubai has emerged as one of the top cities for startup networking, offering an ideal environment for growth and development. As per the report by The Dubai Chamber of Digital Economy and Entrepreneur Middle East, startups located in Dubai raised a remarkable 96% of all funds raised in the UAE since 2017, highlighting Dubai's position as the go-to destination for fundraising for startups in 2022.
Here are five reasons why Dubai is the best city for startup networking in 2023:
1. Strategic Location: Dubai's location at the crossroads of Europe, Asia, and Africa makes it a vital hub for startups looking to expand their reach and connect with potential customers and partners from around the world. It offers a unique advantage to entrepreneurs who want to tap into various markets and grow their businesses globally.
2. Business-Friendly Policies: The Dubai government has implemented several business-friendly policies and initiatives that create a conducive environment for startups. These include tax exemptions, streamlined business registration processes, and incentives for startups to thrive. Alongside this, the government permits the creation of businesses owned by foreign entities, allowing people across the globe to operate a company in Dubai. According to Dubai's Department of Economy and Tourism, the government is seeking 30 startups that aspire to reach unicorn status by 2030. The D33 economy plan prioritizes the growth of startups, and Dubai is actively identifying and supporting them.
3. Access to Capital: Dubai is home to a diverse range of venture capital firms, angel investors, and other sources of funding for startups. This abundance of funding options makes it easier for entrepreneurs to raise capital and launch their businesses. A report by The Dubai Chamber of Digital Economy and Entrepreneur Middle East states that as of the end of October 2022, startups based in Dubai had raised more than $2 billion in funding, which constitutes the majority of the country's total fundraising of $2.5 billion.
4. Supportive Ecosystem: the city's startup ecosystem is thriving, with a plethora of resources and support available to entrepreneurs. The government has established several initiatives and organizations to provide access to funding, mentorship, and networking opportunities for startups.
5. Startup Events and Conferences: the emirate hosts several startup events and conferences throughout the year, providing numerous opportunities for entrepreneurs to showcase their businesses, network with other startups and investors, and gain valuable insights and knowledge from industry experts. One of the most popular is STEP Conference, the event that brings together startups, entrepreneurs and investors from the Middle East and North Africa region. It features workshops, panel discussions, and keynote speeches on topics such as fintech, e-commerce, and marketing.
"Dubai is quickly becoming a hub for startups and entrepreneurs, and we're thrilled to be a part of this exciting community,"said Alex Galtsev, CEO of Realiste, a proptech startup that develops AI-based products for real estate investments. "The city's strategic location, supportive ecosystem, and business-friendly policies make it an ideal place for us to grow our business and connect with other like-minded individuals and organizations."
Realiste is committed to driving innovation and growth in the real estate industry and promoting diversity and inclusion in the tech sector. The company's goal is to build the first real estate exchange that can help to identify the most profitable options in the market, allow for online purchases within seconds directly from developers, and manage all purchased assets in one place. In 2022, Realiste was recognized as the leading artificial intelligence startup in the UAE.
(Compiled by Naseel Voici)