16 Schools Shortlisted for Next Stage of Lughati Cup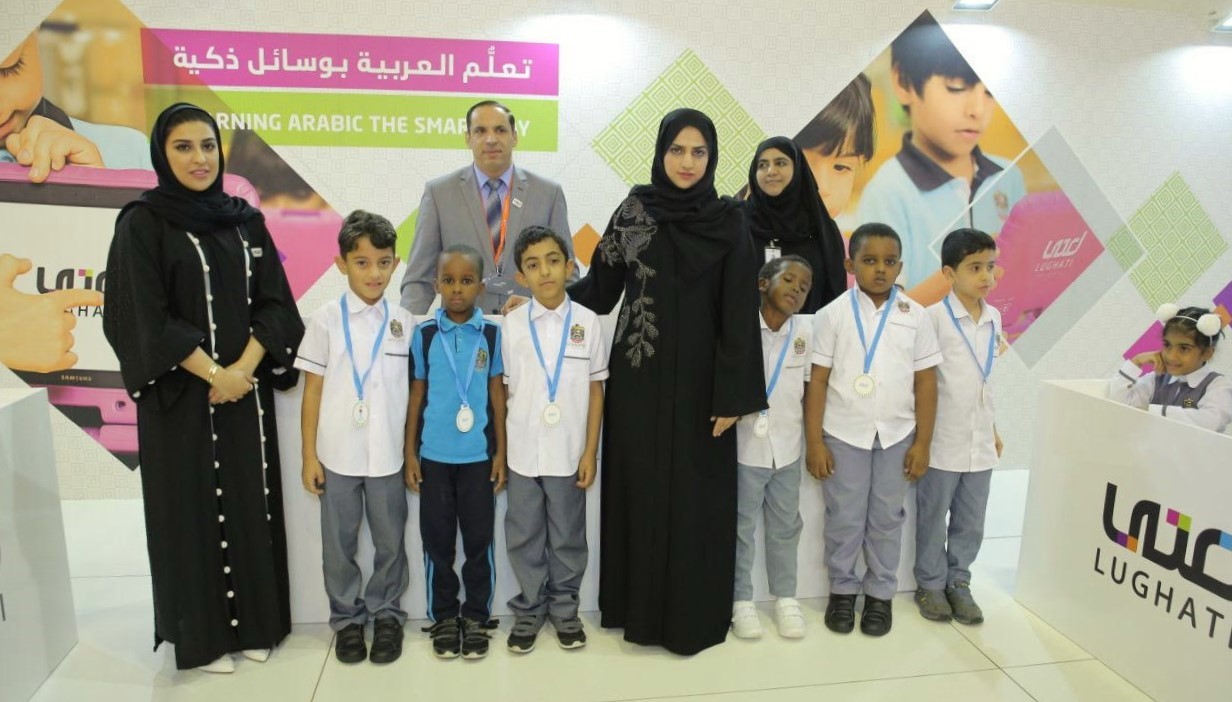 Lughati, the Sharjah-based initiative to support Arabic learning the 'smart' way through new technology and apps, has announced that 16 public schools out of 32 have been shortlisted for the next stage of the Lughati Cup competition, designed for grade two pupils in Sharjah's government schools to enrich their Arabic language skills and vocabulary.
Now in its second edition, the competition is being held as part of Lughati participation at the 36th Sharjah International Book Fair, taking place at Expo Centre Sharjah until 11 November.The contest aims to encourage children to use Arabic as part of their culture and to practice daily in various aspects of life, through an exciting and fun-filled approach that makes learning Arabic enjoyable for all students.
Badria Al Ali, Manager of Lughati, underlined the importance of the competition in developing children's linguistic capabilities by using its modern technology methods and encouraging them to speak Arabic whether with their family at home or their friends at schools.
She said: "The contest helps to spark a spirit of competition among children and also motivate them to excel in the Arabic language. So far the competition has reflected the eagerness of the schools and pupils to learn Arabic, and the interest of teachers in engaging their students in the competition."
Thinking outside the box, the organising committee of the Lughati Cup 2017 aims to break the routine of traditional style Arabic language competitions by involving smart technology in order to foster a love of Arabic and develop linguistic skills in listening, speaking, reading and writing.Approved by the Ministry of Education, the competition's judging panel will take into account considerations that include fluency, efficiency, pronunciation, understanding, and proper expression, through a series of questions that will test the teams' Arabic language skills acquired in kindergarten and first grade.
The competition's organising committee has dedicated cash prizes for the winners. First place winners will receive the Lughati Cup, as well as a cash prize worth AED 10,000. Second place winners will be awarded AED 7,000, while the third place winner will be given AED 5,000. All students and supervisors participating in the competition will receive certificates of appreciation. Winners will be announced on the final day of the competition.
The supporting of Arabic education in public schools in Sharjah using state-of-the-art technology was officially announced in 2013 by His Highness Sheikh Dr. Sultan Bin Muhammad Al Qasimi, Member of the Supreme Council and Ruler of Sharjah. The initiative was approved by His Highness in January 2016 under its new title 'Lughati' to develop education in the emirate, preserve the Arabic language and endear Arabic studies to children by incorporating modern methods.