11th edition of Al Ain Book Fair to Bring Local Publishing into the Spotlight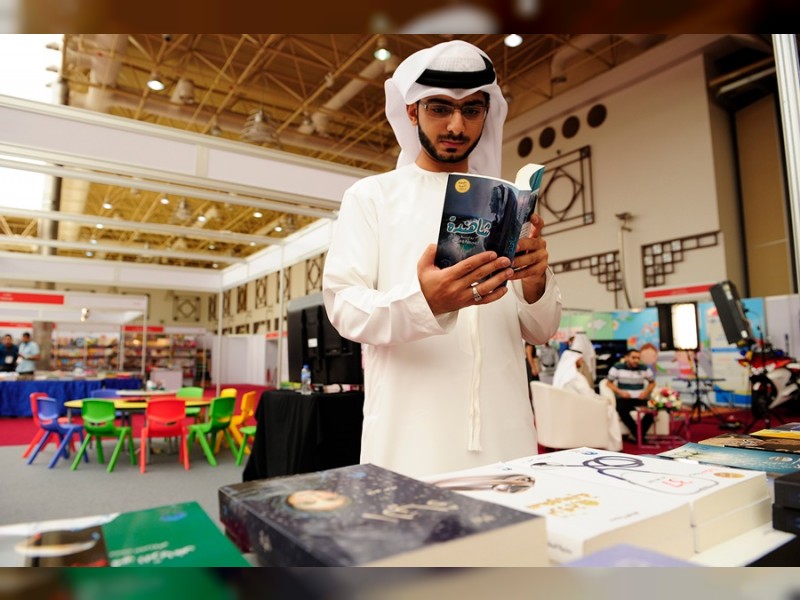 Abu Dhabi: Held under the patronage of His Highness Sheikh Tahnoon bin Mohammed bin Khalifa Al Nahyan, the Ruler's Representative in Al Ain Region, the 11th edition of Al Ain Book Fair (AABF) will take place at Al Ain Convention Centre from 24 September to 3 October.
Organised by the Department of Culture and Tourism – Abu Dhabi (DCT Abu Dhabi), the ten-day event will host various local publishing houses and cultural institutions which will showcase a selection of their latest titles in a range of fields. The intellectual and cultural contributions of Emirati writers will be highlighted, as celebrated local authors share their professional journeys. Additionally, the Fair will feature daily sessions with both Emirati and UAE-based intellectuals and creative figures.
The cultural programme accompanying AABF will include the participation of authors and poets in panel discussions, poetry evenings, and symposiums, as well as musical performances by Emirati and International performers. An Illustrators' and Art Corner will feature at AABF for the first time, and a special schedule of activities and screenings for children aged 6 – 12 will be taking place in the 'Creativity Corner'.
HE Saif Saeed Ghobash, Undersecretary of DCT Abu Dhabi, said: "Last year's Fair saw overwhelming interest from the public and school groups over its ten days, with its rich calendar of activities, book reading sessions, talks, panel discussions and workshops for younger visitors. This 11th edition will see an even bigger and better event, with the broad array of publications on offer, the immersive cultural programme and diverse range of activities for all ages set to challenge intellects, stimulate curiosity and creativity, and broaden horizons.
"The Fair is a crucial component of Abu Dhabi's homegrown creative scene, and greatly supports DCT Abu Dhabi's efforts to further establish the emirate as a hub for cultural activity and open dialogue. Al Ain Book Fair offers audiences from all segments of society the opportunity to freely access books and familiarise themselves with our rich Emirati cultural and intellectual talent."
Al Ain Book Fair is a dedicated local fair, open only to exhibitors from the UAE. The Fair and all its activities are open to the public and free of charge. For further information, please visit Adbookfair.com.