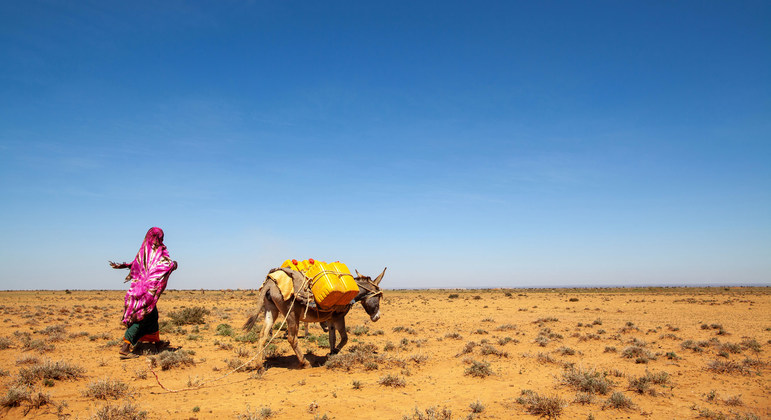 BERBERA, Somaliland: Following up on our previous report about the misuse of funds (from a Red Crescent Society in a GCC country) by local agencies for humanitarian projects in Somaliland,  Gulf Daily Mail correspondent, Abdulkadir toured different villages to see the status of current projects which has been going on with aid from different Gulf countries.
We received a number of complaints from the residents about the projects and charity aid. Most of them projects were handled by Al Nakheel Relief  & Development  Foundation and Sumitraj Charity in the locality
Meanwhile, we also got evidence that Hassan Dirieh was working for the Red Crescent of the United Arab Emirates in the past and through his connections, he got approval for different projects for Al Nakheel foundation and benefited himself from Red Crescent.  According to officials in Berbera, there are some other organizations  as well  which have been raising funds on behalf of orphans and mosques when in reality, they are siphoning it for themselves.
Residents pointed out that even the money which is coming for "Udhuhiya" from different Gulf countries have not reached the deserving communities.
"The people from local agencies are sending some photos to Red Crescent Societies, claiming that they have completed projects on their behalf and since they have relatives and/or friends inside Red Crescent, no further auditing happens. This has been going on for several years.  The Gulf countries should assign their staff to these areas to inspect all the projects. 50 per cent of the money which is coming for orphan-aid is going to people's personal accounts", said Axmed Bashir, a resident who lives in Sheikh district.
In fact, if all these local charity organisations who are getting money from Gulf countries spend money honestly, that would be enough to wipe out the poverty here", a local resident from Burao, and a graduate, Cumar Burhaan told Gulf Daily Mail.
During a visit to a nearby village , our reporter found that many of the villagers were photographed with a lady philanthropist here. She promised them that they will get funds for their studies and orphans and took their details and documents but so far they have not received any funds and they found their photos on her website!
Meanwhile, some international agencies who are active here have warned that some are even creating fake death certificates of their father to get listed for "orphan funds" with the help of such philanthropists.
On the way, our reporter found many half-dug wells in Burao's drought areas. When he checked with Red Crescent officials in Hergesia, they said that the funds had been allotted and transferred for the wells a long time ago. So where have the funds disappeared to and where are the supposedly completed wells?
Why have the construction for several wells and mosques been halted since 2018?  Currently, there are court cases against Dr. Hassan Mohammed Dirieh (Hassan Waran) of Al Nakhil foundation in Saahil Province Court, Berbera. Dr. Dirieh was the person who was coordinating the projects in Somaliland on behalf of the Red Crescent Society (RCS).
*(name of the villagers have been changed to protect their identity and for their security)