Dusit Thani Bangkok Confirms Last Day Of Operations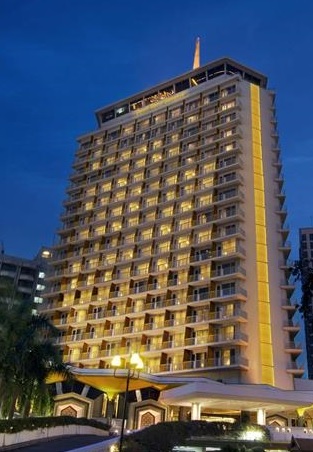 DUBAI: Dusit Thani Bangkok, the flagship hotel of Thailand-based, global hospitality company Dusit International, will officially hold its last day of operations in its current form on 16 April 2018, bringing to a close a successful first chapter some 48 years in the making.
To commemorate the hotel's rich hospitality heritage and celebrate its status as one of Bangkok's legendary hotels, the property is arranging a series of special events and promotions designed to thank its loyal guests and customers, highlight the influence the property has had on Thailand's tourism industry over the years, and reveal how the new version of the hotel, set to open as part of a mixed-use development in 2022, will continue this legacy.
One highlight of the series is the Wedding Memories promotion. All couples who have held a wedding reception at the hotel since it first opened in 1970 are invited to enjoy a complimentary three-course set lunch or dinner at the hotel. To redeem the promotion, couples are kindly requested to show a picture of their wedding reception prior to dining. The couples will also receive a copy of the 'Thai Way of Life: The Dusit Cookbook,' and a privilege card granting them 27 per cent off food (a la carte and international buffet) from now until 15 April 2018.
Anyone who books to stay at the hotel via www.dusit.com before 31 December 2017 will receive Dusit Best Rate Guarantee, a free upgrade to the next room category upon availability, complimentary early check in after 6am and late check-out until 6pm, and one daily BTS ticket per person.
For bookings made by 31 August 2017 on stays made by 31 October 2017, the hotel is also offering its Superior Room, including complimentary upgrade to a Dusit Room (executive suite with living room – 60 sq m) upon availability, for the special price of only AED 520 per night inclusive of breakfast for two.
Founded by Thanpuying Chanut Piyaoui and opened on 27 February 1970, Dusit Thani Bangkok was once the city's tallest edifice and largest hotel. A new landmark for the capital, the hotel pioneered five-star hospitality inspired by authentic Thai values and ushered in a new era of tourism for the city, revolutionizing dining, entertainment and even the way people organized wedding receptions in the process.
"Dusit Thani Bangkok is an icon made everlasting through all those who share its history, and we are sincerely grateful to everyone over the years who has made the hotel a resounding success," said Ms Sukanya Janchoo, General Manager of Dusit Thani Bangkok. "The special series of events and promotions we are introducing have been specially designed to thank our guests, staff and stakeholders for their loyal support, as well as commemorate the hotel's rich heritage which will be carried over into our exciting new chapter to come. The Dusit Thani legend will continue."
The new Dusit Thani Bangkok will form part of a new mixed-use development to be built in partnership with Central Pattana PLC. Alongside the hotel, the project will feature residences, retail areas, office spaces, and a large green space. In keeping with the original Dusit Thani, many of the original hotel's trees will be incorporated in the new build, as will its distinctive, handcrafted teakwood décor, historical ornaments, and the property's famous spire.
In preparation for construction of the new hotel, the development will start on land adjacent to Dusit Thani Bangkok, next to Rama IV road, which currently houses derelict buildings. The new hotel is expected to complete in 2022, followed by the rest of the project by 2024.