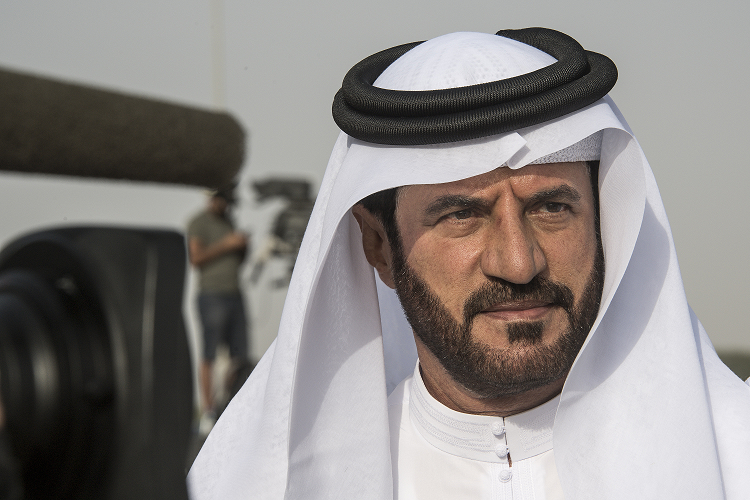 Dubai: Ben Sulayem, President of the Emirates Motorsports Organization (EMSO), has announced a strong UAE team to represent the country in next month's inaugural FIA-supported MENA regional Karting Championship in Oman.
The event, taking place in Muscat from 10-14 February and run by the Oman Automobile Association, features teams from the 20 countries making up the Middle East and North Africa region.
"This is an exciting new event, the first of its kind in the world where the best young karters in a region compete against each other "explained Ben Sulayem, who is also the FIA Vice President for the MENA region
"This is a multi-year development project for these young drivers who are the future F1 and rally stars from our region, so it is important they start with proper professional guidance."
The UAE team drivers are (UAE unless stated): MENA Rotax Max Challenge – Thani Al Mehairi (12 yrs, Micro Max), Saqir Al Qassemi (14 yrs, Mini Max), Khalifa Al Qubaisi (15 yrs, Junior Max), Abdulrahman Al Shamsi (27 yrs, Senior Max), Ali Al Mansouri (30 yrs, DD2).
MENA RD1 2-hour endurance race and MENA RD1 sprint race – Mohammed Matar Al Shamsi (30 yrs), Sultan Mohammed Al Suwaidi (25 yrs), Mohammed Esmaeil (39 yrs, Iran), Hussain Umid Ali (37 years, Pakistan), Greg Watt (52 years, Australia) and Marc Roca (36 years, Spain).
The MENA Karting Challenge, which will be attended by FIA President Jean Todt, also features a regional congress for regional FIA members to discuss areas of mutual interest. The event will be broadcast on MBC TV and has the social media hashtag #MenaKarting.
The first MENA Karting Championship Nations Cup winner will be crowned at the official prize-giving ceremony on Friday, 14 February.