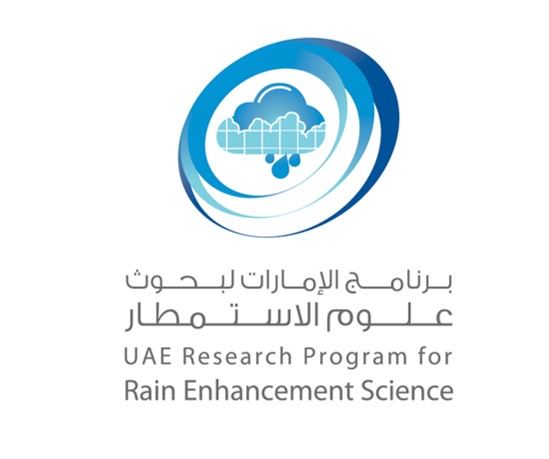 According to a recent UN report, increased carbon emissions could significantly reduce renewable water resources in dry subtropical regions. With total global demand for water expected to increase by 55% by 2050, as much as 40% of the world's population could face severe water stress.
The enormity of the water security challenge requires urgent and creative responses from policy makers, stakeholders, scientific and technical experts around the world. In response to this global challenge, the UAE has taken a lead in seeking innovative solutions that offer real promise for those countries and regions struggling to access and manage the most essential of resources.
The UAE Research Program for Rain Enhancement Science, launched under the patronage of His Highness Sheikh Mansour bin Zayed Al Nahyan, UAE Deputy Prime Minister and Minister of Presidential Affairs, offers a US$5 million program designed to encourage scientists and researchers to explore new horizons in developing rain enhancement science and technology.
Managed by the UAE's National Center of Meteorology (NCM), the program's objective is to increase rainfall to help boost water security in the UAE and other arid regions and beyond around the world.
Commenting on the Program's purpose, His Excellency Dr Abdulla Al Mandous, Director of the NCM, said: "Although the immediate aim is to increase the UAE's rainfall, the broader intention is to generate results that could have wider applications for countries that might benefit from advances in rain enhancement science and technology. Given the important role of primary rainfall in groundwater recharge and the provision of fresh water supplies for consumption, we can exploit this resource to help solve the challenge of water scarcity rather than continuing to rely heavily on traditional energy-intensive methods."
2017 has seen substantive progress in research projects led by the Program's three First Cycle awardees.
Dr Linda Zou, Professor at the Masdar Institute of Science and Technology, is investigating the possibility of increasing rainfall through engineering unique nanostructured properties of cloud seeding materials using a state of the art Scanning Electron Microscope (SEM).
Dr Zou's ground-breaking project has already led to innovative sub-micron hygroscopic cloud seeding materials already being designed and fabricated. Since she commenced her project, her team's experiments have involved coating a pure salt crystal with a thin coating of titanium dioxide to enhance the condensation process. The SEM has been used to observe cloud seeding condensation and water droplet growth of the developed material to compare its effectiveness to currently used cloud seeding agents.
Following this stage of the research and experimentation process, large-scale numerical modeling has been conducted on chamber test results. The breakthrough potential of the research project has been demonstrated by the team's filing of a provisional patent with the United States Patent and Trademark Office (USPTO) for a new application of nanotechnology to cloud seeding.
Dr Zou commented: "Nanotechnology opens up the possibility of engineering unique cloud seeding particles to make the process of water condensation and rain precipitation more efficient. My team is looking forward to further cloud chamber testing, and remain hopeful that the outcome will be a very efficient material for cloud seeding. The UAE Research Program for Rain Enhancement Science is making an immensely important contribution by both accelerating new research and facilitating creative international collaboration."
Another awardee, Professor Masataka Murakami, who is a visiting professor of Nagoya University and a scientist at Japan's Meteorological Research Institute, is leading a study of precipitation enhancement with a focus on developing innovative algorithms using various types of remote sensors to find and track the clouds most suitable for seeding. The principal aim of the project is to develop a better understanding of mechanisms that can increase the rain yield of a cloud.
The project seeks to analyze clouds suitable for seeding found over eastern mountain areas of the UAE, and investigate seeding effects through laboratory experiments based on data gathered from remote sensor and aircraft measurements taken in the Al Ain region. The NCM has actively collaborated in the measurements conducted by the Japanese team and making its operational C-band radar and X-band facilities available for data gathering.
The work being carried out by the Japanese researchers the NCM promises to make a unique contribution to scientific study of the 'seedability' of clouds, the development of optimal seeding methods, and the evaluation of seeding processes and their outcomes.
According to Professor Murakami: "Rain enhancement could significantly boost our water resources through applying new technologies in areas subject to water stress. The generous and practical support given by the Abu Dhabi leadership and the UAE Research Program for Rain Enhancement Science has been of immense help and we are very grateful for this. I am confident that our research and experiments conducted in collaboration with the NCM and other international partners will improve cloud seeding efficiency and help tackle water scarcity."
The third awardee from the First Cycle, Germany's Professor Volker Wulfmeyer, is Managing Director and Chair of Physics and Meteorology at the Institute of Physics and Meteorology of the University of Hohenheim in Stuttgart, Germany.
His team is seeking to improve modeling and observational capabilities in order to gain a better understanding of cloud processes. The project involves a special focus on 'convergence zones' induced by complex atmospheric flows and how they affect the formation and location of clouds. Furthermore, Professor Wulfmeyer's team will examine the possible linkage between variations in land surface features and the strength and location of rainfall.
Recent months have seen significant progress in the development of Professor Wulfmeyer's research project. Gathering of field data has been boosted by the installation of scanning Doppler Lidar (DL) and Doppler cloud radar (DCR) in Al Farfar Radio Station, Fujairah, and an Eddy Covariance Station at Al Ain Airport to measure ground level wind speed. Atmospheric forecasting has been enhanced by the employment of a new high‐resolution model (WRF‐NOAHMP) with advanced physics of land surface‐atmosphere exchange with radiation‐aerosol‐cloud interaction.
The German team has also made significant progress in applying a data assimilation system along with the collection of surface, satellite, and radar data. Land cover and Terrain Modification simulations are also underway and include large plantations and orographic changes to enhance convection and precipitation.
The project's ultimate aim is to combine a high-resolution forecast model with the UAE rain radar network's data to improve forecasting and the potential effectiveness of cloud seeding operations.
Explaining the potential of his team's work, Professor Wulfmeyer said: "The linkage between precipitation events and biological phenomena on complex terrain is underexplored. Better cooperation between ecological and atmospheric scientists could help to expand the scope and potential of rain enhancement."
"In terms of building international networks and empowering scientists to develop interdisciplinary perspectives, the UAE Research Program for Rain Enhancement Science has already had a tremendous impact".
The Program's First Cycle awardees were also joined this year by a second group of awardees from the US, Finland and the UK, working respectively on ice production processes in cumulus clouds, the quantification of the role of atmospheric aerosols in precipitation enhancement, and an investigation of the electrical properties of clouds and their potential for modification.
For the Third Cycle call for research proposals held in 2017, an overwhelming response led to the submission of 201 pre-proposals, which represented the combined efforts 710 scientists and researchers affiliated to 316 institutions spread across 68 countries on five continents. The success of the Third Cycle further demonstrates the importance of the Program and real difference that it has already made in revitalizing the global study of rain enhancement.
The forthcoming Third Annual Award Ceremony of the UAE Research Program for Rain Enhancement Science will reward a new select group of highly talented scientists and researchers expected to further broaden and deepen the drive to advance knowledge being led by the UAE.
The celebration of the new awardees will mark the latest stage in the Program's globally acclaimed success that has confirmed the status of Abu Dhabi and the UAE as a pioneer in this scientific field.
Through the UAE Research Program for Rain Enhancement Science, the UAE is leading the development of the scientific and technological innovation needed to ensure access to fresh water, essential to life and our common future development.
(The UAE Research Program for Rain Enhancement Science, an initiative of the UAE Ministry of Presidential Affairs and overseen by the National Center of Meteorology (NCM), offers a grant of 5 million US dollars over a three-year period to be shared by up to five winning research proposals. The Program was launched with the aims of addressing water security challenges and placing the UAE at the international forefront of scientific research into rain enhancement. In the context of the UAE's Innovation Strategy, the Program is structured to develop human capital and stimulate investment in research in this field for the benefit of arid and semi-arid regions around the world.)