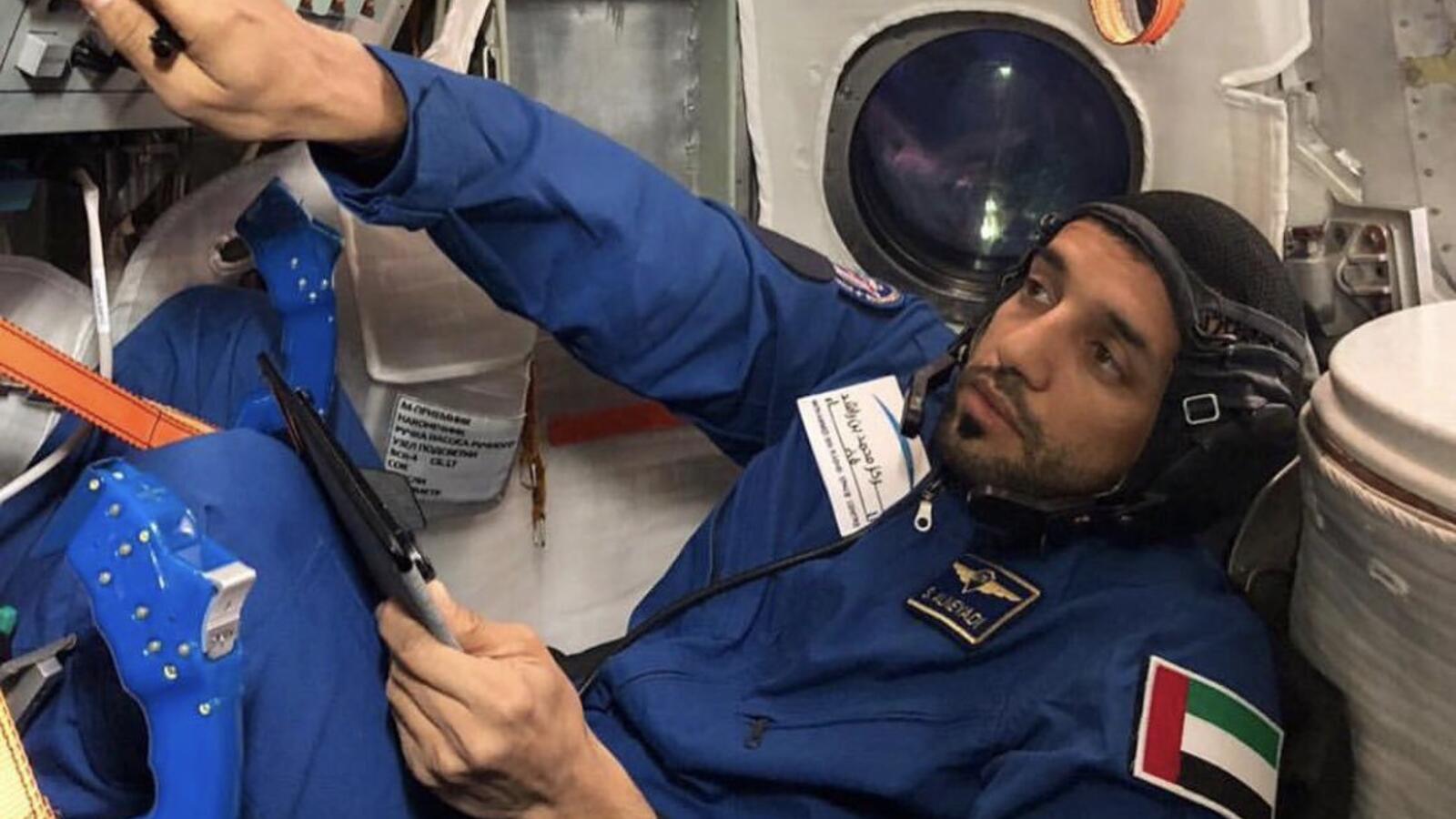 Today is D-day for the historic launch of UAE astronaut Hazzaa Al Mansoori to space. Hazzaa will be accompanied by Russian commander Oleg Skripochka and Nasa astronaut Jessica Meir as they launch to space onboard a Soyuz MS-15 spacecraft from the Baikonur Cosmodrome in Kazakhstan.
Mansoori's return to Earth is planned on October 3, whereas, reserve Emirati astronaut Sultan Al Neyadi will also be at Baikonur with Russian commander Sergey Ryzhikov and Thomas Marshburn from NASA. At 5.56pm, the UAE's first man will reach space to pave the way to a new era, as the country builds the foundations of its space programme.
Emirati astronaut Hazzaa AlMansoori on his first expedition to space is great stride in this direction, as he becomes the first Arab on the International Space Station (ISS).
Leaders have been rejoicing and wishing Hazza on this remarkable day:
I've spoken to Hazza Al Mansouri and Sultan Al Neyadi as they prepare for the space flight. The journey will see the UAE create history and will mark our entry into the world of space exploration, inspiring future generations to aim for greater glory. pic.twitter.com/us1e0y4RAG

— محمد بن زايد (@MohamedBinZayed) September 23, 2019
We wish you great success. Keep your morale high and embrace the challenge. May Allah bless this landmark mission. pic.twitter.com/hDkv0p1olX

— Hamdan bin Mohammed (@HamdanMohammed) September 10, 2019
شكراً من القلب https://t.co/Vp3Ae8Z7CB

— Hazzaa AlMansoori (@astro_hazzaa) September 24, 2019
غداً مناسبة تاريخية وإنجاز جديد سيضاف في سجل دولة الامارات. أقل عن 24 ساعة وينطلق أول رائد فضاء إماراتي للمحطة الفضائية الدولية. كل التوفيق لـ #هزاع_المنصوري وسلطان النيادي pic.twitter.com/mzsGbsuSLe

— Sarah Al Amiri (@SarahAmiri1) September 24, 2019
Less than 24 hours separating us from making history. Hazza Al Mansouri, and Sultan Al Neyadi, you are the pride of our nation. May God be with you on your historical mission pic.twitter.com/GL9NhChWNo

— د. أحمد بالهول (@ahmad_belhoul) September 24, 2019
Here is How Hazza will Spend 8 Days in Space
Hazza will spend eight days onboard the largest microgravity laboratory known to man and conduct 16 scientific experiments, including the effect of microgravity on his body, conduct a tour of the ISS in Arabic, and host an Emirati traditional night.
Residents may connect with Hazza while on the station as he will conduct four live sessions called space-to-Earth calls. You may also send your questions on Twitter with the hashtag #AskHazzaa.
WHERE TO WATCH:
Those of us in the UAE can watch the livestream of the historical mission online on the Mohammed Bin Rashid Space Centre (MBRSC) website. Also, catch it live on Dubai TV. MBRSC is also hosting a seven-day space-themed event which you can be part of, by participating in inlive video calls and radio chats with AlMansoori.
You may also watch Nasa's Official Livestream: https://www.nasa.gov/nasalive or on their YouTube channel.