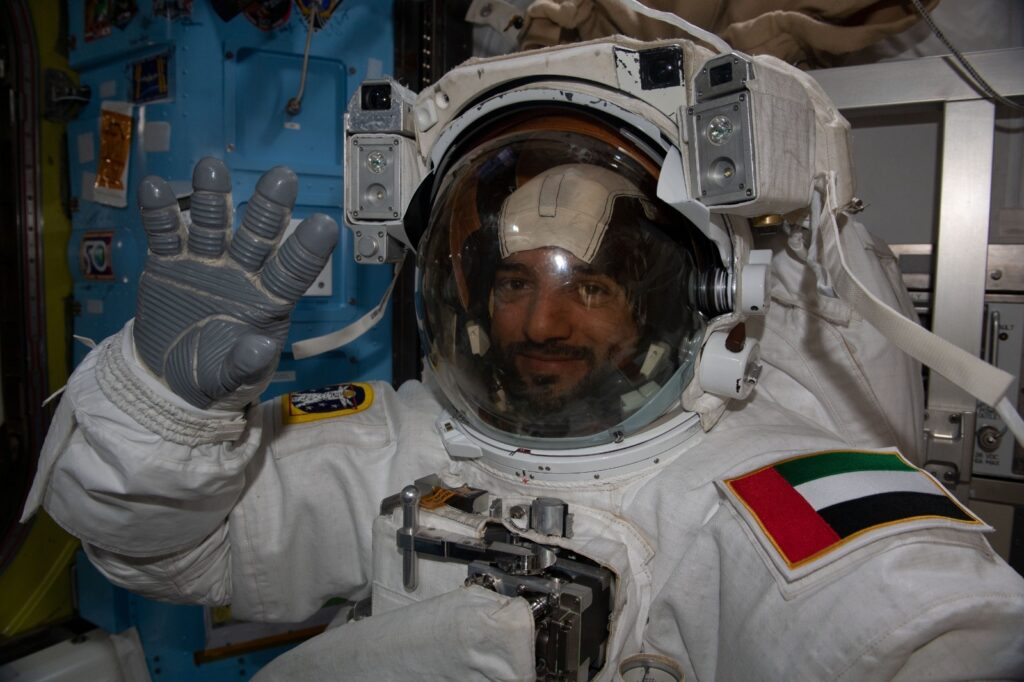 Today is a historic day in the Arab world's space exploration journey, as UAE astronaut Sultan Al Neyadi mbark on the first Arab spacewalk in history. The International Space Station (ISS) will host Al Neyadi during Expedition 69, as he takes part in the 261st spacewalk to support space station assembly, maintenance, and upgrades.
The Mohammed bin Rashid Space Centre (MBRSC) announced the momentous occasion, and indicated that the live coverage will begin at 4:30 PM with the mission slated to start at 5:15 PM UAE time. This landmark event will be a new Emirati milestone that will mark the Arab world's space exploration journey.
The UAE will become the 10th country to execute a spacewalk on the ISS, and Al Neyadi's collaboration with NASA Flight Engineer Stephen Bowen during the fourth spacewalk of the year will make the occasion truly historic.
Excitement around the mission is palpable, with Al Neyadi himself taking to Twitter from the ISS to share his enthusiasm, "Tomorrow, Steve Bowen and I will do a spacewalk outside the ISS to change the Radio Frequency Group unit and prepare for the installation of solar panels. After a long period of training, we are ready to take on the challenge and create a new milestone for our mission."