UAE and Saudi Invest More than $70 Billion to Boost Maritime Sector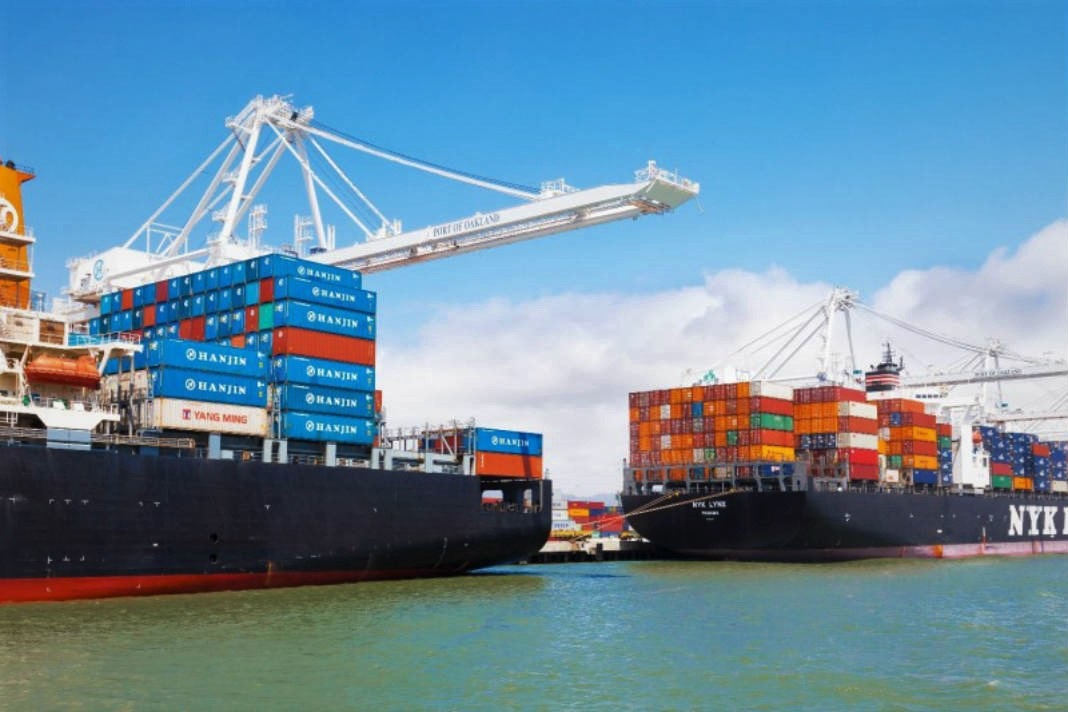 ABU DHABI – The first International Offshore Development Congress (IODC 2019) happening on April 28-29 at Jumeirah Etihad Towers, Abu Dhabi, will discuss prevailing challenges and opportunities in the regional and international maritime sector at special sessions on both days of the event.
With the rising demand for freight handling, logistics, and other sub-services, the regional maritime sector is looking ahead into a brighter future. Saudi Arabia and the UAE particularly are becoming undisputable shipping hubs with considerable investments into infrastructure and for their seafaring expertise.
According to recent reports, the UAE has invested around $65 billion into the development of ports across the country in a bid to elevate its position as a maritime hub. Whereas, Saudi Arabia's maritime sector is set to receive a substantial boost with allocations under the $8.8billion set aside for industries including logistics in its recently announced budget for 2019. The UAE alone handles more than 15 million 20-foot equivalent units (TEUs) a year, and these numbers are steadily increasing as the region caters to about two billion people in China, India and the GCC as well as Russia and Eastern Europe.
However, from increased regulations and overcapacity to port investment and infrastructure requirements, the shipping industry faces significant challenges as well. A special session at IODC 2019 will host experts from shipping, carriers, freight forwarders, transport including H.E Khamis Juma Buamim, Chairman, IODC 2019, AAPP & DCMMI Emirates; Capt. Mohammad Ajjan, Fleet Manager OSV, Zakher Marine International Inc; Jamil Al-Ali, Manager Fleet Engineering Group, Kuwait Oil Tanker Company (KOTC); Eng. Spyridon T. Lalaounis, Senior Manager – New Build Management, Bahri Ship Management; Vaibhav Gupta, Commercial Director, CTS Offshore & Marine Limited; Carlos Guerrero, Global Market Leader Tankers & Gas Carriers, Bureau Veritas, France; Mohamed Metawie, Divisional Manager, Ali & Sons for Marine & Engineering Factory (ASMEF); Eva Peño, Global Markert Leader OSV & Tugs, Bureau Veritas Marine & Offshore, France; and Andrea Di Vella, Middle East & Africa Area Marine Director, RINA .
The key issues facing the region's maritime and trade sectors will be discussed with a focus on evolving technologies that are sooner or later expected to come into play, this includes artificial intelligence, industrial internet of things (IoT), autonomous surface vessels, block-chain, augmented reality, virtual reality, drones and robotics. The session will also talk about sustainability and operational shift towards a greener future.
Apart from this, the IODC 2019 will bring together key industry stakeholders including NOC's, IOC's as well as all other stakeholders relevant to the Oil and Gas offshore development.
Organised by Arab Association of Petroleum Professionals (AAPP) and Maarefah Energy, the event is supported by DCMMI Emirates, World Ocean Council, ROPME, PERSGA, MEMAC and Oil & Gas Safety Council. Industry leaders such as Baker Hughes, National Marine Dredging Company, Schlumberger, Mubarak Marine, Weatherford, Wartsila, Bureau Veritas and Emirates Maritime Arbitration Centre are sponsoring the event.