Trukkin launches cloud-based app ecosystem to simplify commercial transport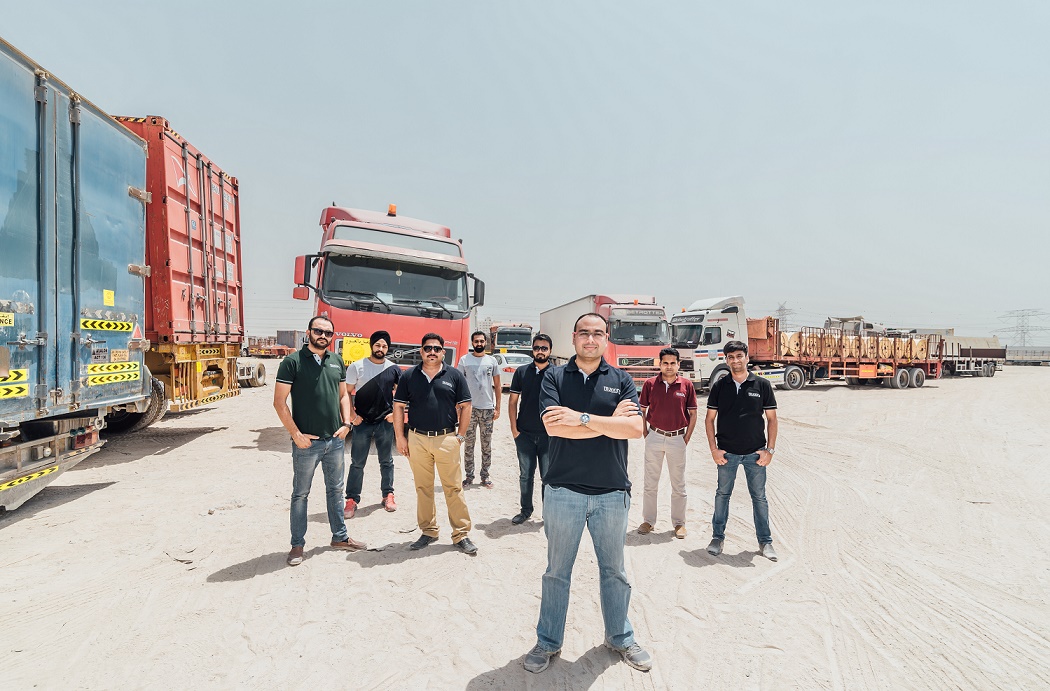 Trukkin Middle East has launched its new cloud-based B2B platform that unites customers with shippers and truckers in the Middle East region to create new business opportunities and deliver streamline logistics solutions.
The startup was the brainchild of entrepreneurs from Saudi Arabia and the UAE, and was co-founded by Ahmed Al Nafie and Janardan Dalmia. Trukkin is headquartered in Dubai with offices in Saudi Arabia and India as it connects transporters with customers through a uniquely effective technology-based solution.
The techno-logistics platform enables logistics services on demand for clients, who can request bids through the app or on the web portal after registering. For clients, Trukkin unlocks new suppliers, services on demand, and lower transport overheads backed by transparency. For fleet owners and individual drivers, the Trukkin platform offers a powerful new channel for business development.
"We've launched Trukkin with the mission of making it the preferred logistics enabler region wide by providing a state of the art mechanism to connect suppliers and clients. Trukkin answers a genuine industry need for greater transparency, choice of providers and the ability to request transport services from available fleets. The team has developed the product after extensive on-the-ground market research, working very closely with partners from Saudi Arabia. We have honed the user journey to make registration, placing orders, accepting bids, and making payments very simple, leading to an excellent user experience from start to finish. I am extremely confident that Trukkin will enhance and simplify logistics across industries in the whole GCC region" said Trukkin CEO and co-founder Janardan Dalmia.
The Trukkin ecosystem comprises a multi-lingual customer app on iOS and Android, and a web portal. Fleet owners and individual drivers can also take advantage of the multi-lingual online portal and apps.
Customers, fleet owners and independent drivers all register on the Trukkin platform after going through a verification process. Customers can then request services to transport their goods/load and provide order details via the app and web platforms.
Customers choose a preferred supplier and give the go-ahead. Drivers from the logistics firm or fleet operator then arrive to pick up the goods and start the provision of services.
Once the driver has reached the drop-off point and off-loaded the goods, proof of delivery is uploaded to the app, and the service is officially concluded. Customers then have a variety of in-app methods to offer payment.
Customers and fleet owners can also track their shipments in real-time through Trukkin's tracking system. The Trukkin team also provides clients with operational support throughout the transaction experience.
"Cloud based app solutions are revolutionising the provision of services – from renting holiday homes to hailing cabs. We've brought a similar model to the logistics, driving and trucking industries, putting technology at our core to unlock efficiencies," adds Dalmia. "We are committed to making significant investments in technology to optimise commercial transport, and make it more efficient and transparent. Trukkin's potential is very exciting, and is already garnering strong support and we are in advanced discussions regarding investment from key captains of industry region wide. We are working very closely with our backers and partners to make Trukkin the industry's de facto enabler across the GCC region."