Sushmita Sen Re-launches the Danube Home Sharjah Showroom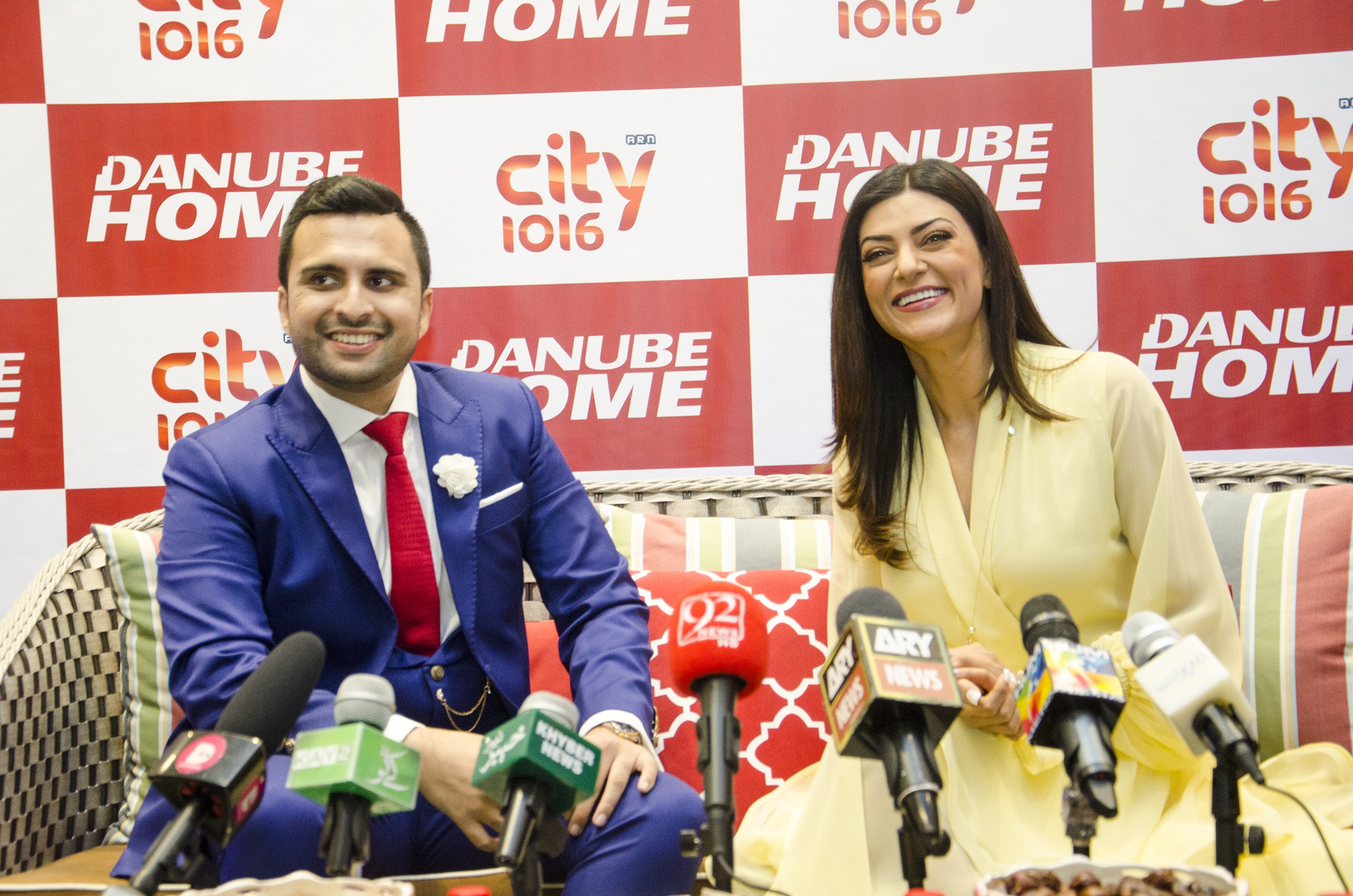 DUBAI-  Danube Home, the UAE's leading home improvement brand underwent major renovation in order to offer you a better and improved shopping experience of complete home solutions under one roof. The showroom was re-launched by the stunning Miss Universe and Bollywood Diva Sushmita Sen on 8th of November, 2017 at 6:00 pm. along with Mr. Adel Sajan, Director Danube Group, Mr. Rizwan Sajan, Founder and Chairman of Danube Group and other senior management of the Group.
The lavish store is spread across two floors and covers an area of 60,000 square feet. The layout is clean and very user-friendly, which allows better engagement and a more holistic experience with the products.
Mr. Adel Sajan, Director of Danube Group, said:" We are delighted to announce the re-launch of our Sharjah showroom. I would like to thank my team for the hard work they put in to give you all an excellent shopping experience. It is a one stop shop serving you all with a complete product range from home improvement solutions."
He further added: "We started Danube Home with an aim to provide affordable home improvement solution with high-end quality. The home improvement market is expected to garner $664.0 billion by 2020 worldwide. This reflects the growing demand of the sector across the globe"
Commenting on the chic and glamorous transformation of the showroom Mr. Rizwan Sajan, Founder and chairman, Danube Group said:" The store looks fantastic and we've had a great re-launch, with lots of positive comments made by customers. At Danube the basic mantra is customer satisfaction and I am confident that the new store will definitely be a treat for the shoppers because of its wider selection of products and intelligent design, which promises to give a unique shopping experience. My best wishes to the team!"
Sushmita Sen, Brand Ambassador Danube Group; who snipped the ribbon said:" It is always a pleasure to visit UAE as this is my second home and I am thrilled to be part of the re-launch. Danube Home is definitely a treat for all the shopaholic's like me and I can guarantee that you will have a great experience while shopping here. Do come and visit the dazzling showroom and create a dream home of your own."
The new showroom will provide customized solutions across its categories- Living: Sofas, Bedrooms, Chandeliers, Home decorations, Dinner ware, Glassware, Bedding, Fragrances; Sanitary: Shattafs, Mixers, Bathroom accessories, Massage bathtubs, Saunas, Tiles: Outdoor Tiles, Bathroom Tiles, Indoor Tiles and specialised wall tiles, marble, granite etc andGarden & Outdoor– Balcony sets, Rattan furniture, Gazebos, Swings, Kids play range. Furthermore the customized kitchens, electrical and hardware products etc. complete the range at Danube Home. Danube Group has established itself as a pioneer in offering high value for money to customers and hard work & quality is the success mantra for the brand