Smart Dubai's 'DubaiNow' App Hits AED 4 Billion in Total Value of Transactions Processed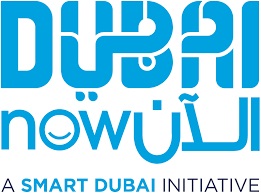 Dubai, July 23, 2019 – The DubaiNow platform and application has processed 7.5 million transactions, worth AED 4 billion, since its launch in 2015, making it the city's preferred portal for transactions with government services, asserted Smart Dubai and the Dubai Department of Finance (DoF).
The application was designed to provide a single, centralised service platform that offers fast, seamless, and paperless services, allowing Dubai residents to complete all transactions digitally, through a web portal or via smartphone.
The platform has grown to house more than 70 government and private sector services from 32 participating entities and within 12 different categories, including: security and justice, transportation, payments and bills, visas and residency, motor vehicles, health, business and employment, education, housing, and Islam, among others.
Dr Aisha Bint Butti Bin Bishr, Director General of Smart Dubai, said: "Smart Dubai is the government entity tasked with transforming Dubai into the smartest and happiest city in the world. Technology for us is a means to an end, with the ultimate objective being the happiness and welfare of Dubai's citizens, residents, and visitors. It is our mandate to offer them seamless and enjoyable services, powered and facilitated by advanced technologies."
"This was the motivation behind DubaiNow, which was launched to allow users to easily and quickly carry out various transactions from one mobile application,"  . Dr Aisha added, underlining collaboration with other government entities as a key requirement for the success of all smart city initiatives and programmes.
Meanwhile,   Wesam Lootah, CEO of the Smart Dubai Government Establishment, noted: "We are delighted to see that the platform we launched is fulfilling its purpose and making everyday interaction with city services easier, as evidenced by how widespread it has become, asserting itself as the city's preferred portal for government services' transactions, and processing 7.5 million transactions."
"Smart Dubai is committed to continuously upgrading and developing DubaiNow to offer more and increasingly advanced services, eventually allowing users to carry out all government transactions remotely and digitally, in line with the objectives of the Dubai Paperless Strategy 2021,"   Lootah concluded.
For his part, Jamal Hamed Al Marri, the DoF's Executive Director of Central Accounts Sector, said: "Government revenues through DubaiNow, in cooperation with Smart Dubai, have reached AED4 billion since the launch of the application. DubaiNow has become a platform to enhance customer transition towards smart channels. Smart Dubai's digital transformation journey is proceeding in full swing under the wise directives of the emirate's leadership and with full support from the DoF. We play a vital role in promoting this process in the emirate, both legislatively and operationally, in order to encourage customers to move to the smart channels and easily complete their transactions online without the need to go to service centres. This will eventually contribute to raising happiness levels."
Designed to be the city's one-stop shop for smart services, DubaiNow allows customers to pay traffic fines; pay DEWA, Etisalat, or du fees; top up Salik or Nol cards; pay for fuel and services at any ENOC station; and many other tasks and services.
Smart Dubai constantly upgrades the application in an effort to digitise 100% of applicable government services in Dubai by December 2021, effectively eliminating paper transactions at government entities, in line with the objectives of the Dubai paperless Strategy 2021, which seeks to transform the Dubai Government into the world's first fully paperless administration. The Strategy is driving more government services towards the DubaiNow application, where over 1,000 services will be added and to be conducted through the app, most recent of which are browsing available cars for sale; conducting the sales transaction and insuring the vehicle fully through the app. Users can also rent residential units on the app; generate their Ejari; and activate home services, such as electricity, utilities, internet, etc.
Smart Dubai had recently introduced an upgrade to the DubaiNow application allowing users to make donations during the Year of Tolerance. Launched in collaboration with DoF, the new feature offers a platform where donations can be made to People of Determination, cancer patients, the elderly, and families needing financial aid.
The application has won many awards, including the Best Mobile Government Service in the UAE at the World Government Summit 2016, as well as the Best Government Mobile Application in Dubai and the Northern Emirates at the dot Gov 2016 Awards. It was awarded the 2017 Smart Government Shield award in Egypt, which is dedicated to Arab governments and official institutions, as well as a "Stevie" Award at the International Business Awards (IBAs) 2017 in Barcelona, and the Smart Government Shield Award for Best