Shurooq opens Kshisha and Shaghrafa parks in Al Rahmaniyah neighbourhood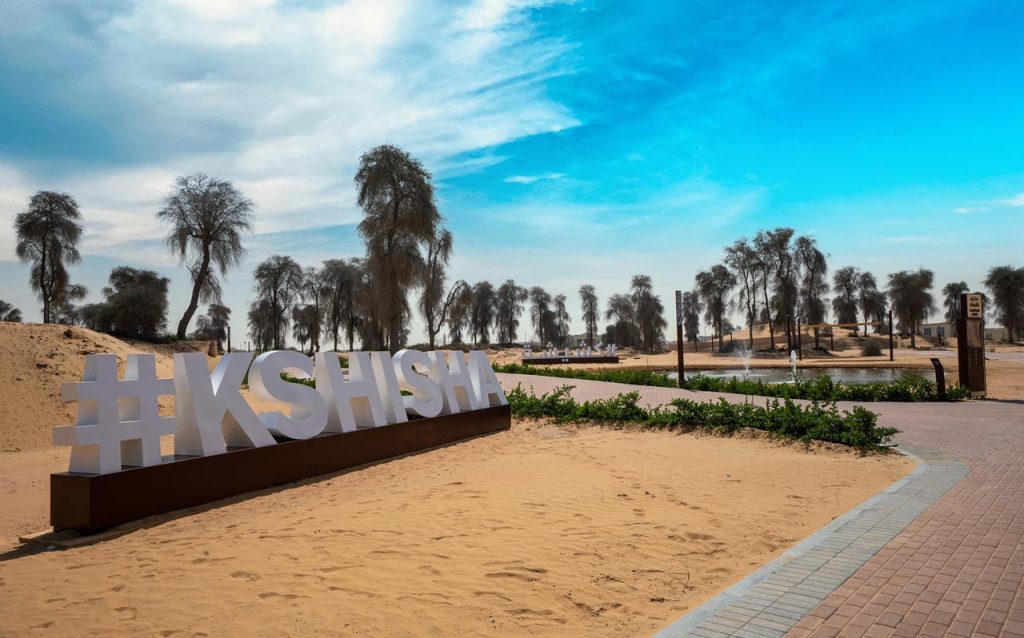 The Sharjah Investment and Development Authority (Shurooq) has announced the opening of two new parks in the Al Rahmaniyah neighbourhood in Sharjah including a female-only park.
Managed by Shurooq under the directives of His Highness Sheikh Dr. Sultan bin Muhammad Al Qasimi, Supreme Council Member and Ruler of Sharjah, the adjoining Kshisha and Shaghrafa parks feature social, entertainment, sports, and educational facilities, and have a combined built area of 147,700 sqm.
Dedicated to families, the Kshisha Park hosts football and volleyball courts, a library, amphitheatre, fitness hub, jogging and cycling tracks, playgrounds, skateboard range, and specially designed halls for holding workshops. Moreover, it houses an artificial pond with a duck feeding station with clear feeding instructions for visitors.
Designed exclusively for females, Shaghrafa Park contains dedicated halls for conducting workshops, and features play areas, a theatre, jogging track, gym, and basket and volleyball courts.
Visitors can bring their own food into the parks, although on-site barbeques are prohibited. Shurooq is currently working on adding designated barbeque spots at both the parks.
Visitors to Kshisha Park can pre-book the football field for AED 250 per hour or AED 450 for two hours at specific time slots, the volleyball court will be charged at AED 150 for an hour and 250 for two hours. At Shaghrafa, visitors will have free access to both the basketball and volleyball courts. Booming sports field in both parks are via a dedicated WhatsApp number
The parks facilities are open from 9 a.m. to 10 p.m., Sunday through Wednesday. Visiting hours extend until 11 p.m. on Thursday – Saturday and official holidays, and from 12 p.m. until 11 p.m. during the Holy month of Ramadan. However, the jogging tracks will be available for residence and visitors on a 24/7 basis.
Ahmed Obaid Al Qaseer, Chief Operating Officer of Shurooq, said: "The development of the two parks were carried out under the directives of the Ruler of Sharjah, and reflects His Highness' vision to enhance the quality of life of Sharjah's residents, citizens and visitors through the provision of high-quality entertainment and recreational destinations."
He added: "Shurooq is keen on providing fun-filled activities for families in a safe environment that adheres to the preventative measures and protocols mandated by the UAE health authorities to curb the spread of COVID-19. Dedicated teams are on-site to guide and assist guests, and ensure their visits are enjoyable and memorable."