Sheikh Dr. Sultan inaugurates Shams Headquarters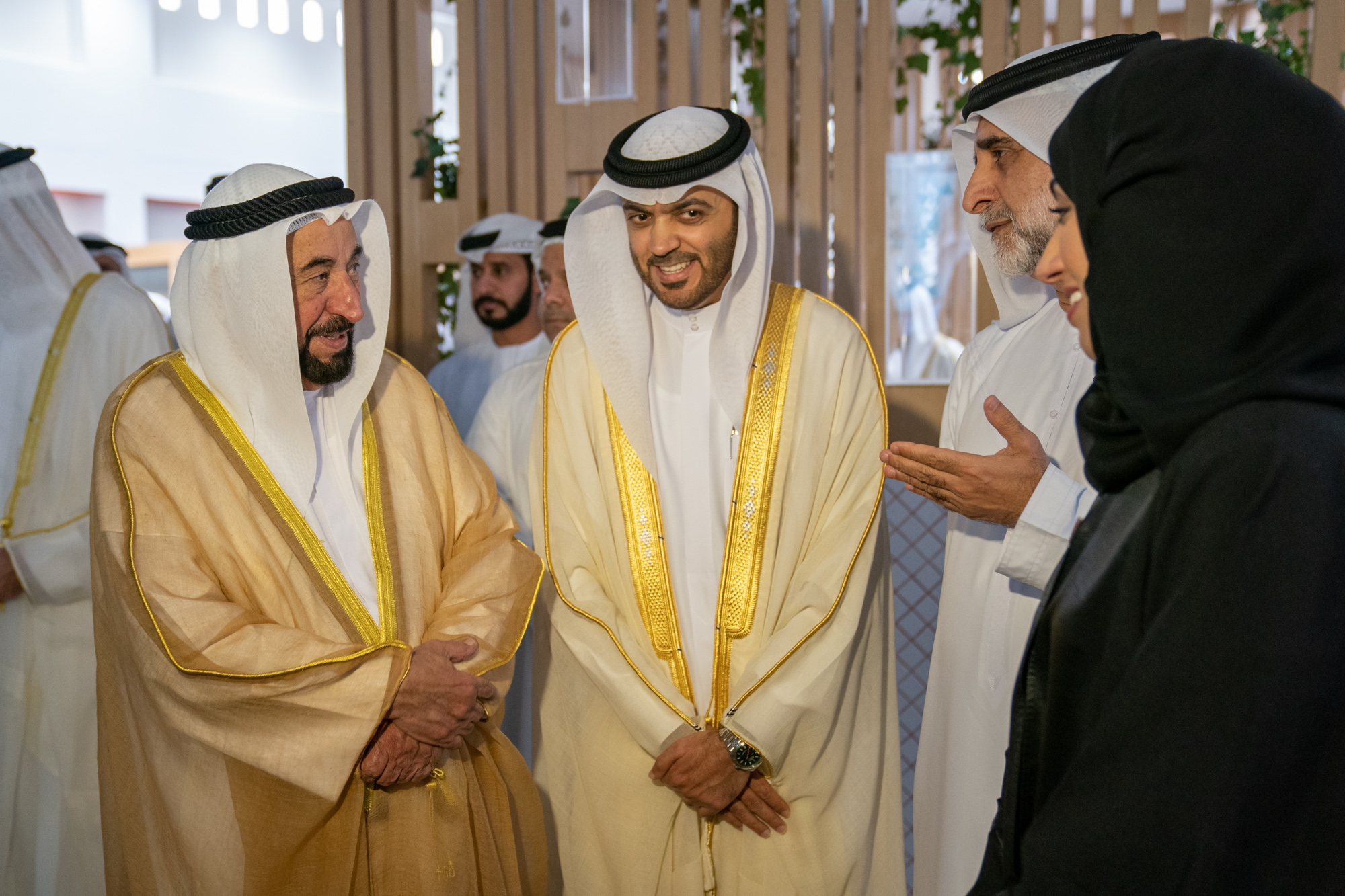 SHARJAH-His Highness Sheikh Dr. Sultan bin Muhammad Al Qasimi, Member of the Supreme Council and Ruler of Sharjah,  inaugurated the Sharjah Media City (Shams) headquarters.
After the plaque was unveiled, Sheikh Dr. Sultan toured the new headquarters and visited the business center, a facility that caters to Shams clients.  He was then briefed on the services provided by these companies and their business activities which cover diverse sectors including corporates, media monitoring, digital content, T.V. and radio broadcasting, film shooting, film production, e-commerce, art, entertainment and other activities.
During his visit, Sheikh Dr. Sultan was also shown a video highlighting the history of Shams and the various projects and initiatives undertaken by them since it was founded. These projects translate Shams' vision of becoming an international media center in the region by supporting innovative entrepreneurship, and providing an inspiring and attractive business environment for the talented entrepreneurs from the UAE and abroad.
While on tour, officials also briefed the Sheikh about the UAE Entertainment Experience, an initiative by Sharjah Media City (Shams). The initiative seeks to develop the cinema industry across the region whilst building a sustainable infrastructure for local staff to train the talented individuals, to help them evolve their skills and passion into sustainable careers.
Before departing, the Sheikh watched a short documentary showcasing figures about recent and future developments in Shams, and how it has been successful in attracting media companies. The documentary shed light on Shams activities and projects including the electronic gaming platform, the UAE Entertainment Experience, Shams real estate arm, and the other initiatives that empowers UAE's economy.
Dr. Khalid Omar Al Midfa, Chairman of Sharjah Media City (Shams) said, "The inauguration of the headquarters coincides with Sharjah being titled the "2019 Book World Capital" –the loftiest cultural title on the global level. Sharjah was crowned the title by the United Nations Educational, Scientific and Cultural Organization (UNESCO). This emphasizes the role of the Emirate in promoting the importance of books across a variety of genres including science, art, knowledge and media."
Al Midfa expressed his gratitude towards His Highness for his constant support in encouraging creative individuals across all domains in the media industry. He also thanked all strategic stakeholders for their trust and said that Shams will cooperate with all stakeholders to make Sharjah a creativity center embracing the pioneers of media and innovation industries in the region and the whole world.