Shefali Ranthe: The artist behind "Joy of Life" at the 7th Beijing International Art Biennale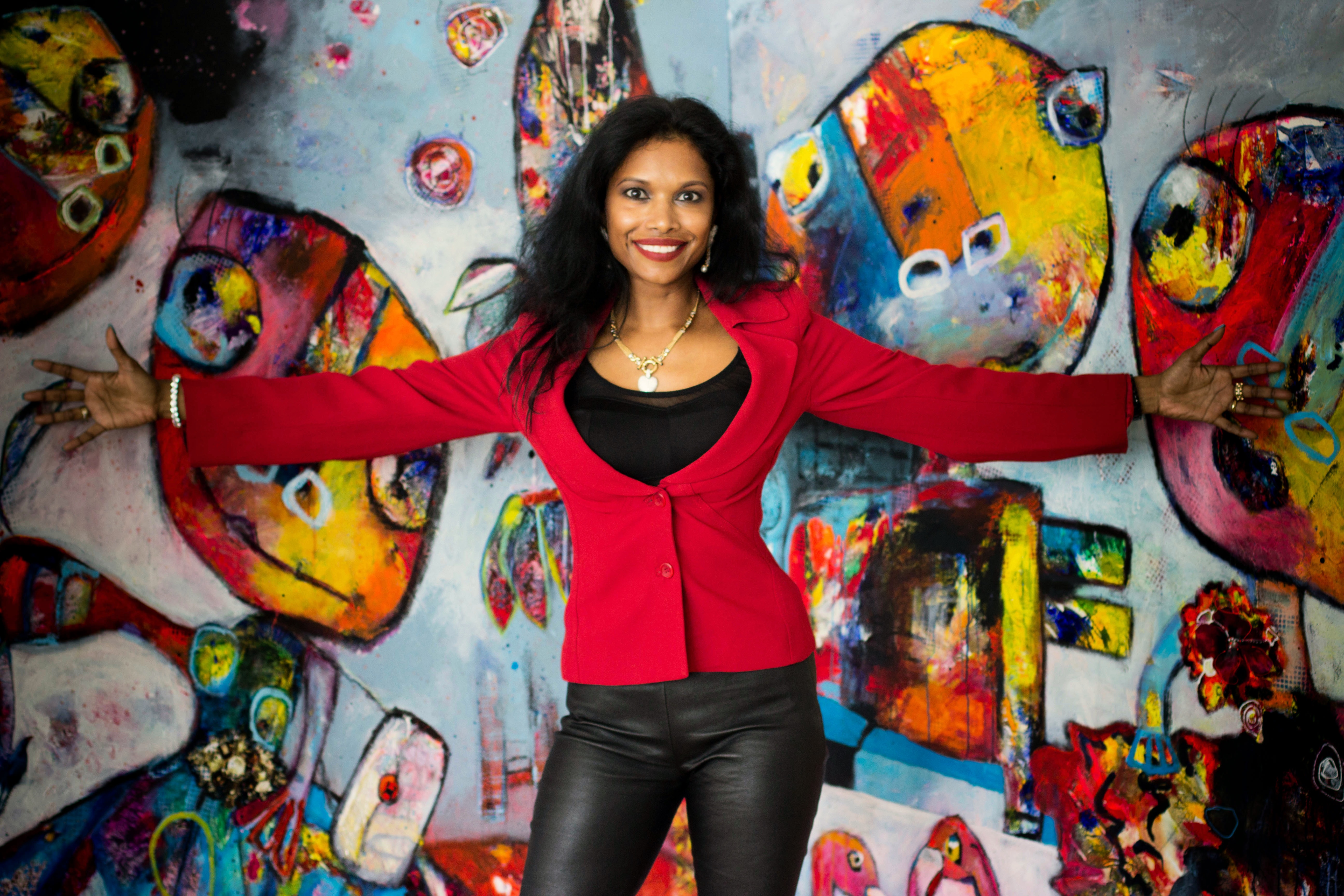 Dubai: Joy of life is about looking for the good in life -happiness and love, the bond you can have between human and animals and being equal as human and showing respect to each other as being alive.
Shefail Ranthe loves the move from the real to the fantasy life for more adventurous world where the colors spread out from chaos to order where the positive side of life appears in the art and is weighted higher than the negative.
After her successful exhibition at World Art Dubai where the most booming Middle East contemporary artists have been featured in April 2017, Shefali is participating in the 7th Beijing International Art Biennale which will be running from 24th September until 15th October at the National Art Museum in China.
About Shefali Ranthe
To be able to express her feelings through out the canvas, she feels it's a gift. Shefali Ranthe has always been attracted to the strong colors red, yellow, and orange, which means everything to her. It gives her the feeling of energy, love and happiness and the desire to paint and to be alive.
Shefali is a former graphic designer and know how to use shapes and forms in a structured and controlled way. She finished her BA in University, Denmark where she did lots of projects with kids in all ages. Her forms and Inspiration is taken from the children and their way to draw and paint as they don´t think about how they paint, they have no rules and they are just open.
Shefali is not a person who takes the good life for granted. She was born in a poor environment in Bangladesh and then adopted to a rich environment in Denmark. Her Danish mother left her quickly, so she has no experience of the comfort and safe childhood with a father and a mother. Since she became a mother she is aware of how important it is that she teaches her children about the good life. "I believe to become a whole person you must experience lots of love and peace of harmony from your home. That´s why I can't avoid my life affects on my works. When I developed my collection "Joy of life" it's all about express all the good in life, sharing the life with someone you are care about. My life is like a colour palate. I want to be everywhere and express everything. That's why my work always in the beginning very chaos of colours, after I create peace by having a solid colour in the background", said Shefali Ranthe.
"I love working with something recognizable but it doesn't need to be necessarily what we know from the real world with symmetry like shapes that provides a recognizable human faces. I enjoy very much the uncontrolled approach to the work therefore; there are often many layers because the story is built up along the way. I use both reality and fantasy when I paint and express myself on canvas and work with various techniques and materials mostly acrylic, but not afraid to mix it with other media such as water-based oil paints, chalk, markers… etc and I like to work with mix media especially collage."