Serta opens flagship store in Dubai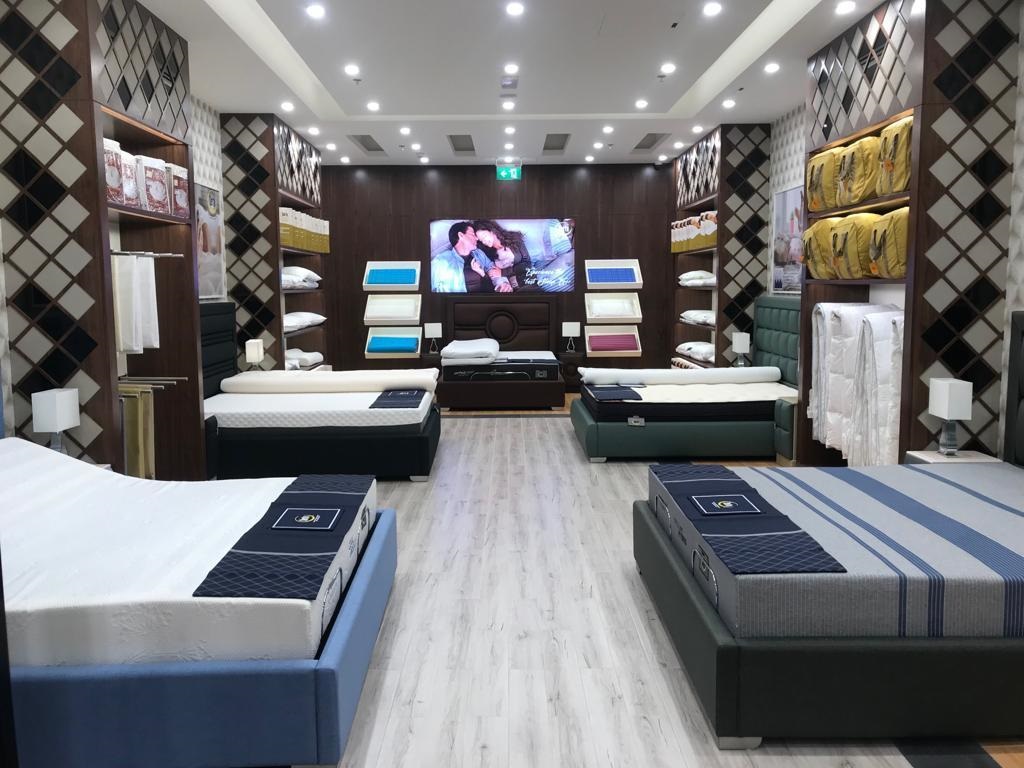 DUBAI: Dubai Furniture Manufacturing Company LLC (DFMC), a market leader in a premium mattress segment in the Middle East, today announced the opening of the first of its kind Serta flagship store at The Dubai Mall, which is amongst the world's largest shopping malls.
Strategically located in the high-end downtown of Dubai, the store, spanning over 2,200 sqft, offers a unique shopping experience which gives a sense of ultra-elegance and feel-good, making the store visit an unforgettable one. The new showroom, with an exclusive range of collection, displays the chic and superior array of modern bedding concepts, has the widest variety of premium products exclusively available in the UAE. Serta has used state-of-the-art bedding and sleeping technology in mattresses for healthy sleep.
Easwaran Hariharan, Deputy General Manager of Sales at Dubai Furniture Manufacturing Company, said: "UAE's on-going 11,334 construction projects, 56,000 new hotel rooms in 2019 and Expo 2020 are creating a huge demand for premium mattresses and accessories.  We are delighted to see Serta's soaring demand in the UAE due to our unique design concepts for a perfect and healthy sleeping experience, and specialized mattress grades that are exclusive to the Serta store at The Dubai Mall."
"Serta is committed to continuing its promise of providing the perfect and healthy sleeping experience through the ergonomically designed and physiologically perfected range of mattresses and cosy and customizable accessories", he added.
The store is a one-stop-shop for 11 types of new grade mattresses, each awarded with the international certifications and manufactured with the sustainable natural raw material and sleeping technology. The showroom also features a wide variety of bedding accessories that include: bed-linen, mattress protectors, encasements, 20 types of pillows, pillow covers, duvets, side tables featuring the ultra-soft and silent closing.
Serta uses innovative technologies to create exceptionally comfortable and healthy sleep such as Graphinex, an advanced gel infusion technology that provides pressure relief and additional support for a cooler sleep, Posture Spiral System from the USA for correct posture, Cool Coat Technology (CCT), a new gel technology from Italy for a cooling effect on the mattress surface.
To celebrate the new showroom opening that comes after the 22nd edition of the Dubai Summer Surprises, the store is offering shoppers 50% buy-back on purchase of Serta Mattresses and 40% discount on bedding accessories.